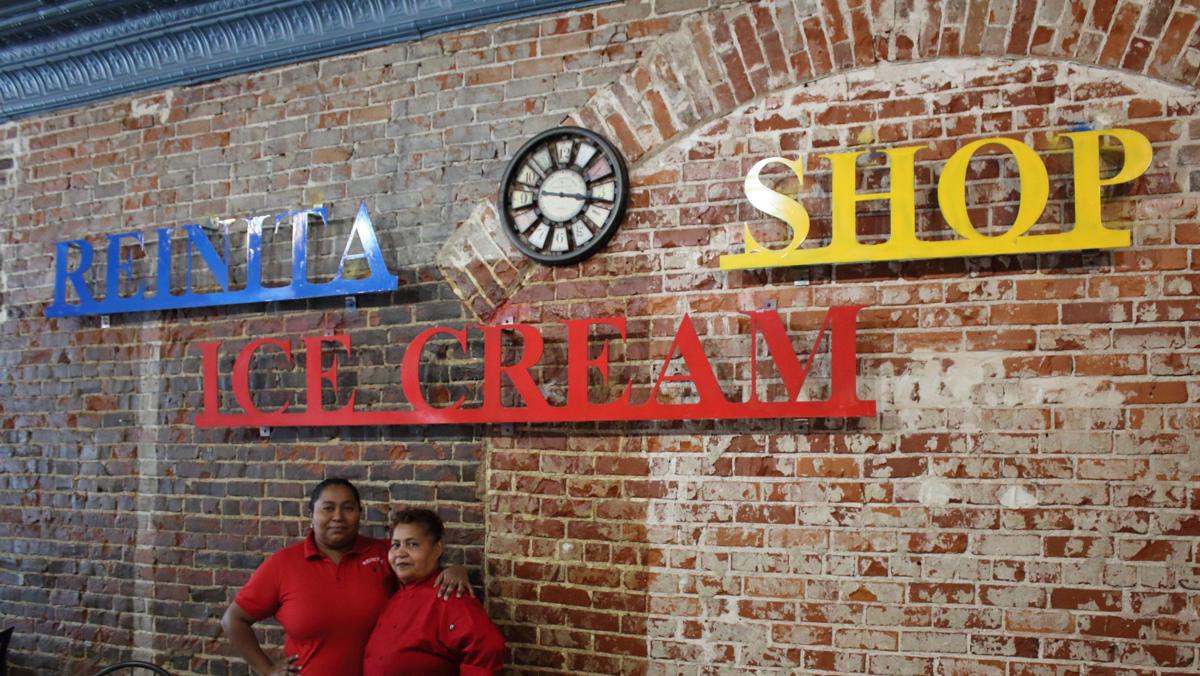 Jose Ortiz wants you to know about his hometown.
The owner of Epicentro, a specialty Mexican grocery store and restaurant in Fremont, grew up in Chichihualco, a small city in southern Mexico near Acapulco. He later moved to Fremont to take over the family business and has since established his own roots in the city.
Thanks to work from Ortiz and fellow business owner Bertha Quintero, who owns Fremont's Reinita Restaurant, the city will soon host its first-ever Hispanic festival.
The event, which will take place on Saturday, May 8, at John C. Fremont Park, will celebrate Hispanic culture and heritage in the area.
The daylong festival will begin at 10 a.m. with a parade route along Main Street. The staging area for the parade route will be on First Street, with the route ending at Park Avenue.
Following the parade, a family friendly festival will begin at 11 a.m. at John C. Fremont Park. The festival will offer a variety of activities, entertainment and cultural experiences, including:
Craft booths
Dance performers
Ethnic foods
Live entertainment
Ortiz said the idea began as a celebration for Cinco De Mayo. He said Fremont's Hispanic community has wanted to put together some kind of celebration geared toward Hispanic culture.
"We just wanted to do something to say: 'Hey we want to help out the community and have them know a little bit more about what we do here,'" he said.
Four weeks ago, the idea to host a celebration of this scale seemed like a pipe dream to Ortiz. Thanks to collaboration from several nonprofits and committees, including the Fremont Area United Way, Greater Fremont Development Council and Multicultural Diversity and Inclusion Council, the idea has come to fruition.
GFDC Director of Quality Life Lauren Foster said the council took the event under its wing after the Fremont Area United Way and Fremont Family Coalition brought the idea to Interim Director Shannon Mullen. 
Foster added that collaboration and teamwork were essential in order to pull off the festival in such a short amount of time.
"To put something on of this scale in about four weeks is truly incredible," she said. "It's amazing to see how all of these different organizations work collaboratively together to make an event like this happen."
In the beginning, Ortiz said he didn't believe the festival was going to go through. However, the support from local partners and community members helped the group overcome any bumps in the road.
Ortiz said he "had no idea" there was such strong community support behind the idea.
"They move rocks for us," he said. "There is no way we were going to be able to do all this. It's just amazing. Like I said, I'm surprised how fast they helped us move things around and how people just helped us try to get this done."
The support from the community also makes Ortiz excited to show off his culture for the greater Fremont community. The festival will feature dancers from his hometown who will perform a dance meant to celebrate the city's archangel.
The Catholic religion is central to Ortiz's life, so being able to celebrate that makes the festival all the more special.
"To bring it for your eyes to see is amazing," he said. "It's a beautiful place."
Hosting a festival of this scale is important to Foster. She said Saturday's activities will help bring further visibility to different cultures.
"One of our slogans for the Multicultural Inclusion Council is: 'Better Together,'" she said. "So when events like this happen, it really helps to show what that togetherness looks like. It just makes me happy to see that Fremont, as a community, is embracing an event like this."
COVID-19 safety precautions will be implemented throughout the festival, according to Foster. She said there will be several sanitization and mask stations at John C. Fremont Park.
Festival organizers also worked with Three Rivers Public Health Department to have a vaccination clinic at John C. Fremont Park during the festival.
Ortiz said he wants to see the Fremont community continue to accept its Hispanic community. By having the festival, he hopes to bring more visibility to the city's Hispanic culture and population.
"I just want to be a part of a community where my kids are growing up," he said. "I want to have this community accept everybody and show them what we are and what our customs are."