One day Cooper Prorok had been a 15-year-old boy who loved gaming and cracking jokes, but the next day, he was gone.
Suicide is the second-leading cause of death among people aged 15 to 34, according to the Centers for Disease Control and Prevention. 
Jason Prorok, a Humphrey resident and Cooper's father, said his son passed away on Jan. 5, 2020.
"It just seems so unfair. It could have been prevented, especially … a father is supposed to protect his children. And sometimes there's something you don't know; we didn't know he had mental health problems," Jason Prorok said.
"He was energetic, a joker. He liked sports, he was a gamer, he loved his family."
Although an investigation found that Cooper had not been bullied, Jason Prorok said it was difficult knowing his son had been struggling with his self-image.
"Just the way he felt about his own self-worth — it's troubling to live with that," Jason Prorok said.
Jason Prorok, his wife, three daughters and extended family members have come together to help honor Cooper's memory by forming a nonprofit, Lean On Foundation, to spread suicide awareness.
As part of this goal, the family recently presented a $1,000 Good Confidant Scholarship to Riley Jurgens at Humphrey High School. Cooper did not attend Humphrey High because he had been living with his mother in Bellevue, but his siblings living in Humphrey do, Jason Prorok said.
"When I … awarded the scholarship, (it) was the first time I spoke publicly (about it). And it was emotional, but it felt good," Jason Prorok said.
Local impacts, resources
Mental health struggles in youth are felt throughout the area.
Youth and Families for Christ Executive Director Katie Loseke said that in the past year, 82 referrals were made to counselors, parents, school administrators and law enforcement regarding youth struggling with their mental well-being. The concerns mainly ranged from suicidal thoughts to depression to self-harm.
YFFC is a nonprofit, non-denominational organization aimed at bringing about positive changes — whether physically, emotionally, socially and/or spiritually — to children ages 11 to 19 in the Columbus area.
"(We made) 82 referrals for kids struggling with their mental health, and we thought they needed additional resources," Loseke said.
Community Response funded 422 therapy sessions for youth in Platte and Colfax counties in 2020, Community and Family Partnership Collective Impact Director Sarah Papa said. Community Response is a system of support and services for children, youth and families.
That statistic is part of a youth mental health voucher initiative in which children needing help can receive up to 10 free sessions with a mental health professional, according to CFP's website.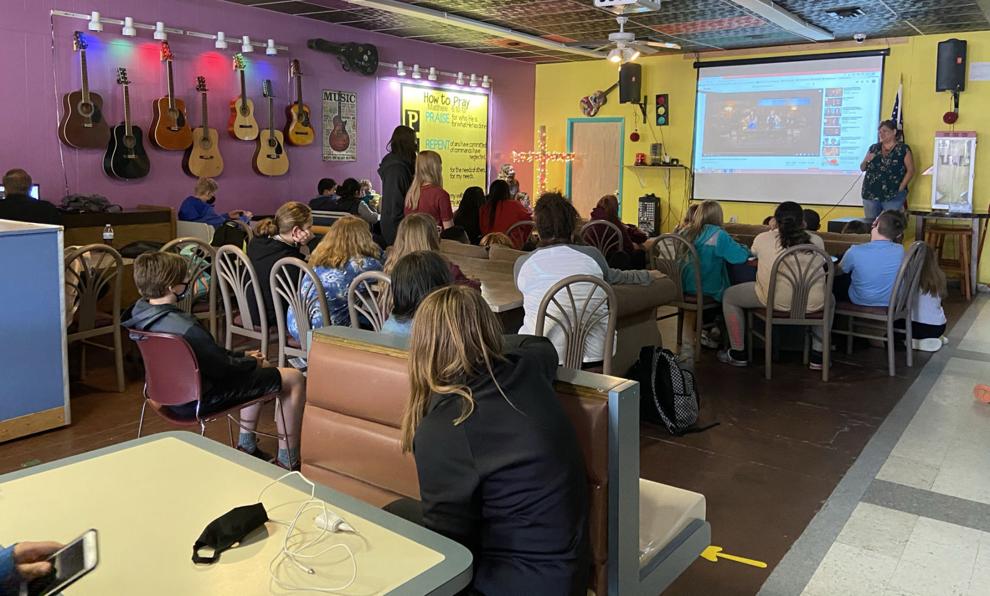 Young people struggle with recognizing emotions and seeking help, said Dr. Venkata Kolli, a psychiatrist at Columbus Psychiatry Clinic. They carry a high risk of mood and anxiety disorders and experience life transitions, which increases mood disturbances, he said.
"Unfortunately, youth have experienced several disruptions due to the pandemic, like home quarantine, reduced activities and increased isolation impacting mood," Kolli said. "There is a suspicion that there is a higher degree of substance use in youth, which further increases (the) risk of both depression and impulsivity."
Kolli has only been practicing in the Columbus community for 20 months, but he said his clinic "received a high number of referrals from the ER and the hospital last winter."
Shelby Czarnick, a mental health professional at the clinic, said suicidal ideation has been linked to feeling overwhelmed with minimal close supports they trust.
"Some feel overwhelmed with school and keeping up. Some are (still) trying to find ways to cope from friends and family that had died by suicide. Others are in dysfunctional families feeling alone or the adult themselves. A lot of it is linked to pain in some way," Czarnick said.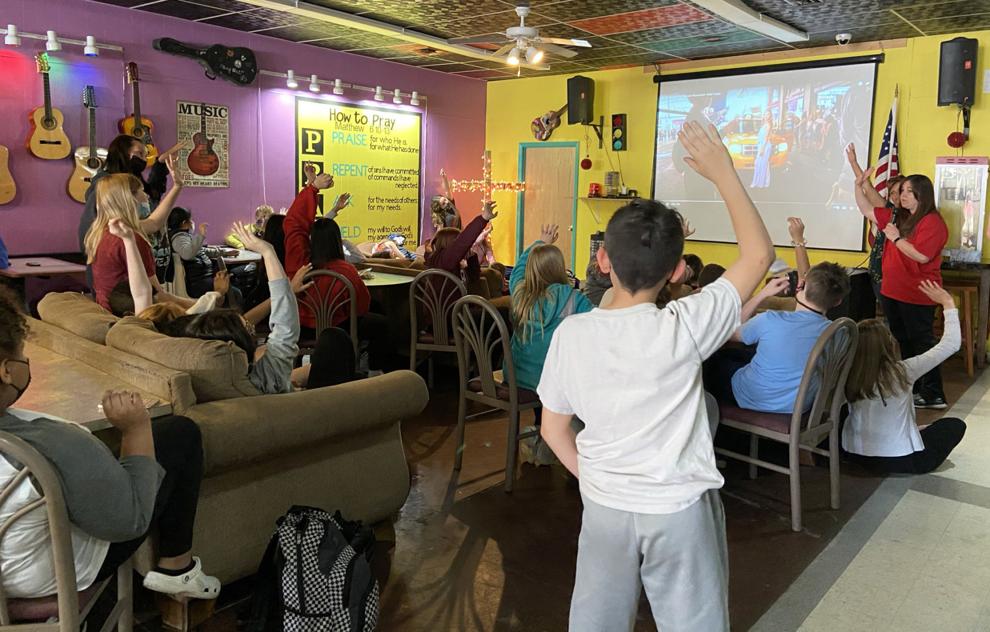 Social media has been a major concern youth and parents are facing, as well as a lack of outside activities and support and accountability from families, she added.
Kolli said if it's discovered that a young person is experiencing suicidal thoughts, it must then be determined if the youth is going to be safe in the immediate future. If not safe, then taking that person to the emergency room or calling 911 should be considered, he said.
"If a young person is experiencing suicidal thoughts, he or she will need assistance," Kolli said. "Visiting their family physician will be a good start, then one should consider psychotherapy and pharmacological treatments. Referral to a psychotherapist or a psychiatrist should be considered. Columbus has excellent psychotherapy resources and we have a psychiatric clinic."
There are local resources, too, said DruAnn Keating, a mental health professional at Columbus Psychiatry Clinic. This includes Community Response, teen programs at YFFC, Columbus Community Hospital's social work department, the Columbus Area United Way and the psychiatry clinic. Available hotlines include the Nebraska Family Helpline (888-866-8660) and Boys Town National Hotline (800-448-3000), she said, and the National Suicide Prevention Lifeline (800-273-8255).
"If all else fails, please call 911 and talk with someone there as they will be able to get you to someone who can help you," Keating added. "There are things available to you; please don't stop trying."
Community outreach
Last week, Donna Wolff of Northeast Nebraska Suicide Prevention Coalition visited YFFC to speak to Columbus Middle School students about suicide prevention and how to reach out if they or someone they know is struggling. Later that same day, a documentary on a young woman who became paralyzed after attempting death by suicide played at YFFC and the First United Methodist Church Outreach Center in Columbus.
Wolff started the coalition, which offers resources in the Columbus area, following the death of her son, Zebulun, by suicide. The 18-year-old passed away on March 1, 2009.
"It's been 12 years since I've been without my son," Wolff told the middle schoolers. "I never got to see him graduate high school. I never got to see him go to college. I never got to have a mother-son dance with him at his wedding, and I'll never have grandkids from him."
Wolff's son seemed happy on the outside but inside faced turmoil. He had been seeking professional help and was on medication but succumbed to his inner struggles, Wolff said.
She noticed a lack of support for those impacted by the death by suicide of a loved one, which prompted her into action.
This is a similar route that Jason Prorok took to cope with his grief. Prorok and his family have been working the past year to start the Lean On Foundation, which officially became a nonprofit in January of this year — about one year after Cooper's death.
In addition to the scholarship, the organization will be raising funds for future scholarships and donating to other nonprofits and rescue hotlines. The first fundraiser will be a volleyball tournament in June in Hastings.
The main goal, Prorok said, is to make sure that no one goes through what he experienced.
Wolff said the most important thing a parent can do is to open a line of communication as early as possible. Kids should try to be as open and honest as well.
"You don't have to die by the disease of depression," Wolff said. "If you are struggling with thoughts of suicide, you can talk it through. There's the correct medication and talk therapy to help you get through it. This is a bump in the road, and you can get through it."