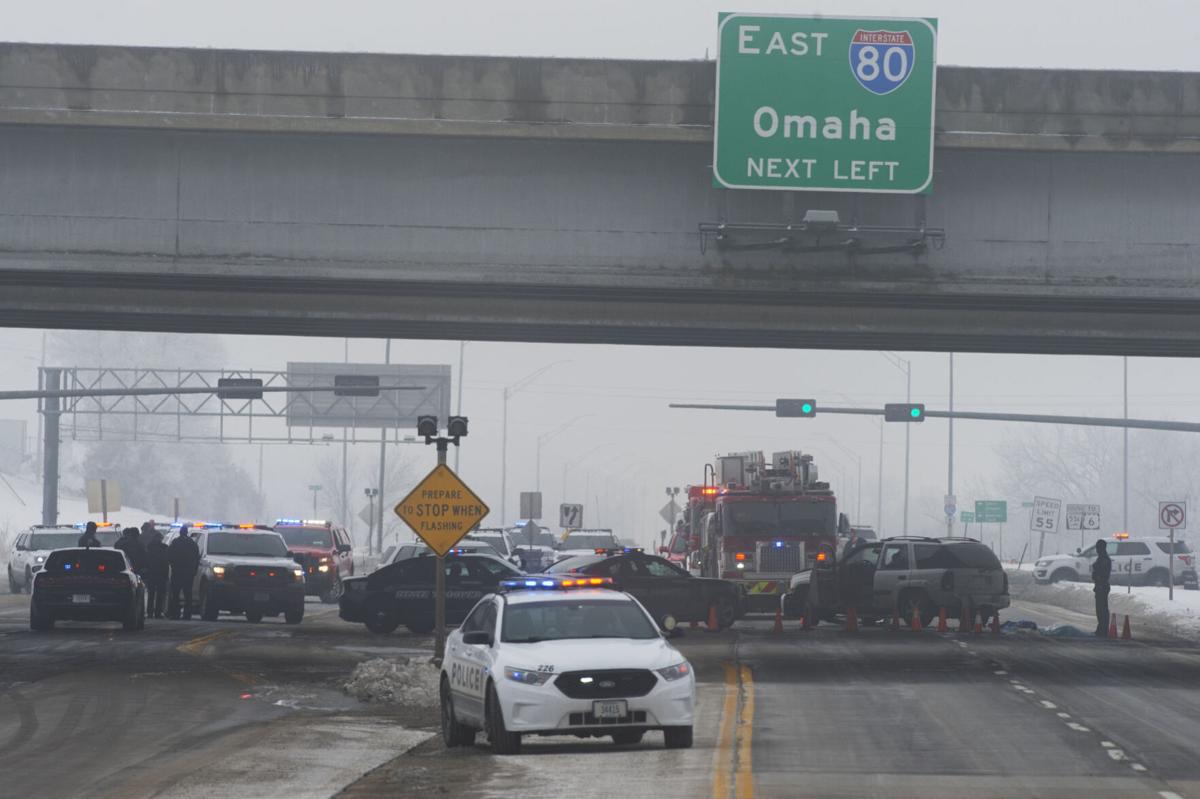 One woman was killed Saturday morning in a shootout with law enforcement near the 56th Street and Interstate 80 interchange.
The Lancaster County Sheriff's Office said the incident started with a report of a robbery in Lincoln just after 8:30 a.m.
A short time later, officers saw the vehicle and suspects — a man and a woman — they believed to be responsible. Officers attempted to stop them near the 5500 block of Superior Street. A pursuit ensued involving Lincoln police and Nebraska State Patrol vehicles, and the male suspect began firing shots at the officers during the chase. 
The pursuit ended at about 9:30 a.m. when one of the officers crashed into the suspects' vehicle under the I-80 overpass on 56th Street. At that point, both the man and the woman fired shots at officers, Lancaster County Sherriff Terry Wagner said.
The officers returned fire and ultimately injured both suspects. The male suspect was taken to the hospital with life-threatening injuries. The woman was also taken to the hospital but later died.
Officials did not identify either suspect, and said they were driving an SUV that had been reported stolen in Wyoming.
One of the officers sustained non-life-threatening injuries. They were treated at the hospital and later released.
The state patrol and police department requested that the sheriff's office conduct the investigation.
Investigators are still in the area collecting evidence.
LATEST MISSING PERSONS CASES IN NEBRASKA