If we miss trash collection day we can drive to the dump and pay the appropriate fees, be it yard waste, recyclables or good old regular garbage. And I'm super grateful for the privilege and service!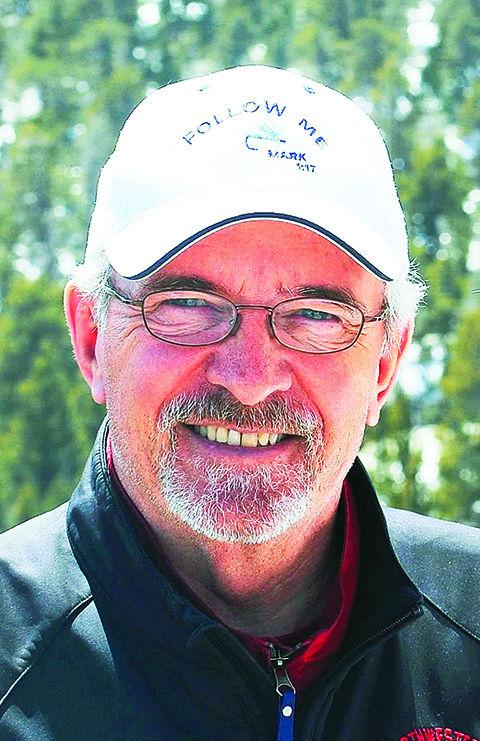 For many reasons I'm glad to be a citizen of the United States of America. One of those reasons is community-people's pride of ownership, zoning regulations, and the orderly manner by which we receive our utility services, snow removal and the like. We are better together, and can do more than if being left on our own.
I value community efforts to keep our city clean. I try and do my part.
Anytime I'm hunting or fishing (another reason I'm grateful for my nation, state and community) I have always tried to live up to granddad's adage, "Leave it better than you found it." I think that's part of loving your neighbor as yourself.
In the NKJV version of the Bible, this phrase, "You shall love your neighbor as yourself" is used seven times and JESUS called this the second greatest commandment (Matthew 22:37-40). That's a pretty tall order.
Utilizing some self-examination how would we rate ourselves? And, more importantly, how might God view and assess our progress with this?
Notably there are some stray (and tame) neighborhood cats and possums and dogs and coons and a prairie dog (once dashing across our front yard…right downtown Scottsbluff! Also, three whitetail deer sauntered right down the center of our street).
Have you noticed the herd of mule deer in and around town? Also, it was pretty classy getting to see a broad daylight hike of a mama skunk and her five underlings single-filing with tails raised skyward, each tail with a cute little backward curl. It was an amazing sight…unhindered. (Fire trucks, ambulances and police cars aren't the only privileged ones that ALWAYS have the right away).
Critters don't pay taxes and they exercise full liberty to roam our neighborhood and receive free lunch. So, one of my boyhood thrills was getting to drive my new dad's (I was now officially an adopted Roberts) 1953-ish beige Packard. It had wide whitewall tires, fancy rear-tire skirts, gas-hog and the steering wheel was gigantic with power steering, sorta.
I was 14 years old at the time and got to, without any drivers' license, drive a trunk full of family trash every week to the county's unsupervised dump. It was via a dirt county road… it was exciting…the highlight of my week, actually.
Our neighborhood critters aren't required to clean up their trash. We neighbors are supposed to pick up our trash after ourselves. It's no longer a thrill to drive to the dump.
In Wisconsin, Albert, the Scandinavian-accented watchman was in charge of the closed-in dump and its rules. He collected the fees.
Some neighbors didn't like paying the fees so they just went under the cover of dark and left their bags right outside the gate.
Albert was not only strong as an ox with a death-grip handshake, but he was very clever as well. Most trash bags contain owner ID hints by way of discarded letter or boxes with addresses and names. It was commonplace for a landowner receive their trash returned, bag-less, on their front yard.
I visited Albert and his wife Mary, in the hospital. Diabetes claimed her right leg and quality of life. Albert really loved her. I did, too. They were neighbors.
JESUS commanded that I love Albert. He made it easy.
The dump had a critter culture all its own…entertaining. Rule: no aerosol cans.
PRAYER NUGGET: Almighty God, thanks for Albert and trash pick-up and Packards and parents, neighbors and neighborhood critters. Please help us to love the way You want us to. In JESUS' name.
(Any Bible quotes are from the NKJV)
Please remember … You are deeply loved!