Since winter is over and warmer weather is among us, it's time to start watering the grass. While you may be able to wait a little longer, push your luck too far and your lawn will be dead. And replacing it takes a bit more time and work than simply keeping it alive in the first place.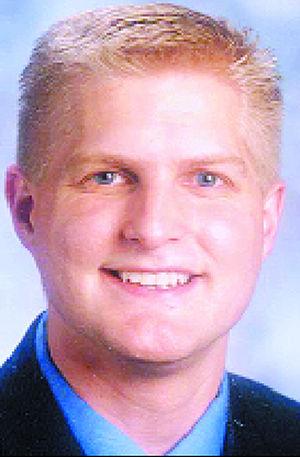 Adding a fertilizer and even some weed control may not be a bad idea either. I certainly have noticed, and experienced in my own life, that when a person takes extra care of their lawn it tends to look better. And a beautiful lawn is a beautiful thing indeed.
I'm certain that when someone neglects their lawn and it grows full of weeds and even dies, the owner is not surprised; that's the natural consequences of neglect.
Lawns and love have a lot in common. Both die when neglected and flourish when nourished. Both need weed control to make sure the bad doesn't take over. And both may go through cold times when little growth or beauty occurs.
Yet despite the obvious need to take care of one's lawn to get good results, many seem to think love does not need such care. Instead, they did some maintenance in the beginning by going on dates, spending lots of time together, and maybe even going on a trip or two.
However, when they married and life got a little busier, maintaining their relationship became less of a priority, the signs of neglect started to show, and weeds took over and choked any remaining life out of a once thriving relationship.
And it happens all the time. Studies have shown than the number one cause of relationship death is "a gradual growing apart and loss of closeness over time." Most relationship don't die a sudden death. Instead, much like a neglected lawn, they slowly wither away due to neglect.
Life gets busy for all of us. As a homeowner myself I have, at times, felt the need to apologize to my neighbors for the neglect of my lawn. Sometimes it gets a little tall and the weeds a little much. Thankfully, it's never gone past the point of no repair.
There was a time in the past, however, that I thought I could care for it all myself. Too cheap to pay for professional weed control, I told myself I would go to the store and buy bags of weed killer and apply it myself.
Then life got busy and I didn't make it to the store. But the weeds didn't wait for me to have time, they began to grow anyway. And the beautiful lawn I once had started to show the signs of neglect as weeds took over.
Thankfully we were able to get some professional help from Lawn Partners (thanks Lola and team!), and with consistent watering and mowing, our lawn is looking healthy again. In fact, so healthy that our neighbor made a comment to me just the other day, in the middle of winter, how much better our lawn looked last year.
Relationships, much like a lawn, aren't really hard to keep alive if you just take the time to water and weed on a consistent basis. Take the time, with our warmer weather, to go out for a walk. Take the time to play at the park. Go on that consistent lunch date every Tuesday.
And when the weeds of contention, irritation and frustration begin to grow, be sure to get rid of them before they spread. Much like weeds, the simple neglect of negativity can cause significant damage over time. As one wife said in my office recently, "I can't let that bitterness get to my heart, otherwise, we're done."
And finally, as a man who gets professional help to maintain my lawn (how unmanly is that?) never feel ashamed to get a little extra help to keep love alive. It's certainly better than paying the price when you think you can do it on your own but can't.
Wishing all of you a wonderful, beautiful and healthy lawn season, and the many benefits that come from such.
And if you need a little professional help to keep love alive, I'm always happy to help. Remember, we're all in this together.
Remember, couple relationships are easier than you think, but harder than you act.
Mark Anderson is a mental health therapist specializing in couples therapy. He is in private practice in Scottsbluff at Oregon Trail Mental Health and can be reached at 635-2800 or online at www.panhandlecouples.com.