As the weather warms up, many are starting on long-awaited projects. Some are heading out to do yard work, others to cut the lawn, some to work on a car, and others to start construction on a whole new house. Warmer weather is opening up the door to new opportunity.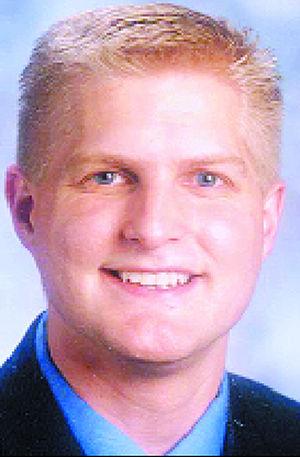 Although I may not be a professional at any of the above activities, I have learned the value of having the right tools. I think we've all tried to cut corners before and regretted it later when we didn't use the right tools.
One summer I helped my father-in-law re-shingle his house. We did it with nails and a hammer. It wasn't until later that summer, after spending hours and hours nailing and nailing by hand, that I saw a crew complete a bigger job in a day by using an air compressor and a nail gun. What a difference it made to have the right tools.
But tools are expensive. I remember saying to my father that I just couldn't justify paying so much for a tool that I rarely use. He quickly fired back that while tools can be expensive, having the right tool for the job makes all the difference. As always, dad was right.
I've learned that couple relationships are no different. While marriage will always take a bit of work, and it's a job you work at over a lifetime, having the right tools makes all the difference.
Early in marriage most couples don't have the right tools. They have a lot of love, a lot of passion, a lot of desire, but few skills. Through time and some work, and maybe even some money, many couples acquire the needed tools.
For those who try to accomplish the work of keepin' love alive, but don't ever acquire the right tools, the job may be nearly impossible. Frustrated many will give up and throw in the towel.
It's not that the job of keepin' love alive is an impossible job. People do it all the time. But it is an impossible job if you try to do it without the right tools.
The good news is those tools can be acquired. Each week I have the privilege of teaching these marriage-saving tools to couples. After they learn a few basic skills, they often remark how much easier it is to keep love alive.
It's also easier than ever to acquire these marriage saving tools. With the internet, ideas can be found literally 24 hours a day 365 days a year. And many of those ideas can be found for free.
Some will inherit good relationship tools from their parents. Others will learn them over time through trial and error. And some will hire professionals to teach them the necessary tools.
However they're learned, the tools of marriage are available, and having the right tools for the job of keeping love alive makes all the difference.
Life can be hard. Why make marriage any harder by trying to keep love alive without having the right tools?
So this summer dedicate yourself to getting some tools. Buy a book, attend a workshop, watch some YouTube videos. However and wherever, get some tools. Two of my favorite sites are Gottman.com and Smartmarriages.com to acquire some skills. And I just happen to know a good marriage therapist if you want some face-to-face help, too.
Get some tools. It will make the job of keepin' love alive much more enjoyable.
Remember, couple relationships are easier than you think, but harder than you act.
Mark Anderson is a mental health therapist specializing in couples therapy. He is in private practice at Oregon Trail Mental Health in Scottsbluff. To contact him call 635-2800 or visit online at ww w.panhandlecouples.com.