A one-size-fits-all approach that puts Washington in charge of Americans' personal health and child care decisions is dangerous, especially in the wake of a global pandemic. Americans continue to struggle with unaffordable coverage, yet President Biden's budget does nothing to actually lower health care costs. This week, the Ways and Means Committee held a hearing with the Secretary of the Department of Health and Human Services Xavier Becerra to ask important questions about the President's health care proposal.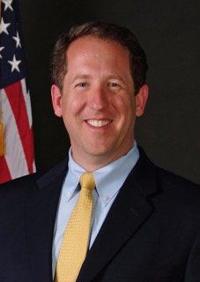 One key issue pertains to the Center for Medicare and Medicaid Innovation, or CMMI. CMMI was created to design, test, and implement new health care delivery systems and payment models that lower costs and improve outcomes. I recently led a bipartisan letter to CMMI detailing transparency concerns and a distressing lack of stakeholder and patient feedback in CMMI model testing. So far under the Biden Administration, CMMI has paused several Alternative Payment Models which had been initiated by President Trump and Secretary Azar. The idea of CMMI producing models, only for those APMs to be halted and replaced after every election concerns me. It creates uncertainty for both patients and providers and slows down our transition to value-based care.
In addition to CMMI, the hearing brought other opportunities to discuss the needs of Nebraska's health care providers. In a district as rural as Nebraska's Third, Critical Access Hospitals and Rural Health Clinics serve as vital primary care access points. Despite their absence from the Biden Administration's proposed budget, efforts initiated by the Trump Administration to reduce unnecessary regulatory burdens on institutions need to continue, and I will keep working to pursue additional regulatory relief for our providers. It is imperative we provide relief from the 96-hour rule for Critical Access Hospitals where patients are admitted for less than 96 hours or risk losing Medicare reimbursement.
Finally, the COVID pandemic created new opportunities to expand access to care through telehealth. For instance, new flexibilities concerning originating and distant sites in particular have resulted in huge impacts on the ability of rural patients to connect with their providers. I have heard one story after another from Nebraskans about the benefits of these new flexibilities, especially in areas like mental and behavioral health, or management of chronic conditions. Unfortunately, without action, the majority of these flexibilities will expire at the end of the COVID public health emergency. I encourage the Department of Health and Human Services to provide certainty for telehealth flexibilities to the patients and providers who have adopted telehealth during the pandemic.
Unfortunately, the bipartisanship and urgency which brought so many successes during the early stages of the pandemic like the CARES Act and Operation Warp Speed seems to have been left behind during the transition to the new administration, and I am disappointed at the extent of which negotiation and compromise has been removed from the legislative process regarding access to health care. Rest assured, I will continue working to improve health care delivery for Nebraskans and convey the needs of our rural communities to Washington.