Whenever a controversial bill gets introduced into the Nebraska Legislature, Senators have the opportunity to ask the Nebraska Attorney General to answer specific questions about that bill. Because the Attorney General must be objective and unbiased, State Senators don't always get the answer they want, and such was the case with Sen. Tom Brewer's bill, LB 236, a bill that I had co-signed.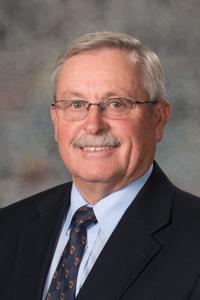 LB 236 is an important bill because it allows 90 of Nebraska's counties to opt out of the State's concealed handgun laws. Currently, state laws require all new handgun owners to register with their local law enforcement agency in order to purchase a handgun and then pass a firearm safety course in order to get a Conceal and Carry permit. Sen. Brewer's bill gives authority to 90 counties to adopt ordinances for the permit-less carry of concealed weapons. Because the bill did not apply to Douglas County, Lancaster County, and Sarpy County, the Nebraska Attorney General said it was unconstitutional.
The opinion of the Nebraska Attorney General was that LB 236 violated the Nebraska State Constitution. In his opinion letter, the Nebraska Attorney General said that the State Legislature could not grant authority to individual county boards to override state statutes that apply statewide. Because the State's Conceal and Carry laws apply statewide, the Legislature could not allow only certain counties to override those statewide mandates. So, Doug Peterson's decision as the Nebraska Attorney General effectively killed LB 236. But, that's not the end of the story.
Three other gun bills had already been amended into LB 236, transforming it into an omnibus bill or what we commonly like to call a "Christmas tree bill". LB 85, LB 173, and LB 244 were the three gun bills amended into LB236. If LB 236 is dead upon arrival, what happens to these three other gun bills that have been amended into it?
One of those three bills that was amended into the Christmas tree bill was LB 173, which is a very important bill because it allows a new gun owner to take a handgun home from the store after purchasing it. Current state law forbids anyone without a Conceal and Carry permit to ever purchase a gun at a sporting goods store and transport that gun home in the manufacturer's original packaging. It also forbids anyone to transport a handgun in a case without a Conceal and Carry permit to the shooting range in order to qualify for a Conceal and Carry permit. LB 173 adds the necessary language to our state statutes to correct these problems; but, if LB 236 never advances, then neither does this necessary language which was amended into the bill.
Sen. Brewer has come to the rescue. Sen. Brewer has drafted a brand new amendment to LB 236, which preserves the language of these three gun bills but which guts the original unconstitutional language out of LB 236. This new amendment will become the bill. In the Legislature we refer to these kinds of amendments which effectively become a new bill as a "white copy amendment."
The only question that remains is this: Will the Legislature advance LB 236 all the way to the Governor's desk before the end of the session or will the bill get laid over for next year? Because the Biden administration has been promising more restrictions on the sale of firearms, the timing of this bill has become an important issue. As of adjournment last Friday, the Legislature only has eight more working days to pass any bills this year. The end of the first session of the 107th Legislature is fast approaching.