Anderson Family Foot Care | Podiatrist | Gering, Kimball & Sidney
| | |
| --- | --- |
| Sunday | Closed |
| Monday | |
| Tuesday | |
| Wednesday | |
| Thursday | Closed |
| Friday | |
| Saturday | Closed |
Special hours: House Calls & Saturdays by Appointment
About Anderson Family Foot Care | Podiatrist | Gering, Kimball & Sidney
Anderson Family Foot Care help the people of Gering, Kimball & Sidney to get back on their feet and living their live!
At Anderson Family Foot Care patients get more than a solution to their foot issues; they get a team of highly-trained professionals who work to bring the best in foot care and health. Our team brings their patients exceptional podiatry services from people who genuinely care about their wellbeing. We provide dedicated and exceptional foot care to our patients in Gering, Kimball & Sidney NE. We will listen to your concerns and respond with the best treatment options for you. We are able to address and treat a broad range of foot issues and ailments, from common conditions like plantar fasciitis and ingrown toenails to limb-threatening wounds like diabetic foot ulcers. We hope you'll find our practice offers the accessibility and personal commitment you look for! Please feel free to contact us with any questions you have or to request an appointment.
Anderson Family Foot Care takes pride in being able to get residents of Gering, Kimball & Sidney back to their normal lives by providing the best in care!
We tend to forget that our feet and ankles are arguably the hardest working parts of our body! Regular foot care can make sure your feet are up to the task. With proper detection, intervention, and care, most foot and ankle problems can be lessened or prevented. Anderson Family Foot Care compassionate and personal care aim to have you return to full, active, pain-free function as quickly as possible. Along with the treatment of immediate or chronic problems, we strive to integrate the doctrine of prevention in all our treatment plans as a way to alleviate possible future difficulties. We offer a broad range of specialized options for the treatment any foot or ankle condition resulting from trauma, disease, or infection. Our patients are treated like family and enjoy the extra attention that we provide. Please call us today to make an appointment and get back on your feet!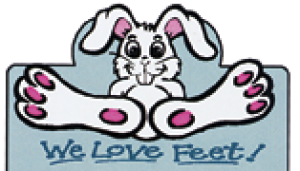 Foot & Ankle
Fungal Nail
Ingrown Toenails
Feet Blisters
Blisters
Corns, Calluses
Diabetic Care
Diabetic Shoes
Ankle Sprains & Strains
Heel Pain