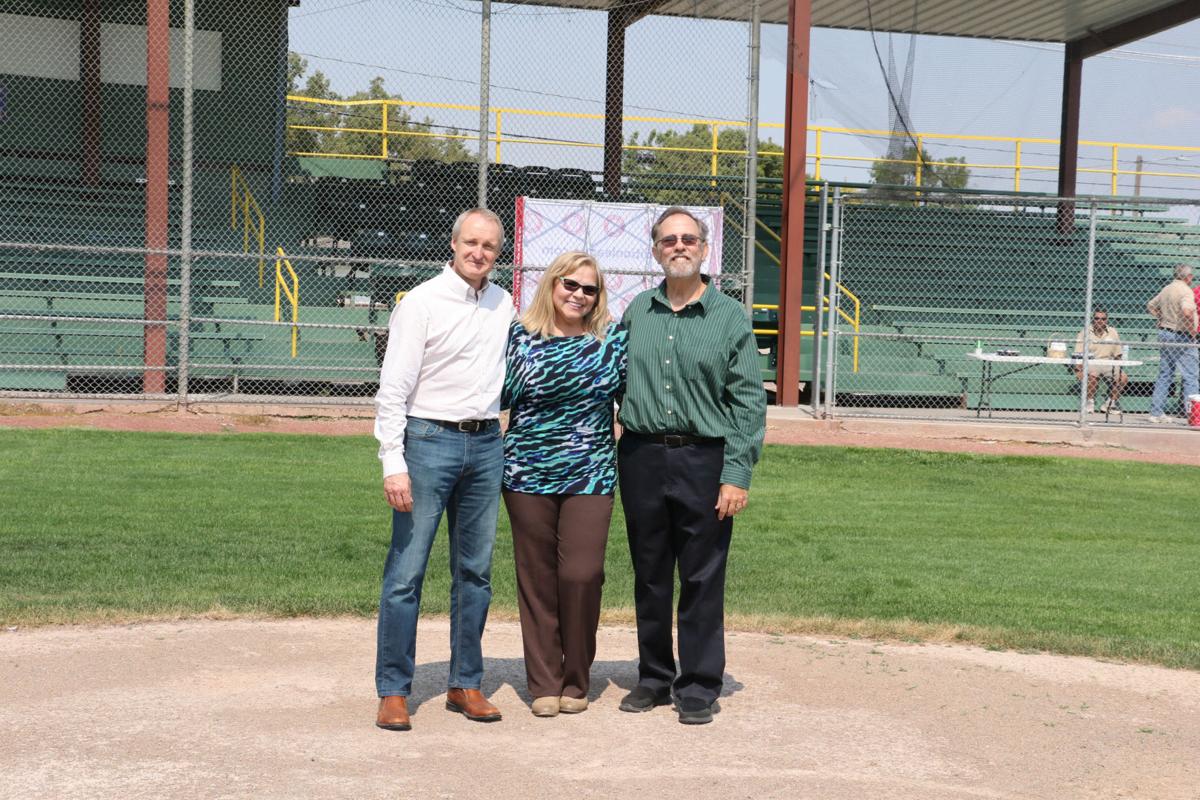 In September, local basketball enthusiasts will have a chance to lace up their sneakers for 3-on-3 action.
Chuck and Meyra Heeman, the owners of the Western Nebraska Pioneers, are bringing a Hoop It Up 3-on-3 basketball league to the Scottsbluff-Gering area.
"In the '80s and '90s, they would go to big cities with truckloads of hoops and have a weekend tournament," Chuck Heeman said. "I actually played in one when I lived in Dallas."
When Chuck Heeman saw the opportunity to own a local Hoop It Up franchise he said he couldn't pass it up.
The league will begin play in September and Chuck Heeman said they will start small for the first season.
"It's not going to be nearly the operation we have for the Pioneers, but it will have divisions for youth, boys and girls and adult men's and women's," Chuck Heeman said.
If it proves to be popular, Chuck Heeman said they may add a co-ed division or make more age brackets.
The games will be played at the Runza Courts at the Carpenter Center in Terrytown. Chuck Heeman said he is planning on having a kickoff event to showcase the league.
"My plan is to do a one-day kickoff tournament to show people what it's like. We will have a dunk contest and a three-point shooting contest," he said.
Chuck Heeman said the league may expand into other seasons.
"If this thing works in the fall, we may do a spring league," he said. "We may mix in a weekend tournament."
Chuck Heeman said now is a good time to start a 3-on-3 league with the sport gaining popularity with it now being an Olympic sport.
"It's really nice because it is fast paced," he said.
Chuck Heeman said the games are 20 minutes long, or whoever scores 21 points first. There is a time limit of 30 minutes with timeouts and warmups included.
The plan is to have four games every week at night for six weeks before hosting a one-week playoff.
"So, we will do this every Friday night for six weeks and then a playoff
Registration isn't yet open for the league. Chuck Heeman said he is to hoping to have that ready to go by Friday, Aug. 14.
Be the first to know
Get local news delivered to your inbox!