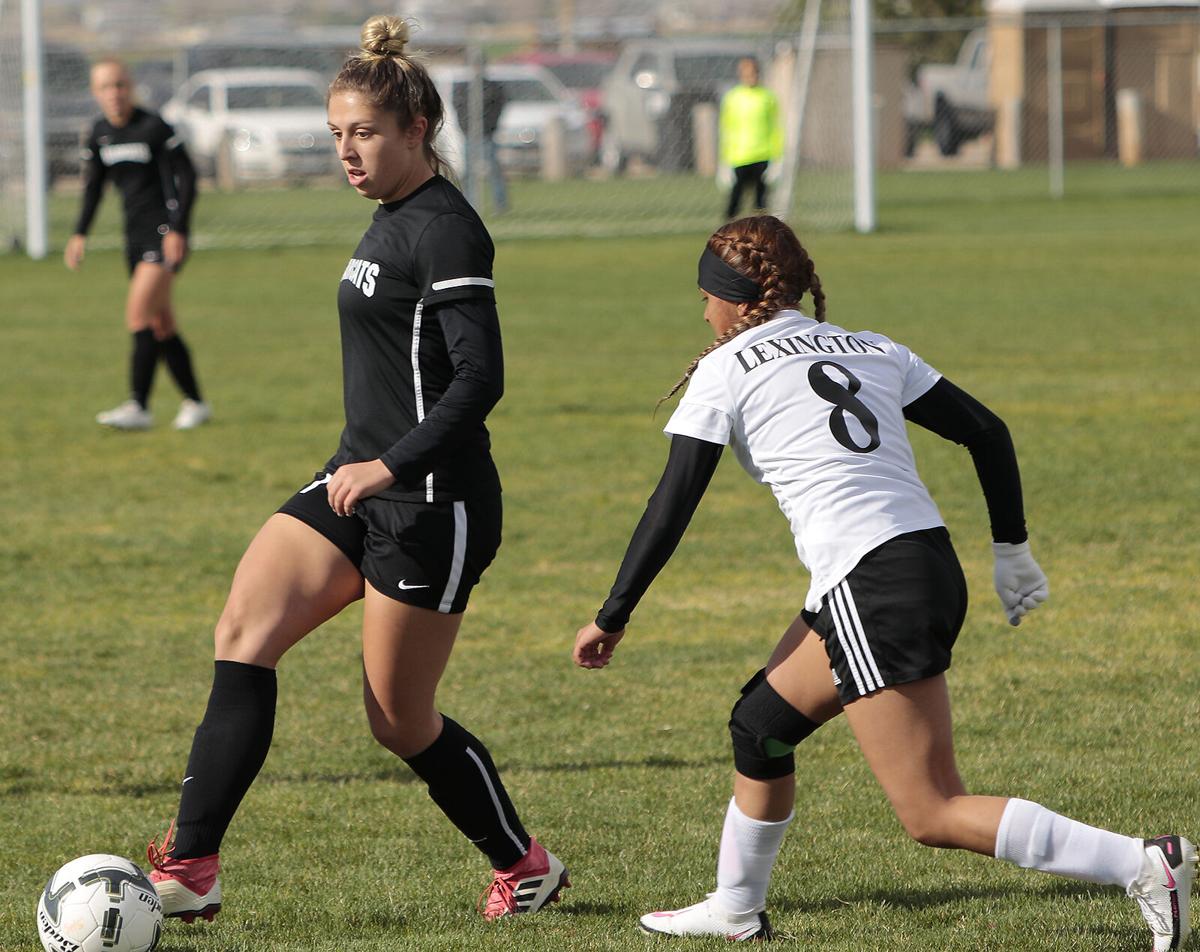 The Lexington girls scored a goal in each half to take a 2-0 win over Scottsbluff in the Class B-8 Subdistrict final on Tuesday.
The win avenged a 3-1 loss to the Bearcats at the beginning of the season.
Scottsbluff coach Chad Larson said his team played a little flat in the first half.
"In the second half, we switched some things up. You know, soccer can be a cruel game," he said. "I feel like we had the better run of play, I mean, the scoreboard doesn't show it but we had more shots and more possession. Soccer is like that. I liked the way we finished with all the shots were getting in the second half. Give their keeper credit, she made some good saves and their defense put us into some bad positions. We couldn't we couldn't get the shots. They did a really good job with that. Unfortunately, we had a breakdown on defense in the first half."
Larson said the Lexington squad is making a name for itself with its tough play.
"We're kind of developing a rivalry with these guys, and they're great," he said. "They're a very good team. They've come a long way in the last couple years. Their players are buying into what they're doing. It stings a little bit because we hate losing. Hats off to them, and, hopefully, they do well in their district finals."
Despite the loss, Scottsbluff's season isn't over yet.
"We're going to play Saturday (in the district finals)," Larson said. "Luckily, this doesn't end our season, so we're not down and out. We just have to refocus."
If the Bearcats can keep their spot in wildcard standings, they will likely host the district final on Saturday.
"Hopefully, the numbers play out right," he said. "Hopefully, we can host. I was running some numbers myself. I'm not the NSAA, but I was trying to get as close as I could. Hopefully, we can host a game Saturday."
The Bearcats upcoming opponent has yet to be determined. The NSAA will release the game sites and opponents in the next few days.
---