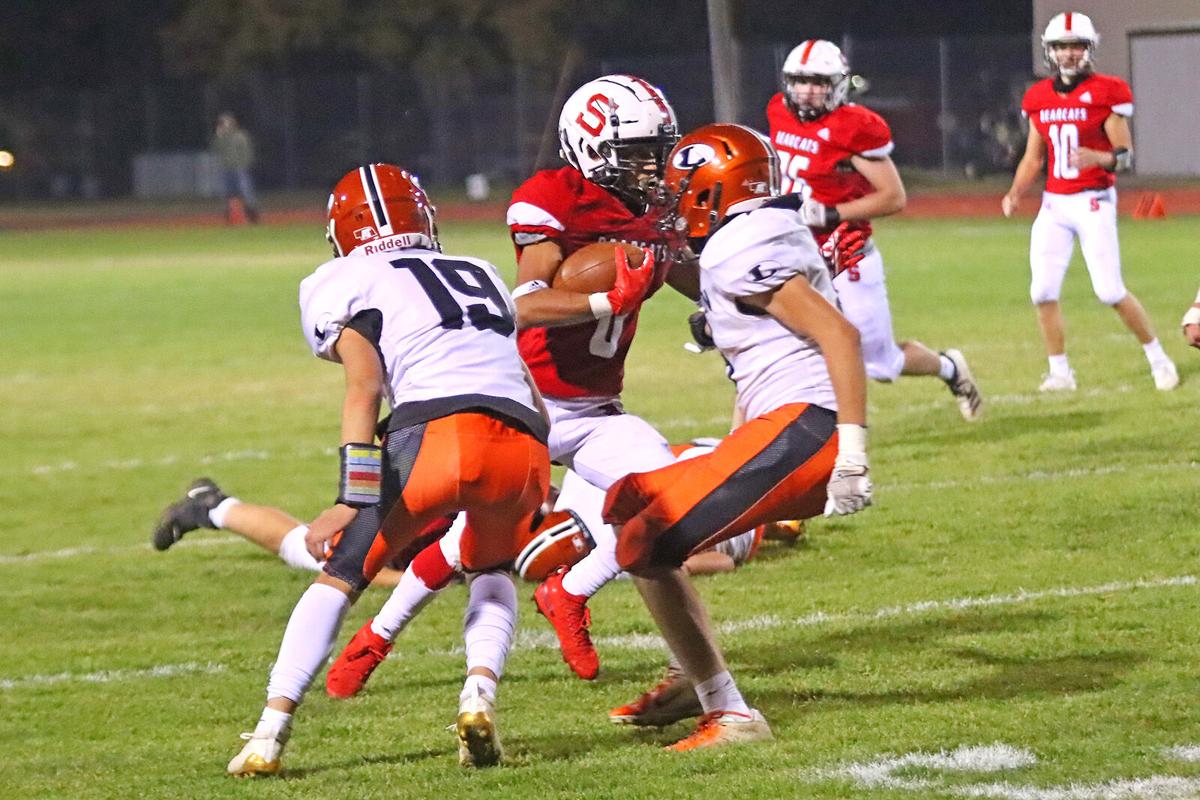 Despite an 0-3 start to the 2020 season, the Scottsbluff football team notched its fourth-straight win after turning back Lexington 33-14 on Homecoming Friday night at Bearcat Stadium.
The win extends Scottsbluff's official record to 4-3 with a trip to McCook on the horizon for Friday. The loss drops Lexington to 2-4.
Scottsbluff head coach Jud Hall said that the kids did a good job of balancing football with the Homecoming festivities throughout the week and he was pleased with the effort they gave to cap off another win.
"I think it was a typical Homecoming game with everything that goes into that week," he said. "As much as you talk about focus with your kids and keeping the main thing the main thing, the Friday night game, kids are going to be kids. They're going to enjoy the week. All of those things that go into Homecoming, you want them to have the high school experience with all of that stuff because these kids lost all of that high school experience in the Spring. So, I think we had a little bit of a typical homecoming experience and it kind of took us awhile to get going."
Scottsbluff looked sharp early on in the ground game when a 33-yard run by Jackson Ostdiek set up a 1-yard touchdown run from Alex Galindo at the 9:24 mark of the first quarter to give Scottsbluff a 7-0 lead after the point after try. Both teams exchanged possessions before Lexington's Alex Ramos knotted the score at 7-7 on a 12-yard run with 3:01 to play in the frame.
Scottsbluff, though, took advantage of the clock late in the period when senior quarterback Brett Hill threw a strike to Trevor Schwartz from 46 yards out as time expired to put the Bearcats back in front 14-7 heading into the second quarter.
Be the first to know
Get local news delivered to your inbox!