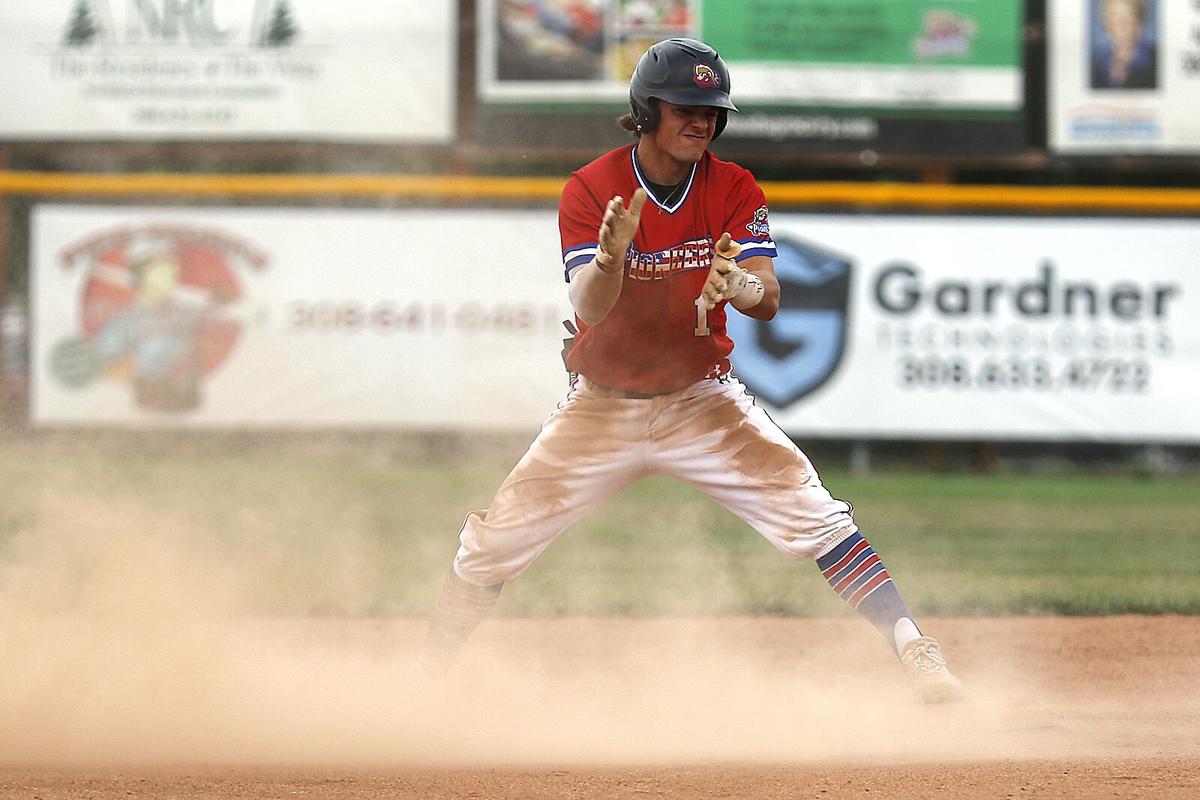 The Badlands Big Sticks used big pitching to earn the 3-0 win over Western Nebraska on Monday at Oregon Trail Park Stadium.
Three Badlands pitchers combined to throw 16 strikeouts. Geo Camfield started the game on the mound for the Big Sticks pitching five inning giving up just three hits while striking out six Pioneers batters.
Colin Millar pitched three relief innings for Badlands. Millar stuck out eight batters and gave up just one hit. Logan Siblerud closed the game with two strikeouts in the ninth inning for the Big Sticks.
"We faced three really good arms today," Pioneers coach Ryan Sires said. "They did a good job of getting ahead and staying ahead."
Sires said his team also had some good pitching performances as well.
"We got a fantastic outing from Michael Callia. It was his first start of the summer. He's been fantastic for us out of the pen. He's been great and got rewarded with a start here. He pitched his tail off.
"Harold Baez, coming out of the pen, was fantastic. Paul Panduro, same thing. Our pitchers were fantastic."
Callia started the game on the rubber for the Pioneers. Callia struck out five Badlands hitters and gave up five hits. Baez relieved Callia in the sixth inning giving up just three hits and fanning five batters.
Panduro closed for the Pioneers striking out one and giving up no runs.
"Pitching has been kind of a roller coaster, but we've got a bunch of really good guys," Sires said. "We're really young. As young as we are — most of the league is upperclassmen — I'm really proud. Not just the pitchers, but the entire team has really developed. That's what summer ball is about. It's about developing and enjoying your time. Trying to get better every single day."
Thomas Gavello, Tyler Baca, Brady Lavoie and Luis Alcantara paced the Pioneers with one hit each.
"We just have to figure out how to get that timely base hit and get runners on base. Try to scratch a run across and manufacture some runs," Sires said. "I'm really happy with the team, so far. Obviously, the wins and losses aren't what we want, but it's a little bigger than that. We need to develop and I think our guys have done a great job getting there."
The Pioneers are back in action against Badlands again today at 6:35 p.m. at Oregon Trail Park Stadium.