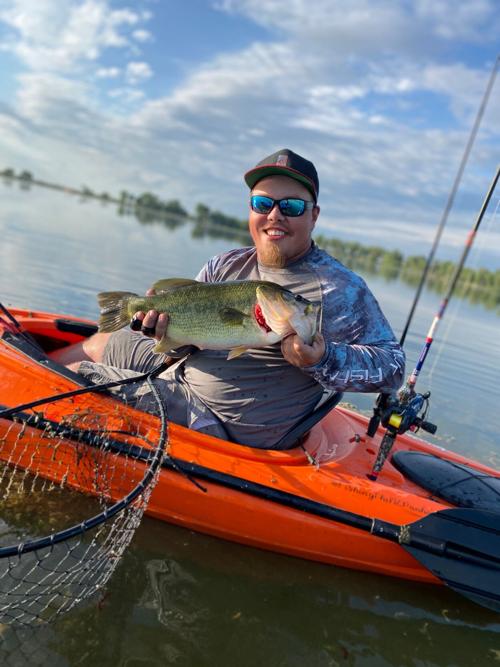 This week's Bass Pro Shops/Cabela's Catch of the Week features Colby Risseeuw, of Kimball, who reeled in this 21 1/2-inch, large mouth bass at Walgren Lake.
The top three longest fish at the end of the contest will be eligible for prizes from Cabela's/Bass Pro Shops. Fish are based on length. Catch-and-release is encouraged.
The Star-Herald welcomes submissions of fish caught from the Panhandle or eastern Wyoming (North Platte River system), as well as Lake McConaughy, between May 25 and Sept. 7, 2020. The Star-Herald is taking submissions until Sept. 14. Enter your catch before it's too late.
Entries must include a clear photo of the fish and the angler who caught it, information about the place it was caught, its length in inches, weight and the name and phone number of a witness to confirm the length of the fish and the day it was caught. Nebraska Master Angler applications also are acceptable. Entries must be submitted at starherald.com/biggestfishcontest.
Be the first to know
Get local news delivered to your inbox!