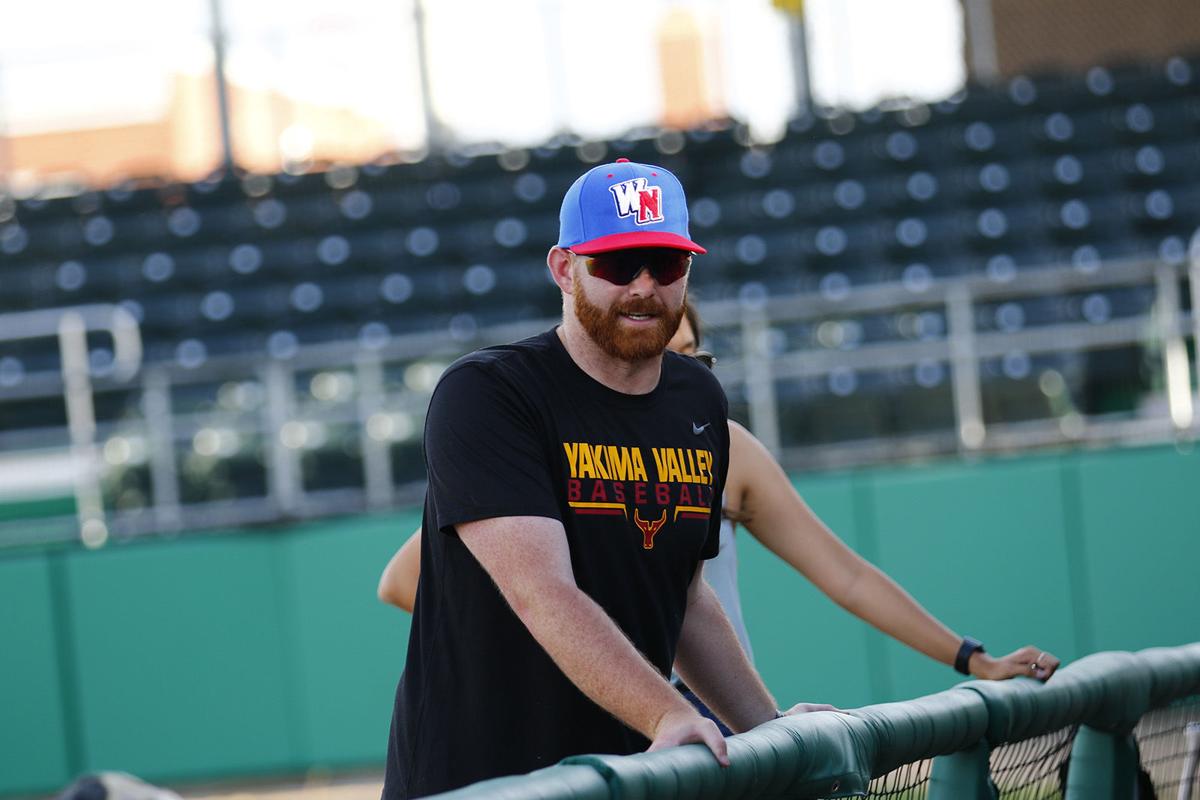 It might have been divine intervention that led Ryan Sires to take over the Western Nebraska Pioneers head coaching job.
Jimmy Turk stepped down as the Pioneers coach at the end of last season, leaving owner Chuck Heeman looking for his replacement.
Heeman had some resumes for potential head coaches, including Sires, who is an assistant coach at Yakima Valley College in Washington.
"(Heeman) was looking for a guy who had some head coaching experience. I spent last summer as the head coach of the Portland Prairie Dogs in the Cascade League," Sires said.
With some urging from Yakima Valley head coach Kyle Krustangel, Swires inquired about the position.
"I actually had two buddies that I played with — Cameron Richmond and Alonso Bibiano — who were on coach Turk's first championship team," he said. "They said they just absolutely loved their time here. (Heeman) offered me the job and it was just a match made in heaven."
Sires said coaching in the Cascade League was a good experience for him and it gave him some head coaching experience for his resume. Sires said there aren't many leagues for players in the Pacific Northwest to play in over the summer.
"We had a great time," he said. "I was sad to leave, but it was on to bigger, brighter pastures. I'm just excited to be here."
Sires comes from baseball programs that have seen a lot of success over the years, and he expects that to spill over the Pioneers this summer, he said.
"I come from a Legion program that has three Legion World Series titles, which is tied for the most in history," he said. "I played at Yakima Valley College which has 21 NWAC titles, the most in history. Now, I'm coaching at Yakima Valley, so I've just been part of winning programs. That was the standard for me, so I was excited to take a job where they had those same expectations. You come in and want to win everyday. It just makes the game way more fun for the players, for the coaches, for the fans, everybody. It's that striving to win, which is sometimes lost in summer ball."
Sires said he believes that success breeds more success.
"At Yakima Valley, we talk a lot about the mental side of baseball, having that confidence. If you believe it can happen, it will happen," he said. "Today we were a little laid back. Once we get going Wednesday with some team practices, they going to hear it a lot from me, Coach Taylor and Coach Jack. We are going to talk about winning every day. Our expectation is to bring home another title to Gering,"
As excited as Sires is to be out on the field, he said his players may be even more so.
"Especially after losing the spring season this year. I think every single one of those guys is chomping at the bit to go compete against somebody in a different color jersey." he said. "They guys are pretty anxious to get out on the field."
Sires isn't too worried about the layoff from the COVID-19 pandemic making too much of an impact on his team's games.
"That's why we were out here a little bit early. We want to get guys back on the field and make sure they're healthy," he said. "About three quarters of our team was out there and everybody was ready to go. The fortunate part about the shutdown is guys had the opportunity to hone there skills that much more on a personal level. We were excited when we got out here and got to see some of the guys. Most of them, I had never met before I ever saw them play. I was going off of what their reputation and what their college coaches have told me. They're great guys and they were ready to go as soon as we got here."
Be the first to know
Get local news delivered to your inbox!