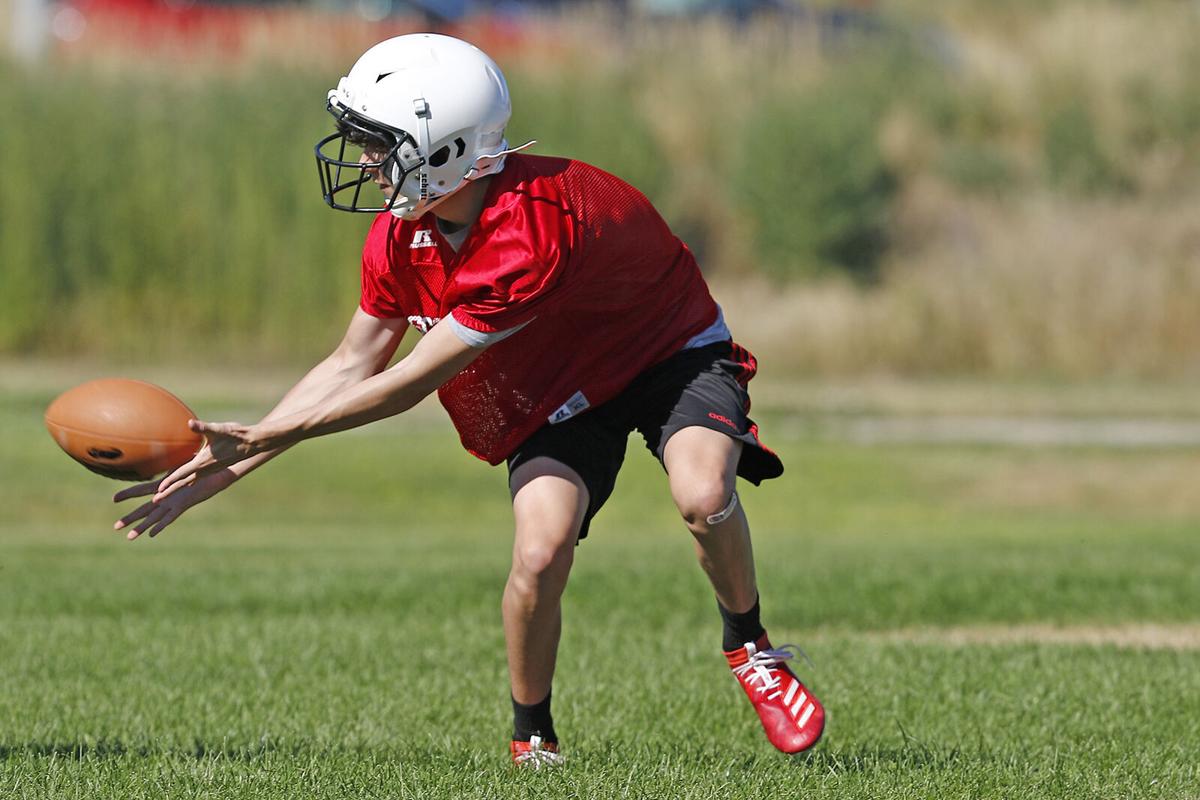 The COVID-19 pandemic isn't just wreaking havoc on collegiate athletics, it also has area high school activities directors scrambling to make sure everything is in place for the fall season.
Scottsbluff High School Activities Director Dave Hoxworth said because of the pandemic, the fall sports season is ever-evolving. The NSAA guidelines state there will be "difficult decisions that will have to be made from week to week, or even day to day."
Scheduling has been one of the most fluid aspects of fall sports, Hoxworth said.
"There are just constant changes going on all of the time," Hoxworth said. "Because Wyoming is not participating in any tournaments, we've lost a couple of lower level volleyball tournaments. The only other changes that we've had so far has just been Colorado's decision to move most of their stuff to the spring."
In addition to the volleyball tournaments, Hoxworth said three football games were also affected — two varsity and one junior varsity. The Bearcats football team was supposed to open the season on Aug. 28 against Fort Morgan, Colorado, and had a game scheduled against Sterling, Colorado, for Sept. 25.
Hoxworth was able to secure Columbus as Scottsbluff's season-opening opponent on Friday, Aug. 28. That game is set for 6 p.m. MST in Columbus. Hoxworth said he has been in talks with a couple schools to fill that week-four game originally slated against Sterling.
Hoxworth said he and other activities directors have talked about the possibility of having to face the same team twice.
"We've discussed that. It's a possibility," he said. "The NSAA has said any of the extra games won't count toward the playoffs. It's not like a (second) game is going to hurt or help anybody. It would just be a chance to get our kids to play a game."
Hoxworth said he had to drop Sterling from the softball schedule as well, since Sterling is limited to just league play. That softball game, though, has been rescheduled against Yuma, Colorado.
The NSAA also has safety guidelines for keeping athletes and fans safe during competition. The NSAA guidelines leaves it up to host schools to reduce risk and help keep physical distancing procedures in place for opposing teams, game officials and fans.
Those guidelines include:
• Restricting attendance/seating areas.
• Separate entrances for home and visiting teams and fans.
• Either no concession stands or separate concessions for home and visitor sections.
• Separate/multiple restrooms for home and visiting fans.
• Adequate locker room space and/or outdoor space for visiting teams and for game officials.
• Encouraging/requiring fans to wear face masks.
• Diligently and effectively cleaning and disinfecting frequently touched objects and surfaces.
Hoxworth said those guidelines may look different for the each fall sport.
"I think golf is the probably the safest," he said. "I think cross country races may look a little bit different. We may have to run them by heats or we may have to run them in more races and spread them out. I think we're still going to be able to have those, they are just going to look different."
Hoxworth said not all of the guidelines have been set out for fall sports by the Panhandle Public Health District.
"They're supposed to give us some guidelines, we just don't know those yet," he said. "We're still operating under 50 percent capacity inside and 70 percent outside. That's supposed to go all the way to the end of August."
Hoxworth said the biggest test will be once students are back in school buildings.
"It's just going to depend on when we get these kids back in school and they're around each other and there are exposures where we have to quarantine kids," he said. "We'll see how it unfolds with the teams we play. I've said the schedule is going to be pretty fluid. We may lose a game, or we pick up a game.
"We might be the one that has to cancel a game (due to exposure to COVID-19). It's going to be like the worst spring where we lose games because of weather and snow. It's going to be just like that. We're going to have to be flexible and take what we can get."
Hoxworth, though, said the most important thing is to make sure everyone is safe.
"I'm trying to see what we can do to keep everybody as safe as possible at this point, and go from there," he said.
Be the first to know
Get local news delivered to your inbox!