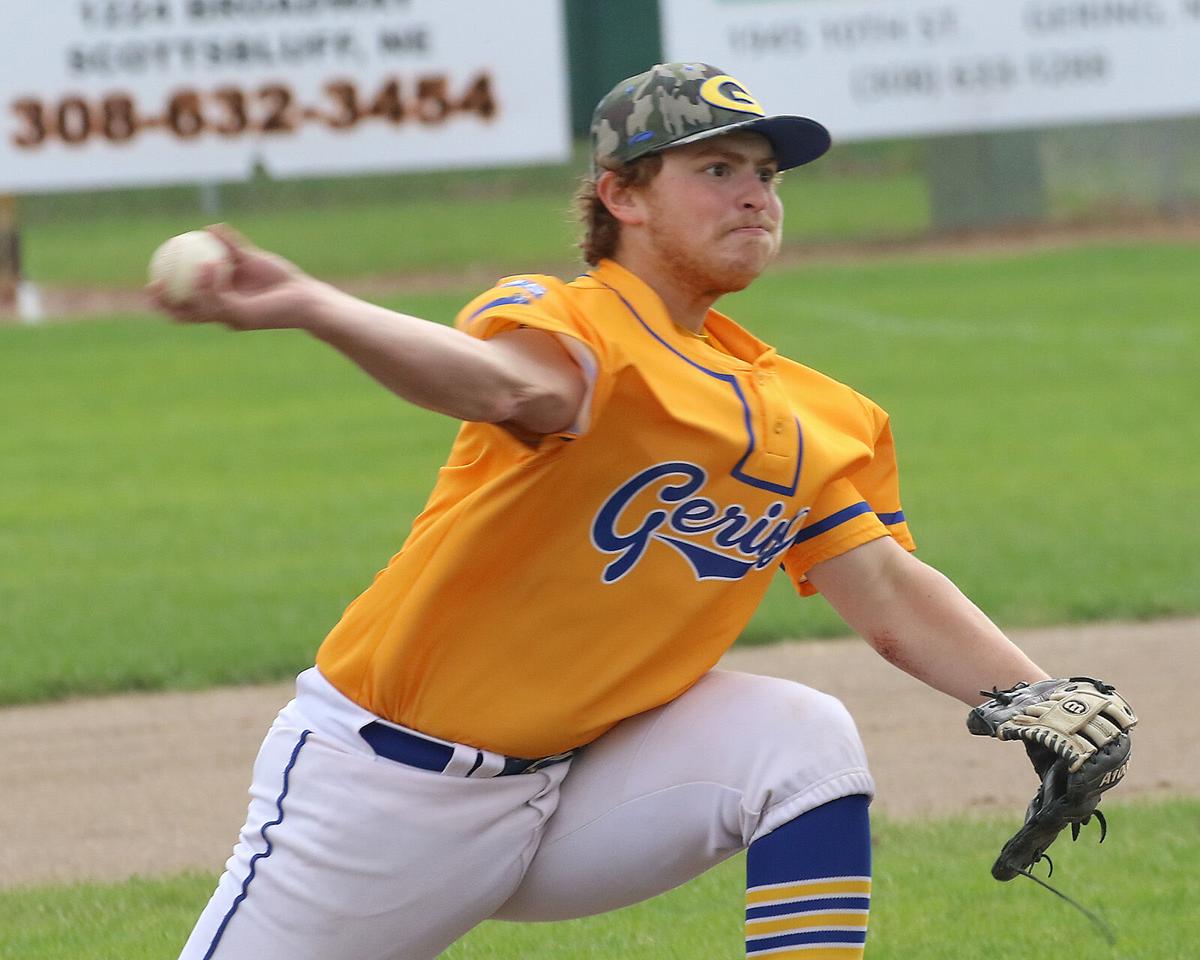 The Gering Platte Valley Companies senior baseball team was down to their last out of being run-ruled in a game Sunday with the Casper Drillers.
Dalton Weise made sure that wasn't the case as Weise launched a 2-out triple to rightfield that scored Adreick Conn. Weise came in to score afterwards on a Blake Greene single. After that, the PVC seniors plated nine runs in the fifth to down the Drillers 11-8 in the PVC tournament.
Alliance played the early game and fell to Laramie 2-1. North Platte then won 17-0 over Chadron in another game on Sunday.
The Laramie Rangers faced the North Platte First Nationals in the championship game in the nightcap with North Platte earning an 8-0 win.
Assistant coach Danny O'Boyle said it took his team a little time to find its rhythm.
"It was kind of a tale of two games really. The first few innings we didn't play well at all. We threw the ball all over the place in the field and we didn't have a very good approach at the plate," O'Boyle said. "We kind of settled in there in the fourth inning and we were down to our last out before being run-ruled and Weise hit a shot to right-field that scored a run that kept us alive. Once that happened, it started a little fire in us and the hits started to get a little contagious. We were able to take advantage of some walks and hits-batsman. That is when things started for our end. We picked things up defensively and Blake Greene did a heck of a job holding their team. We were able to find a way to win somehow."
O'Boyle said Weise's hit was huge.
"It was a big turning point for us and he is been hot for us to start the year," O'Boyle said. "It seems like he is seenig the ball well and usually once a game he is putting a shot out there in right-center. It definitely was something that ignited us offensively. It started to snowball from there offensively."
Up until the fourth inning, Casper was controlling the game. The Drillers plated eight runs in the first two innings and PVC had just one hit in the first three innings.
The fourth inning was a do-or-die situation for Gering. Conn started things with a 4-pitch walk. Then, with two outs, Weise triples to rightfield to score one run and then Weise scores on a single by Greene.
Gering put the game away in the fifth as they sent 12 batters to the plate. Riley Schanaman and Riley Hoke started things with back-to-back singles. Conn then reached base on an error to load the bases. Camelo Timblin gets hit by a pitch to score the first run followed by Weise getting hit by a pitch to score another run to make it 8-4. Greene follows with a single to make it 8-5.
Tristan Strauch then hits a hard ball and reaches on an error with scored two more runs to bring the score to 8-7. After Brady Radzymski singles on a perfectly laid-down bunt, Jack Franklin walks to tie the game at 8-8.
Gering scored the go-ahead runs on passed balls for a 10-8 lead and took an 11-8 lead on a Schanaman sacrifice fly that scored Jack Franklin.
Casper out-hit Gering 11-8. Radzymski, Hoke and Greene all had two singles in the game. Strauch, Greene, and Weise all had two RBIs, while Conn and Weise each scored two runs.
Greene picked up the win on the hill, going five innings in scattering nine hits and allowing eight early runs. Greene struck out two and did not walk a batter.
The first game of the day saw Laramie and Alliance hook up in a defensive battle. Laramie scored one in the first and then each team scored a single run in the sixth as Laramie held on to the 2-1 win.
Each team had three hits in the contest. Mario Garza had the only extra base hit for Alliance with a double. Keilen Muhr had the RBI for Alliance that scored Chase Boyer.
Gering will be back in action Tuesday and Wednesday when they travel to Bridgeport on Tuesday and then Sidney on Wednesday. Alliance returns to action Tuesday when they host Chadron.
Casper Drillers 350 00 – 8 11 3
Gering PVC 000 29 – 11 8 3