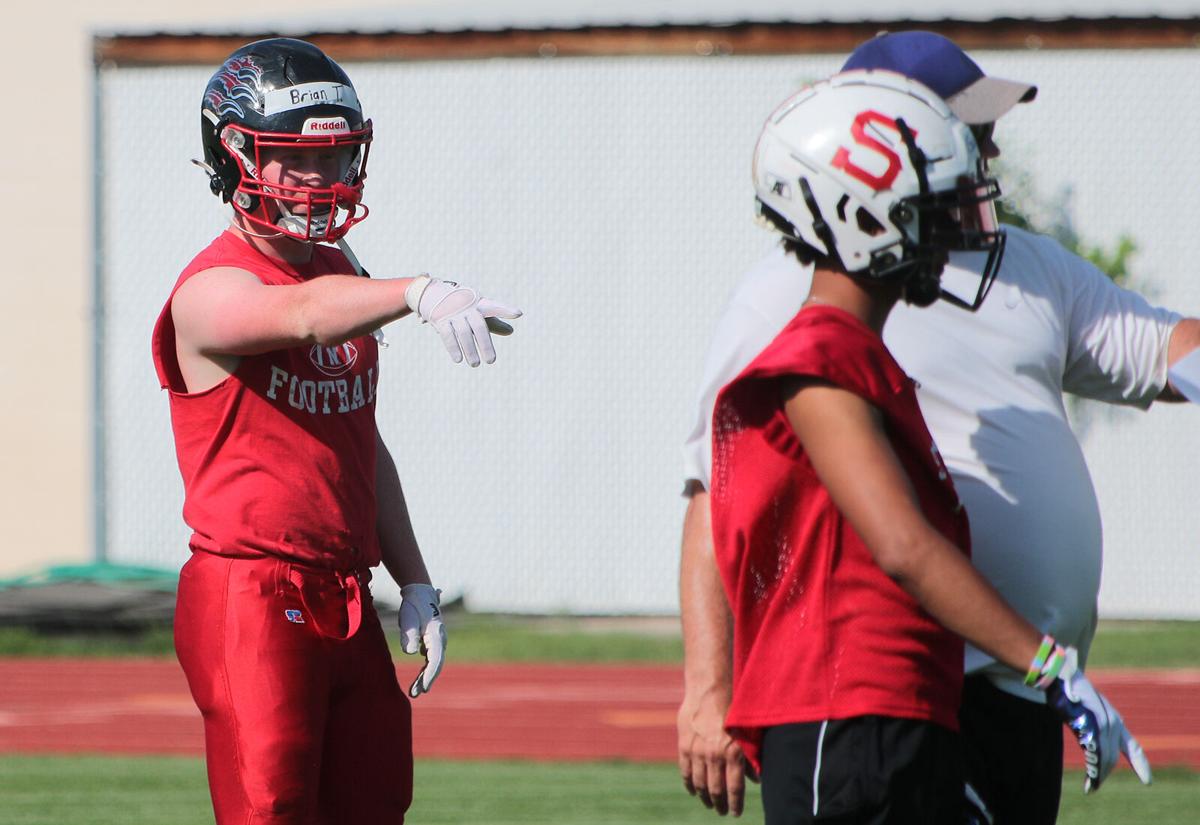 For a lot of area athletes, all-star games are a last chance to play at a high school level before pursuing a collegiate athletic career.
For Hemingford's Brian Turek, it will be one of the last times he gets to showcase his talents on the football field.
Turek decided to hang up his cleats and will be attending Southeast Community College to prepare for his future as a farm equipment mechanic, he said.
Not that Turek didn't have the opportunity to play football at the collegiate level. He said he had offers from some schools including Morningside College in Sioux City, Iowa.
"I went down there for a game day visit," Turek said. "They are a very good football program. It was just one of those things. where the education part was the most important thing I was looking for. They had everything I was looking for in the football part of it, but the education was the one thing I was looking for."
Turek said he never really felt any pressure to continue his football career beyond high school.
"At the end of the day, it was my call," he said. "I don't feel like there was any pressure. I just focused on the task at hand and did what I was asked to do. I didn't (worry) about the external factors."
Turek, though, said he will have no regrets.
"I feel like I really didn't have anything to prove to myself," he said. "I met the goals that I wanted to accomplish. I just feel like I had different priorities in my life when it came to making that decision. It's not that I hated the game, that's not really what it was. It was just the priorities in my life."
Turek said he is happy to have this one last opportunity to step on the football field.
"I feel very honored to be able to be chosen to play in this game and I take great, great appreciation and pride in being able to compete with players who I played against or watched throughout high school and be able to, hopefully, build lifelong relationships with them, I think the most important thing is just to build those kinds of relationships. That's the biggest thing that I'm excited about, and just going out to play the game that I love to play."
The all-star game will mark the first time Turek will have played 11-man football, he said.
"I don't think in all my years of playing — even when I was eight years old playing football for the first time — I don't think I've ever played 11 man before. It's still the same game, of course, but it's exciting," Turek said.
The most important thing is to play the best game you can, and not taking any plays off, he said.
"I always compete to try to win the game. At the same time, football is a team sport. Winning is what makes it fun, but I think the other part that makes it fun is building relationships with your teammates and letting the result take care of itself based on doing what you're supposed to do and having fun with it," Turek said.
Turek and the West squad will battle the east in the West Nebraska All-Star football game on Saturday, June 12 at 7 p.m. at Bearcat Stadium in Scottsbluff.