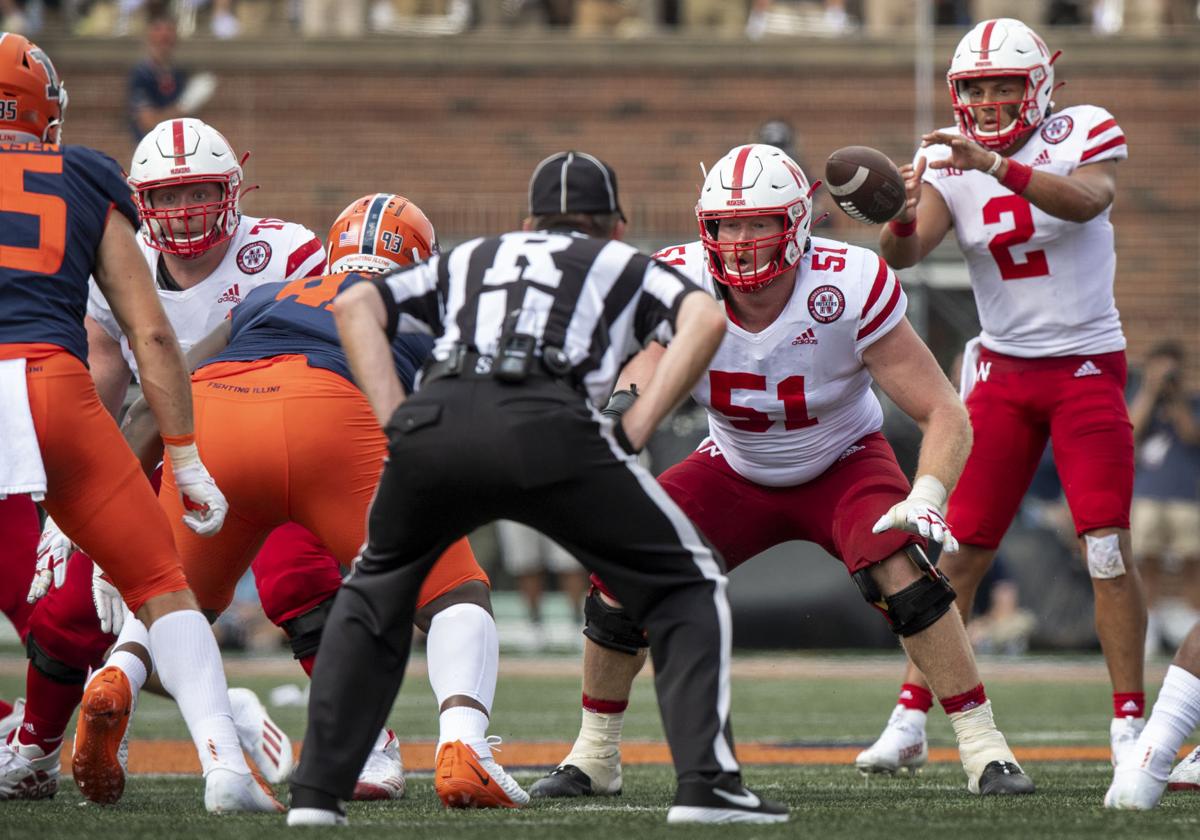 At the beginning of the week, coach Scott Frost had a simple goal in mind for his Nebraska team as it turns its attention from an opening loss to Illinois to Saturday's 11 a.m. matchup against FCS team Fordham at Memorial Stadium.
"We've got to play well. In a lot of ways, we did play well (against the Illini). I said it after the game but I really like this team. Our team has a chance to win a lot of games if we play well. The self-inflicted wounds can't happen.
"Every time we get a chance to get on the field and execute at a higher level and get a little better, it's going to make us a better team down the stretch."
With that in mind and a Patriot League opponent — albeit one with the preseason conference player of the year and some solid offensive weapons — coming to town, let's shake things up a little bit and put together a viewing guide to the Huskers this weekend.
There are a couple of obvious leaders in the clubhouse: Can Nebraska avoid drive-crushing mistakes on offense? Can Adrian Martinez settle into a rhythm and can his teammates (and his coaches) help him more in that regard? Will the Huskers commit to the run game and stick to it?
Outside of those major storylines, here are a few others to track as fans return to Stadium Drive for the first time in more than 21 months.
What does the offensive line's next step look like?
Frost said he wants to see consistency. That didn't happen often against Illinois. The personnel on the left side will be of particular interest.
Freshmen Turner Corcoran and Brant Banks rotated at left tackle against Illinois as Corcoran worked back from an injury. He's seen as a cornerstone-type player in the program, but the rust and inexperience of the duo were evident in Week 0. Do they split time again? Or is Corcoran healthy enough to play the whole way?
If he is, perhaps Banks will see some time at guard. Left guard Ethan Piper is a promising young player in the program, but he struggled at times last week. Is the correct recipe to let him play through it and maximize his repetitions against Fordham? Or to get a look at Banks or perhaps junior Broc Bando for a few series?
Those are the types of decisions that can either help you or hurt you as the season goes along.
Can Gabe Ervin (or somebody else) get rolling?
Ervin, a freshman running back, won the starting job over the course of a strong spring and a consistent preseason camp. In his first outing, he got just 11 carries for 33 yards, with the farthest being an 11-yard run from his own goal line. Markese Stepp got three carries and Rahmir Johnson four in the fourth quarter.
This is Ervin's first college experience. Stepp never carried the ball more than 14 times in a game in his three seasons at USC. Johnson got 18 in a blowout victory against Maryland in 2019, but that represents more than half of his career workload (33 carries) at Nebraska. Sevion Morrison hasn't yet appeared in a game.
If you want to find out how a back gets in rhythm, this is the time.
Young guys to watch on offense
One of the goals of games like this one is to get a lot of players in the game. Nebraska hasn't had many chances — each of its past 18 opponents has been a Big Ten school. Frost said Thursday he'd like to get a lot of young players involved. On offense, that list begins with Morrison and receiver Zavier Betts, both of whom seemed primed for playing time but got none offensively against the Illini.
Two other young receivers count in that group, too: freshman Alante Brown, who made the trip to Champaign, and Will Nixon, who did not.
Perhaps the two most intriguing names, of course, are quarterbacks Logan Smothers and Heinrich Haarberg. If NU can get out front comfortably, it would be interesting to see one or both get some time running the offense. 
Up front, keep an eye on somebody like sophomore Nouredin Nouili. The staff likes his versatility.
Young guys to watch on defense
Against Illinois, redshirt freshman safety Myles Farmer rotated in with the Huskers' two senior starters. This week, perhaps Noa Pola-Gates gets in on the action, too. Pola-Gates is a special teams staple already.
Up front, defensive line coach Tony Tuioti said he has a plan to get freshman Nash Hutmacher more involved this week. Could another young guy join him? NU didn't take any of Marquis Black, Mosai Newsom or true freshmen Ru'Quan Buckley and Jailen Weaver on the trip to Illinois, so perhaps those appearances are more likely only in the very late stages of a lopsided game.
At linebacker, perhaps Barrett Ruud gets a guy like Garrett Snodgrass or Jackson Hannah or Eteva Mauga-Clements (or all of them) some run as the game goes along.
One of the few true freshmen to make the trip and play on special teams last week was cornerback Marques Buford. There are some other candidates for playing time at corner — Braxton Clark and Tyreke Johnson at the top of the list — but perhaps Fisher will have the chance to get more guys on the field this week after sticking exclusively with Cam Taylor-Britt and Quinton Newsome in its regular personnel groupings during the opener.
Don't punt … except maybe do
The last thing Nebraska fans want to see on Saturday is freshman punter Daniel Cerni trotting onto the field too many times. That wouldn't be a good sign.
It would be good, though, if Cerni gets a couple of chances to go out there and work on different styles of kicks. In his first college game, the Australian failed to pin Illinois farther back than its own 24, netted just 33 yards per attempt and had misfires of 26 and 19 yards.
The staff says Cerni has a ton of talent and game experience is impossible to replicate, so some — but not too much — would be ideal this weekend.