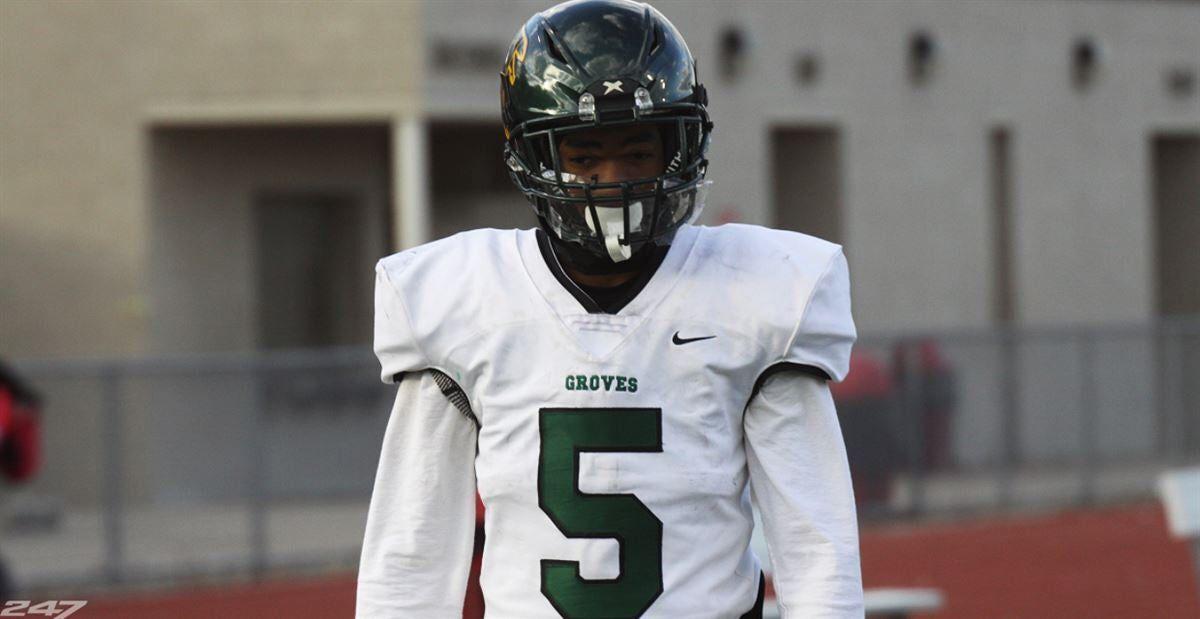 Parker Gabriel and Chris Basnett break down the five players who have verbally committed to Nebraska football this month, among other topics.
Nebraska wrapped up a whirlwind June on the recruiting front by hosting four-star athlete Jaden Mangham on an official visit this weekend. 
"It was a great visit overall, and being the only recruit on campus, I was able to spend a lot of time with the coaches," Mangham told the Journal Star after his visit. 
Mangham, from Franklin, Michigan, just north of Detroit, is a two-way standout for Wylie E. Groves High. He is a consensus four-star prospect and considered the No. 292 overall player in the country according to the 247Sports Composite rankings. 
Nebraska already has two wide receivers in its 2022 class in Victor Jones Jr. and Grant Page, and told Mangham they could see him either there or on defense. 
"They told me I'm an athlete and I could come and play on either side of the ball," he said. "Defensively I was able to spend a lot of time with (defensive coordinator Erik) Chinander and (secondary coach Travis) Fisher and on offense it was (offensive coordinator and wide receivers coach Matt) Lubick."
Does he have a preference? 
"Not really," Mangham said. "I'm willing to come in and work hard and whichever side of the ball helps the team win and gets me on the field the quickest. I'm open to it." 
Nebraska has been recruiting Mangham for a long time now, having first offered him a scholarship in May 2020. He's reciprocated the interest, too. 
"Nebraska has always been one of my top schools," said Mangham, who added that he plans generally on making his college choice before his senior season starts, if not sooner. 
Mangham has also taken official visits to West Virginia, Georgia Tech and Illinois so far this month. 
Recruiting will slow again nationwide now, with a dead period setting in from Monday until the end of July, when teams reconvene for preseason camp. The Huskers hosted 21 official visitors over the past four weeks, nearly double the total they had on campus in June of 2019.