Anybody else struck by Bret Bielema's assessment of Nebraska's offensive weaponry following last week's game?
If you caught it the first time, it's worth repeating.
It's certainly worth pondering, especially if you're a Husker fan.
"The only guy that really could beat us, we thought, was (number) 2," the first-year Illinois coach said after his team's 30-22 triumph, referring to Nebraska quarterback Adrian Martinez.
Put yourself in Husker coach Scott Frost's shoes as a play-caller. No wonder he seems stressed a fair amount of the time these days.
A play-caller without enough answers is like a high-level chef without enough ingredients.
Good luck making that restaurant work in a competitive environment.
Good luck making Nebraska's offense work, particularly against Big Ten competition, if Bielema's indeed accurate.
Martinez, a fleet junior from Fresno, California, burned Illinois with a 75-yard run that cut the lead to 30-16 late in the third quarter. He dropped back to pass before pulling down the ball and sprinting toward wide-open space. Yes, a broken play. Broken plays seemed to be Nebraska's most effective option on a day when its ground game sputtered and its passing game was unreliable.
Truth be told, the shifty Martinez is dangerous when plays break down. But that's not a sustainable approach to winning football.
Nebraska largely lived that way in 2002, when tough-as-nails quarterback Jammal Lord rushed 251 times for 1,412 yards. He was an improvisational wizard, but the Huskers finished 7-7 in part because NU coaches simply didn't surround their warrior of a QB with enough talent.
Has Frost and company surrounded Martinez with enough talent to pull the program from the depths of four straight losing seasons?
If Bielema's assessment proves to be accurate, think about the ramifications for Nebraska.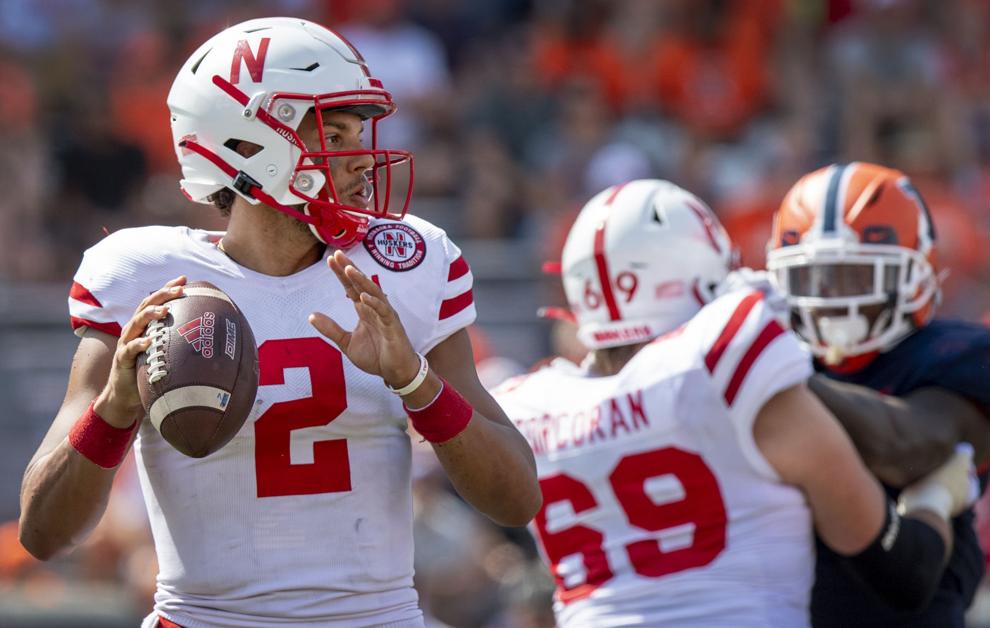 He really thought Martinez was the only Husker player who could beat his team?
That could be problematic for a variety of reasons, not the least of which is it puts an inordinate amount of pressure on Martinez to carry a heavy load. Unfortunately, he should be used to it by now.
Let's see if Nebraska can prove Bielema wrong as the season progresses.
Let's see if NU's offensive line — which starts three redshirt freshmen and a sophomore — finds its stride as a unit. O-lines sometimes need time to gel.
The Huskers rushed 20 times for only 39 yards in the first half Saturday and saw the output improve markedly in the second half thanks mainly to Martinez's ability to scramble in designed passing situations that broke down.
Our football writer, Parker Gabriel, counted eight times when the quarterback scrambled on a designed pass play.
Again, that's no way to live in the Big Ten or against any team worth its salt.
To review: Nebraska's offensive line struggled to create running lanes, and its pass protection was so-so at best.
Let's see if, eventually, the line can consistently create running room for its top two running backs, Gabe Ervin and Markese Stepp, neither of whom possesses outstanding speed. Outstanding speed isn't a requirement for an elite running back (Jerome Bettis comes to mind), but a breakaway threat would come in awfully handy for a Nebraska offense with a history of getting in its own way with mental mistakes.
Meanwhile, Nebraska's receiver group is impressive from a size standpoint — the catch radius has improved dramatically — but the group isn't particularly striking from a speed standpoint. That aspect was more glaring than I anticipated.
So, yeah, perhaps Bielema's assessment has merit.
If he's indeed correct, it'll increase the need for high-level coaching from Frost and his assistants.
We didn't see it last week.
However, we do know what Nebraska wants to become as an offense in terms of identity. The Huskers at least talk a good game in that regard. 
"If you want to be a great football team, your run game has to be your bread and butter," junior tight end Austin Allen said. "We have to get back to that. This week, it's been an emphasis to get the run game started. To get the job done up front."
He added, "We have a young running back (in Ervin). We had a first-time starter at left tackle (in Brant Banks). There's a lot of things that went into that. But that's no excuse not to get our run game started. Like I've said, it's got to be our bread and butter."
"I've moved on past Illinois," he said. "I've learned from the tape."
Nebraska hopes the tape will look much different in the near future.
The playlists: Nebraska's 2021 position-by-position breakdowns, with a musical twist
𝙏𝙞𝙜𝙝𝙩 𝙚𝙣𝙙𝙨 (𝙛𝙧𝙤𝙣𝙩𝙢𝙖𝙣: 𝘼𝙪𝙨𝙩𝙞𝙣 𝘼𝙡𝙡𝙚𝙣)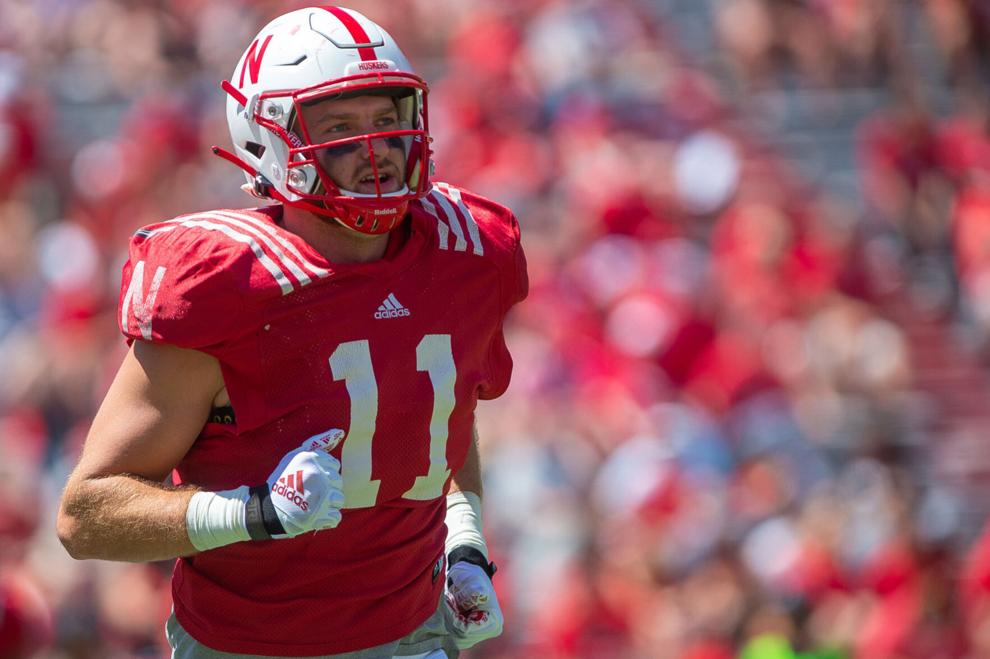 𝙌𝙪𝙖𝙧𝙩𝙚𝙧𝙗𝙖𝙘𝙠 (𝙛𝙧𝙤𝙣𝙩𝙢𝙖𝙣: 𝘼𝙙𝙧𝙞𝙖𝙣 𝙈𝙖𝙧𝙩𝙞𝙣𝙚𝙯)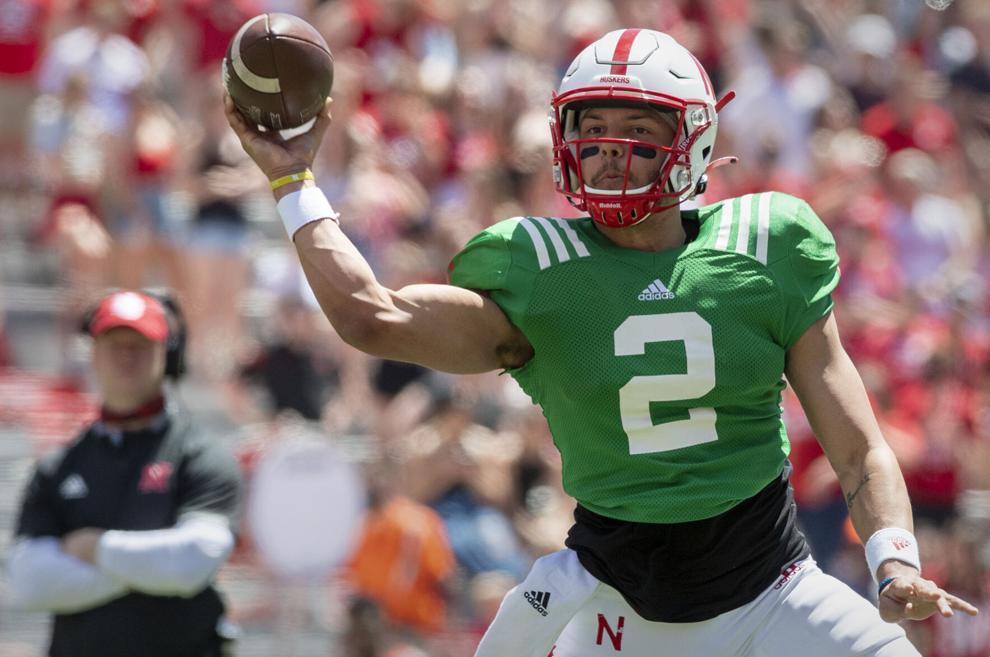 𝙎𝙖𝙛𝙚𝙩𝙮 (𝙛𝙧𝙤𝙣𝙩𝙢𝙚𝙣: 𝘿𝙞𝙘𝙖𝙥𝙧𝙞𝙤 𝘽𝙤𝙤𝙩𝙡𝙚 𝙖𝙣𝙙 𝙈𝙖𝙧𝙦𝙪𝙚𝙡 𝘿𝙞𝙨𝙢𝙪𝙠𝙚)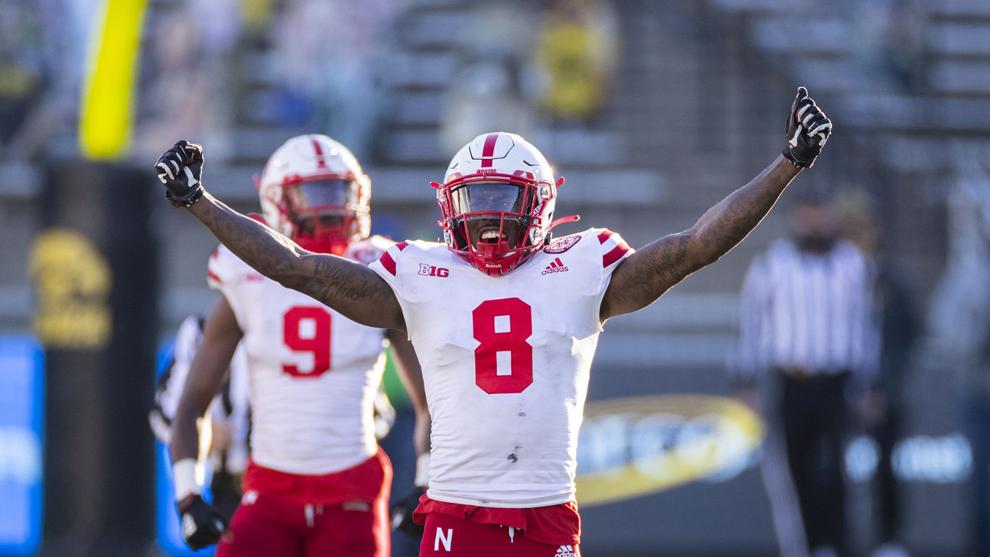 𝙄𝙣𝙨𝙞𝙙𝙚 𝙡𝙞𝙣𝙚𝙗𝙖𝙘𝙠𝙚𝙧 (𝙛𝙧𝙤𝙣𝙩𝙢𝙖𝙣: 𝙇𝙪𝙠𝙚 𝙍𝙚𝙞𝙢𝙚𝙧)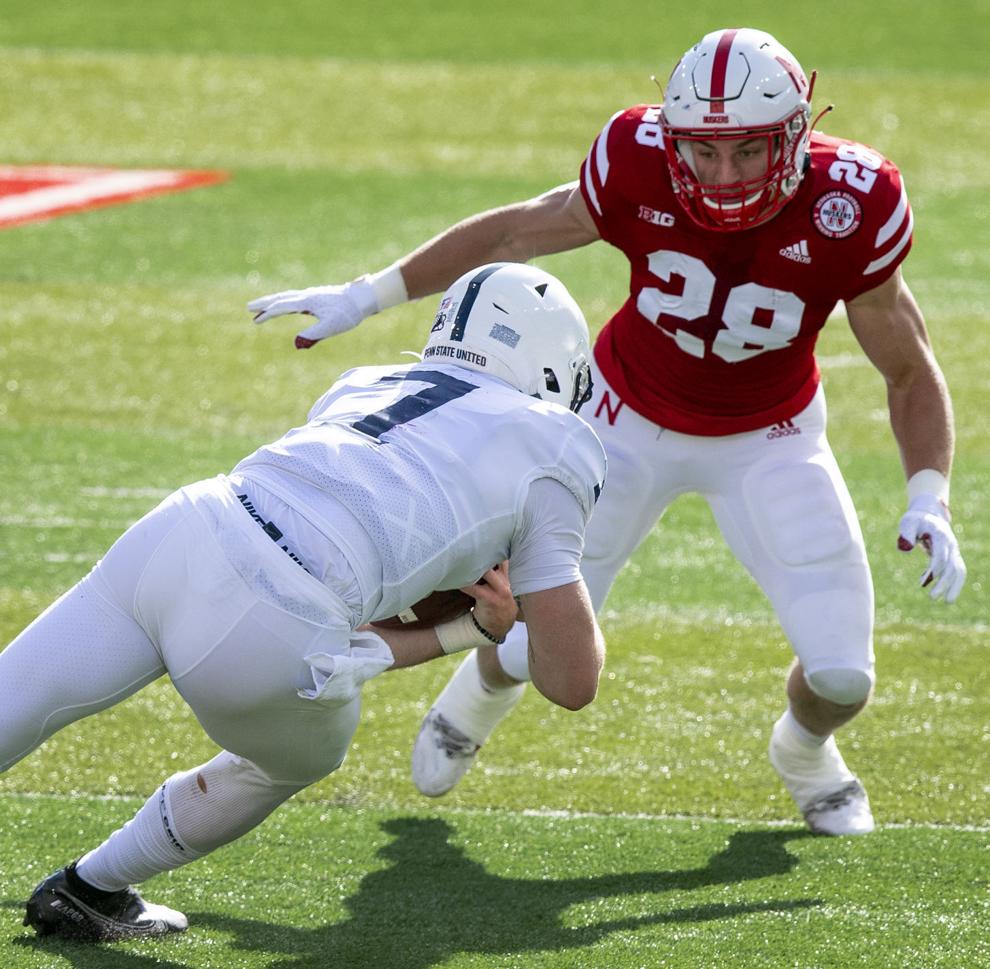 𝙊𝙛𝙛𝙚𝙣𝙨𝙞𝙫𝙚 𝙡𝙞𝙣𝙚 (𝙛𝙧𝙤𝙣𝙩𝙢𝙖𝙣: 𝘾𝙖𝙢𝙚𝙧𝙤𝙣 𝙅𝙪𝙧𝙜𝙚𝙣𝙨)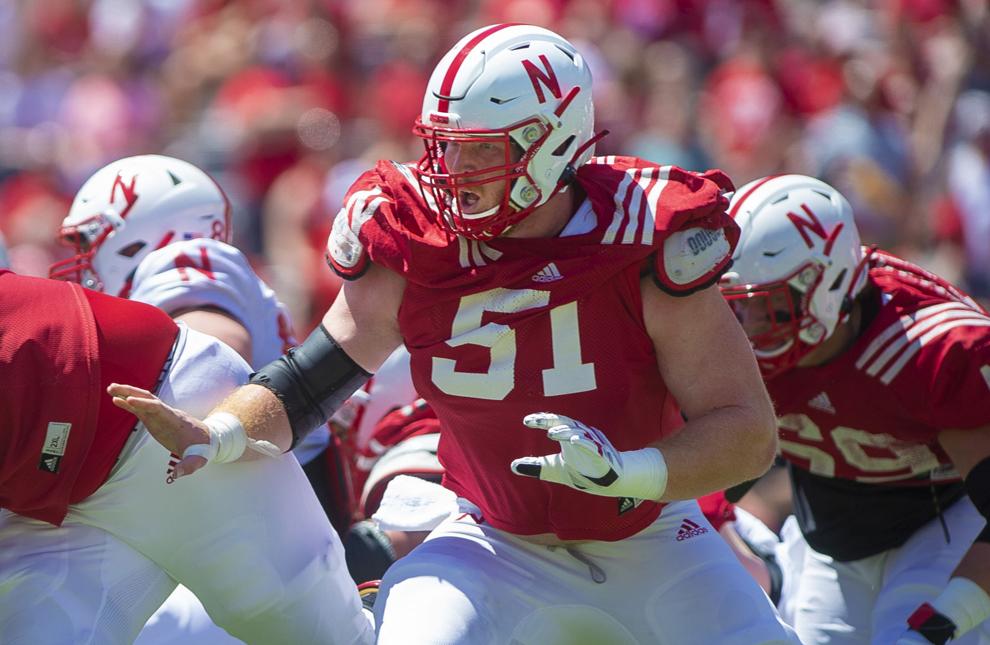 𝙊𝙪𝙩𝙨𝙞𝙙𝙚 𝙡𝙞𝙣𝙚𝙗𝙖𝙘𝙠𝙚𝙧 (𝙛𝙧𝙤𝙣𝙩𝙢𝙖𝙣: 𝙅𝙤𝙅𝙤 𝘿𝙤𝙢𝙖𝙣𝙣)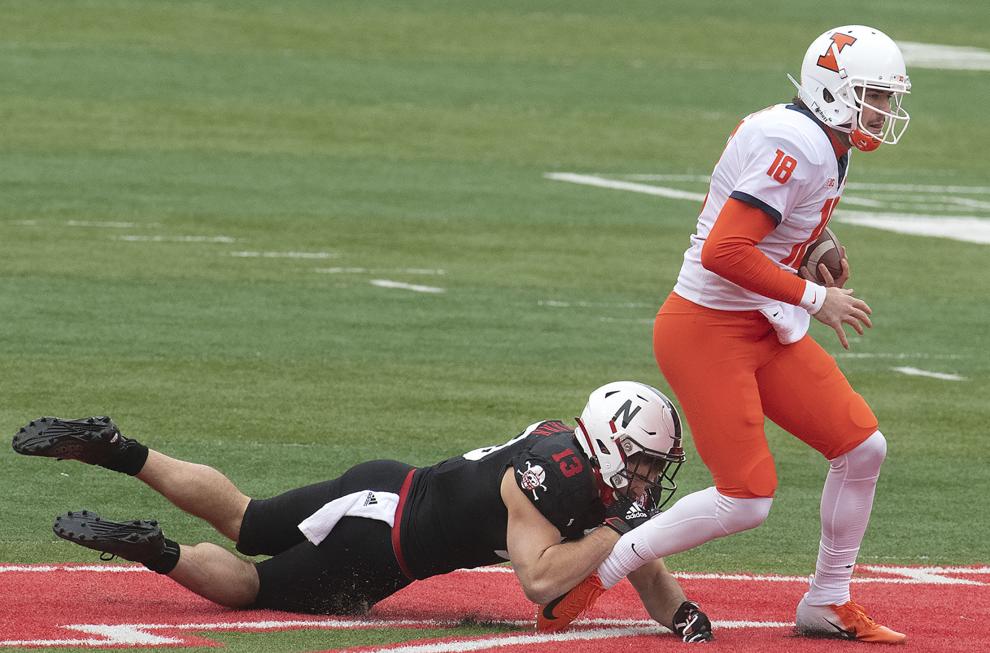 𝙍𝙪𝙣𝙣𝙞𝙣𝙜 𝙗𝙖𝙘𝙠 (𝙛𝙧𝙤𝙣𝙩𝙢𝙖𝙣: 𝙂𝙖𝙗𝙚 𝙀𝙧𝙫𝙞𝙣)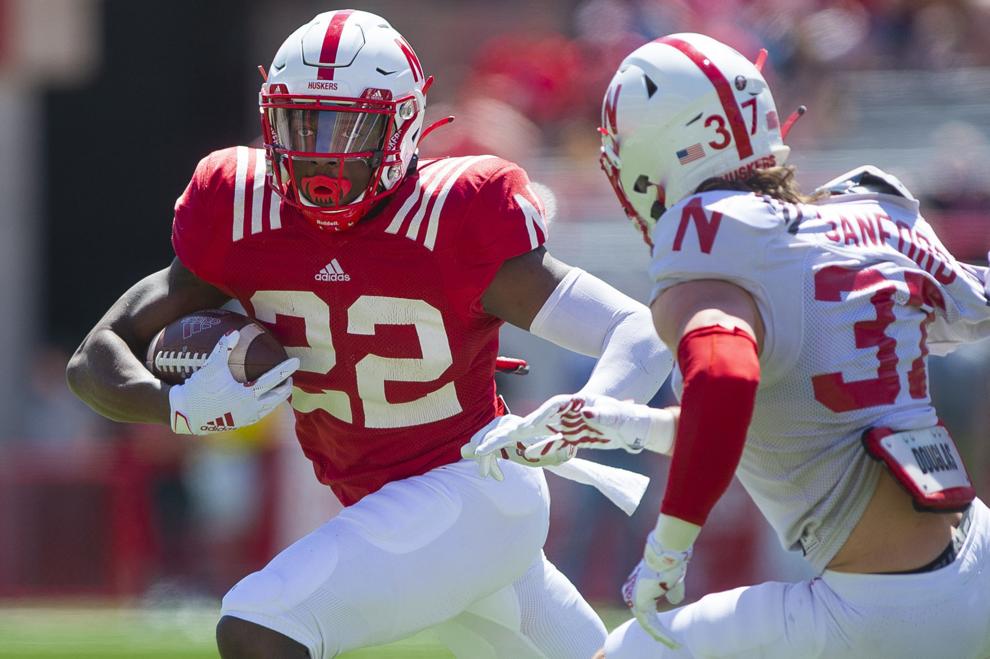 𝙎𝙥𝙚𝙘𝙞𝙖𝙡 𝙩𝙚𝙖𝙢𝙨 (𝙛𝙧𝙤𝙣𝙩𝙢𝙖𝙣: 𝘾𝙤𝙣𝙣𝙤𝙧 𝘾𝙪𝙡𝙥)