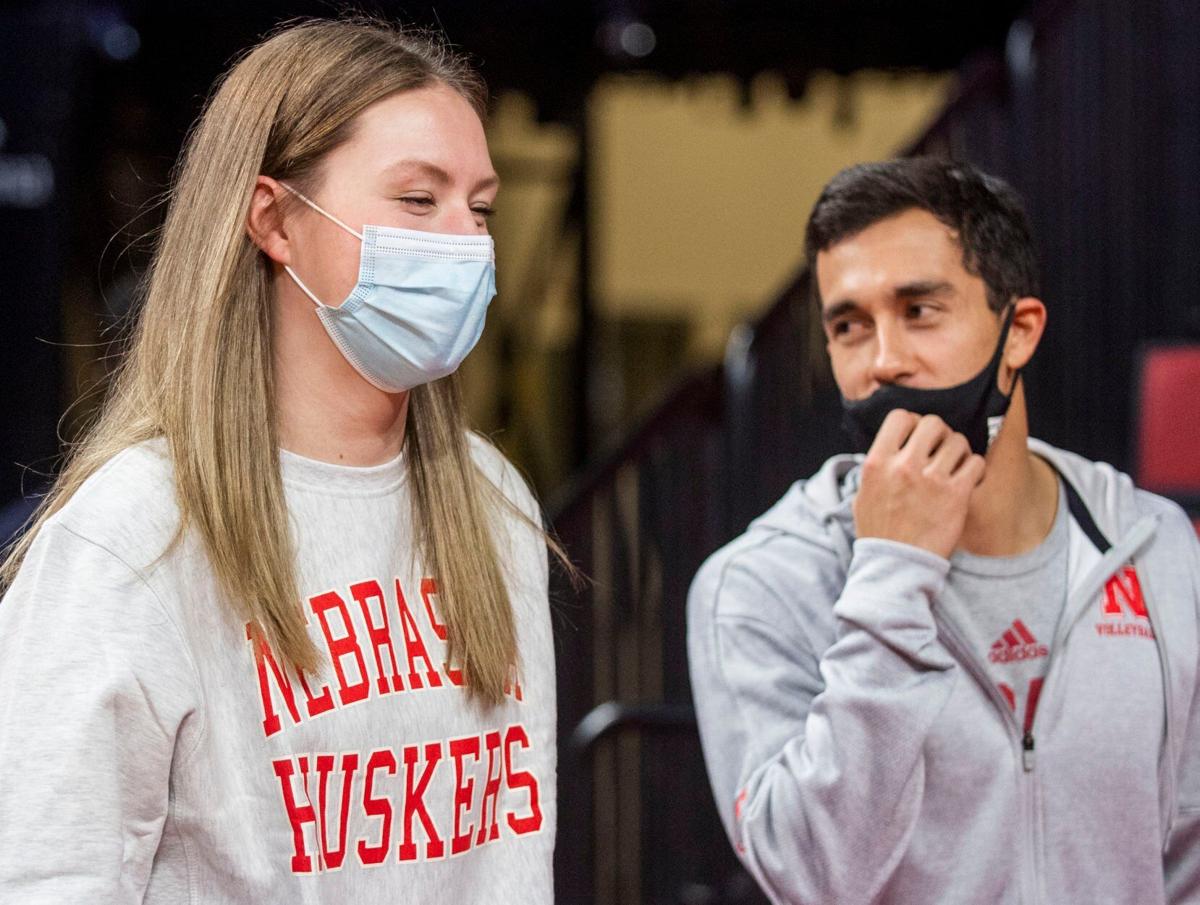 Coaches from Nebraska's women's basketball and volleyball teams made numerous recruiting trips to Utah to visit Maggie Mendelson.
They also went to Mexico to watch Mendelson play for the United States junior national volleyball team.
So when it was time for Mendelson to share her significant news with basketball coach Amy Williams and volleyball coach John Cook, Mendelson decided this time she would be the one getting on an airplane to Lincoln.
Mendelson made a rare in-person commitment to Nebraska on Saturday, and it became official on Monday after she signed her national letter of intent. Mendelson, who is from North Ogden, Utah, will play both volleyball and basketball for the Huskers beginning next fall.
There will have to be some give-and-take between the programs about Mendelson's summer training so as to not overuse her body. Even so, it appears to be a great addition to both programs.
Mendelson has played for the USA youth national team in both sports. In volleyball, she's a middle blocker and the No. 2 recruit nationally. In basketball, she's ESPN's No. 32 prospect.
It will be a few years before we know how good Mendelson is, and that may come at different times in each sport. But Cook and Williams were both thrilled they could team up to get Mendelson, who was set on finding a school that would let her try and play both sports in college.
"I think she's good enough to start for both of us," Cook said. "I've told her we're not recruiting her to come in here and redshirt, or have her sit the bench. We want her because she has a chance to start."
Mendelson made her choice last week, and soon after that was headed to Lincoln. Mendelson had told assistant basketball coach Tom Goehle she was going to commit and wanted his help in making it a surprise for Cook and Williams.
First, she surprised Cook during Nebraska's practice Saturday morning. A few hours later, Williams got the news when Mendelson visited the locker room following Nebraska's win against North Carolina Central.
"She did something really cool (Saturday)," Cook said. "I walked down to practice and here is her and her family standing down there. I'm like, 'Whoa, what are you guys doing here?' She came to commit in person. So that shows you a little bit about her and her family."
Mendelson has rare athleticism for a 16-year-old who stands 6-foot-5.
"Think about it, she's (6-5) and she's an elite basketball player and elite volleyball player," Cook said. "So obviously she's a good athlete. She can move, she has great vision."
Reaching an elite level in both sports — the USA teams are selected through tryouts and not by recruit rankings — shows how competitive Mendelson is, Cook said.
"That's the first thing I told her," he said. "I said, 'I know you're a great athlete and great player, but you are an elite competitor.' And that's what I want you to bring to Nebraska volleyball."
Last summer, when college coaches made a return to in-person recruiting, Cook went to watch Mendelson the first day he could.
"I flew to Salt Lake and was there the very opening morning of a club tournament she was playing in," Cook said. "She's a special talent. She's a multi-sport athlete, which we love here. Awesome family. Her dad is an elementary school teacher. So we talk the same language."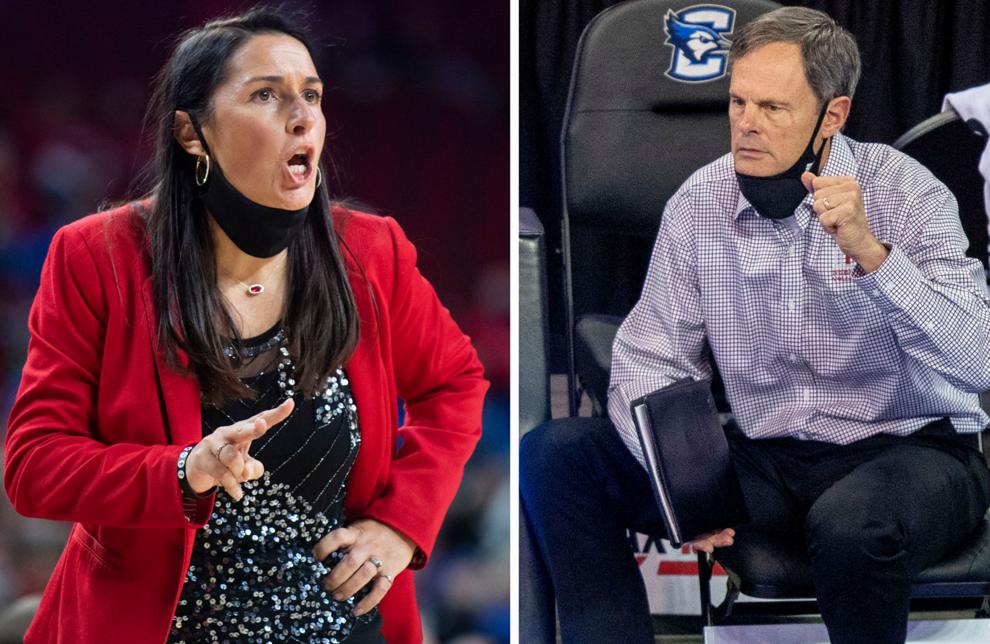 The staffs in the two sports never visited Mendelson at the same time. But they were always sharing what they were doing.
Just a few hours after Nebraska's win against Creighton last Wednesday, Williams was on a plane to visit Mendelson. A few weeks earlier, volleyball assistant coach Jaylen Reyes had been there.
"There was great communication and collaboration," Williams said. "It was a true team effort."
Williams said it was fun to work with the volleyball staff to try and recruit a player who has the potential to make both programs better.
"When this situation came up, and we knew she's a special athlete and a special talent, it was really fun coordinating on both of our ends," Williams said. "We got to know their staff a lot better through this whole process."
This fall, Mendelson made the decision to reclassify from the 2023 recruiting class to 2022 and completed the process to be able to graduate from high school one full year early. Once at Nebraska, that may allow her to have more flexibility in college if she decides she wants to redshirt in one sport for one season and focus on only one sport that year.