OMAHA — The Texas volleyball team knew the crowd at CHI Health Center Omaha wouldn't be on its side during an NCAA Tournament match against Nebraska on Monday, but the Longhorns didn't mind much.
After all, it was one of the only times Texas had played in front of a crowd all season due to COVID-19 attendance restrictions. Texas star outside hitter Logan Eggleston said the team talked before the match about having to create its own energy, and the Longhorns did just that. A dominant third-set win for Texas took away some of the Nebraska's crowd advantage, and when Nebraska surged on a 7-0 run in set four, Texas didn't panic.
Instead, the Longhorns strung a couple blocks and aces together to take a 15-14 lead and prevented the crowd from being a major factor by leading the remainder of the fourth set. Texas won the match in four sets to advance to the Final Four. The announced attendance was 4,154.
"Being in this gym it felt like it was a home-court advantage for them, but I feel like we definitely switched the table and made it feel like a home-court advantage for us with just the way we were playing," Eggleston said.
COVID-19 challenges to the finish: Nebraska coach John Cook is proud of how the players handled the COVID-19 season. They handled it better than their coach, Cook has said on a few occasions.
Nebraska had its first home match, against Northwestern, canceled just a few hours before the match was set to begin.
The mental challenges caused by playing during a pandemic were still there on Monday, when Nebraska had a few false-positive COVID-19 test results hours before its match.
"They've done a tremendous job since fall," Cook said. "Just like this morning we had four positive antigen tests, so we have four people that have to go get PCR tests. … We haven't had one positive antigen test the entire year and all of a sudden we get four today. Well, what do you think that does when you get go locked in a room and you're sitting in there for an hour? Just stuff like that. There was a point this morning we're not even sure if we're going to play, or are we going to get canceled? And I know Texas had a positive, as well.
"It's mind games, and they've done a really good job of handling it."
Fields shows up: Texas right-side hitter Skylar Fields is playing her best at the right time of the season.
Eggleston may be Texas' top attacker with more than 400 kills this season, but Fields has been just important to the Longhorns' postseason success. Fields equaled Eggleston with a team-high 18 kills on Monday, and while much of her production came against an undersized blocker in Nebraska setter Nicklin Hames, even putting Jazz Sweet against her couldn't slow down Fields.
"We did a pretty nice job on Eggleston, but Skylar Fields we had no answer for," Cook said.
Fields may have started her NCAA Tournament run with only five kills in a win over Wright State, but she set a new career high with 21 kills in Texas' win against Penn State on Sunday. Fields hit .500 in that win and followed it up with a match-best .630 hitting performance against the Huskers as just one of her 27 swings ended in an attack error.
Combined with Eggleston, Asjia O'Neal and Brionne Butler, that's a lot of offensive firepower for teams to contend with.
"I'm so proud of Skylar; she's really picked it up these in these last few games because we've really needed her," Eggleston said. "We're just such a balanced team right now it's hard to know who to go for."
Ice those knees: Texas coach Jerritt Elliott wishes his team could have rested up before facing Nebraska.
The Longhorns defeated Penn State 3-1 in the regional semifinals on Sunday evening and had less than 24 hours to recover before playing Nebraska on Monday afternoon.
While other sports, such as men's and women's basketball, teams have a day of rest built between the Sweet 16 and Elite Eight, the NCAA volleyball tournament provides no such luxury, even during a normal season.
"I think our coaches association needs to get with the NCAA," Elliott said. "This level of play at the Sweet 16 and Elite Eight has really changed over the last five or six years, and we need a day in between because this is really challenging and it's the most important match of the season almost besides the national championship match."
Cook has also spoken in favor of having a day between the Sweet 16 and Elite Eight.
Photos: Texas knocks off Nebraska in Elite Eight
Nebraska vs. Texas, 4.19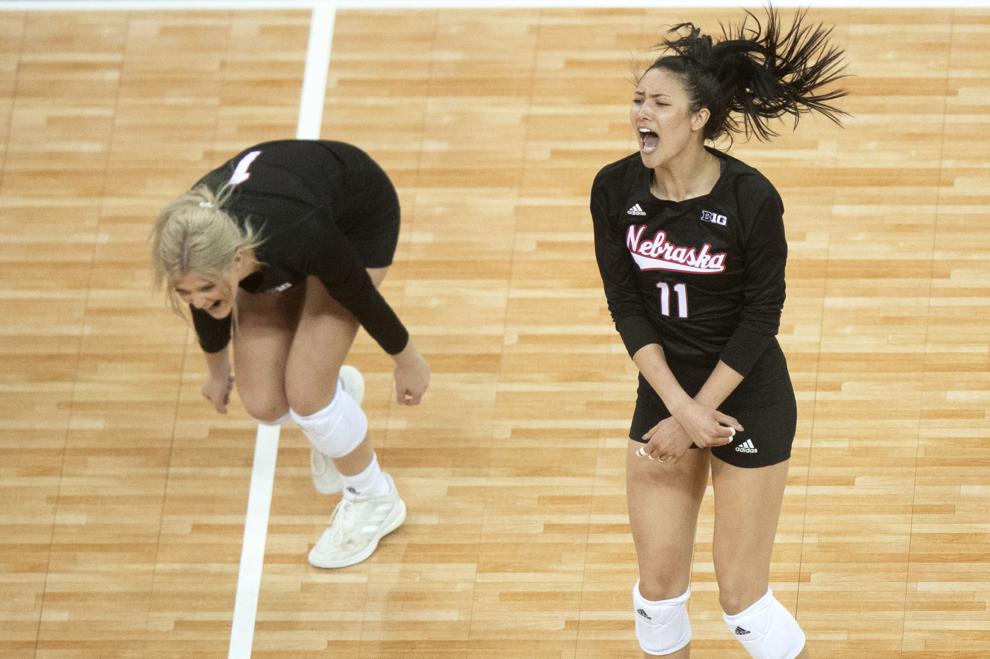 Nebraska vs. Texas, 4.19
Nebraska vs. Texas, 4.19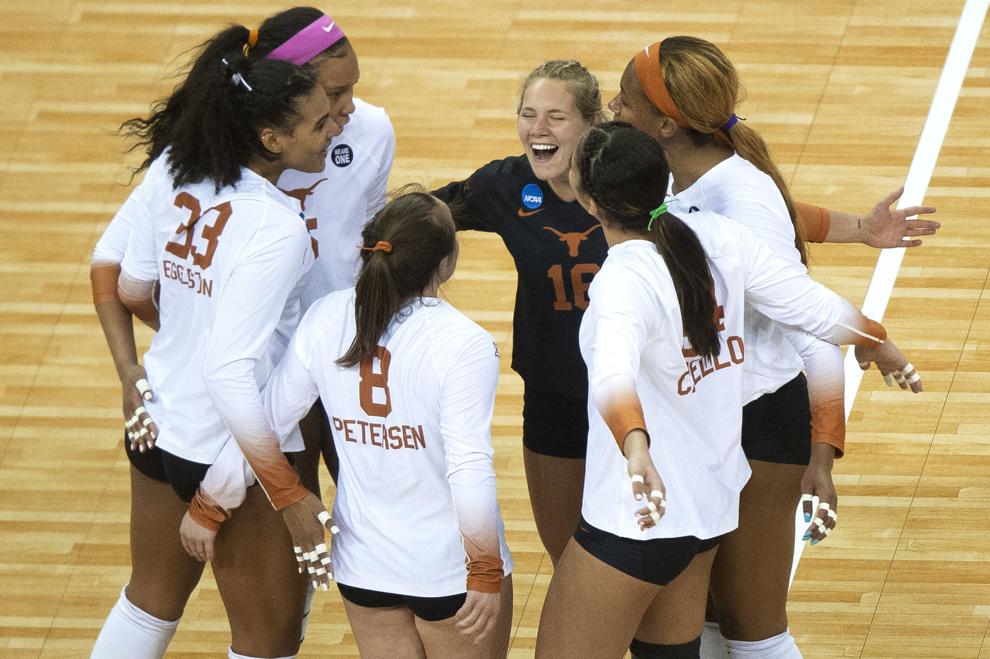 Nebraska vs. Texas, 4.19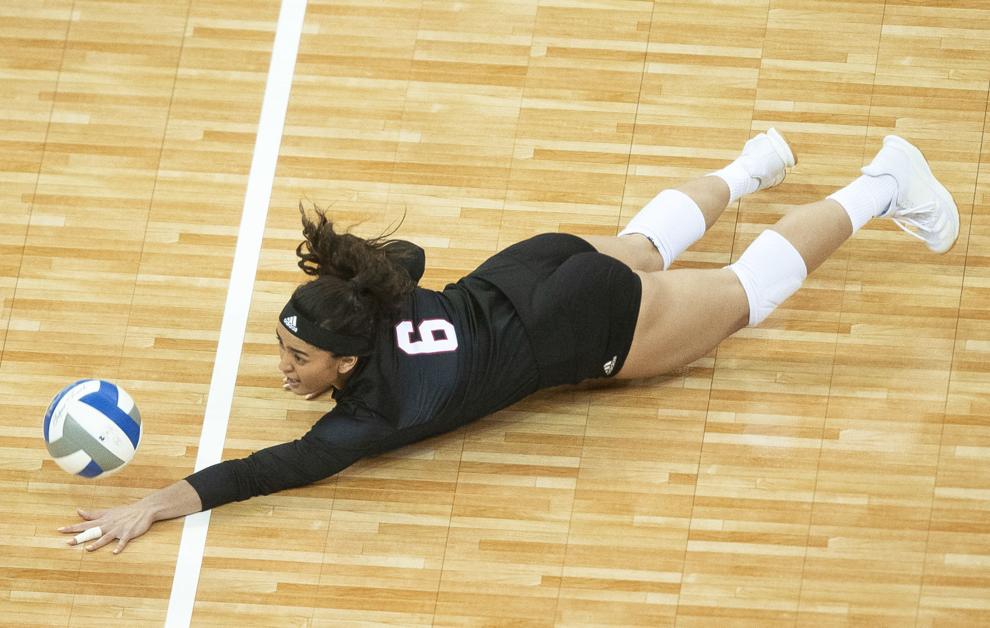 Nebraska vs. Texas, 4.19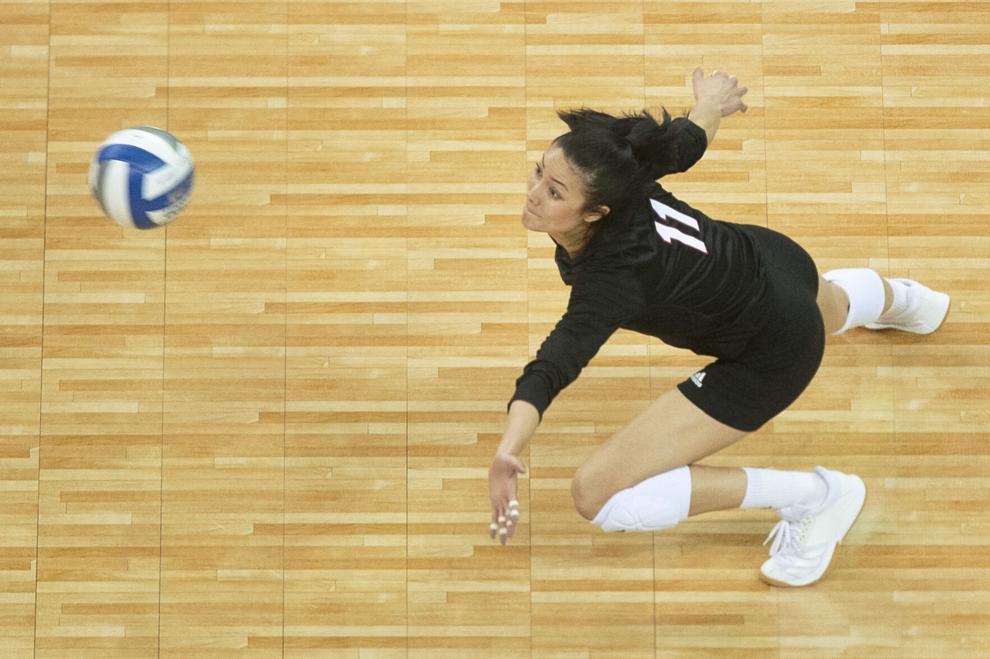 Nebraska vs. Texas, 4.19
Nebraska vs. Texas, 4.19
Nebraska vs. Texas, 4.19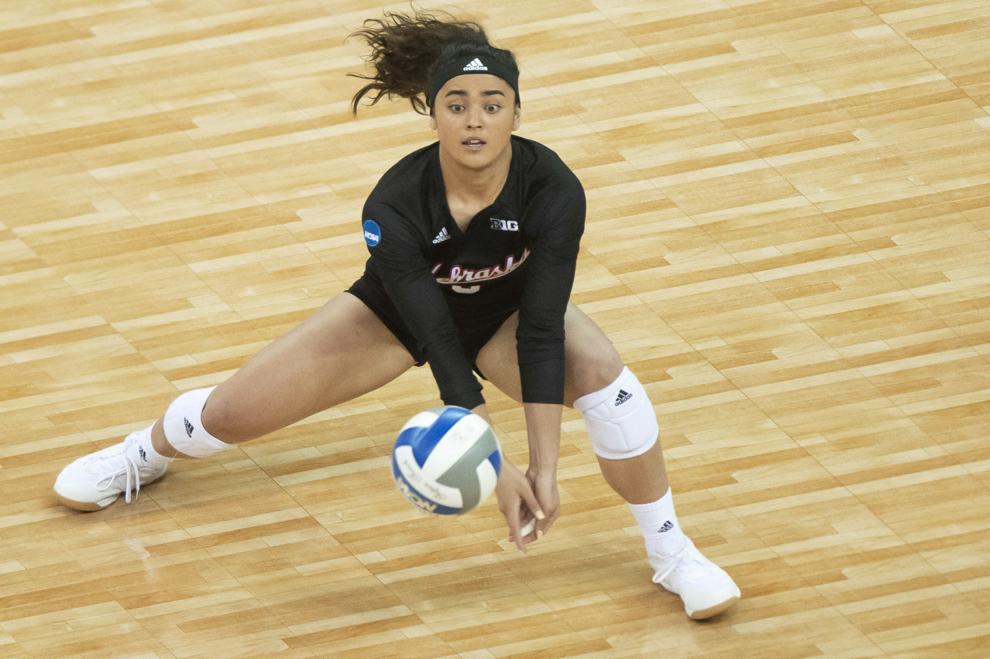 Nebraska vs. Texas, 4.19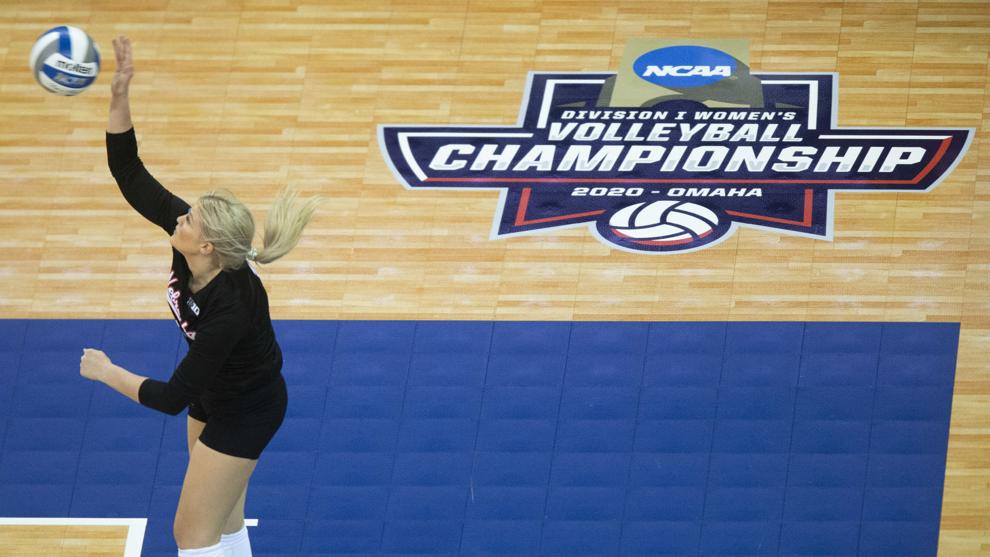 Nebraska vs. Texas, 4.19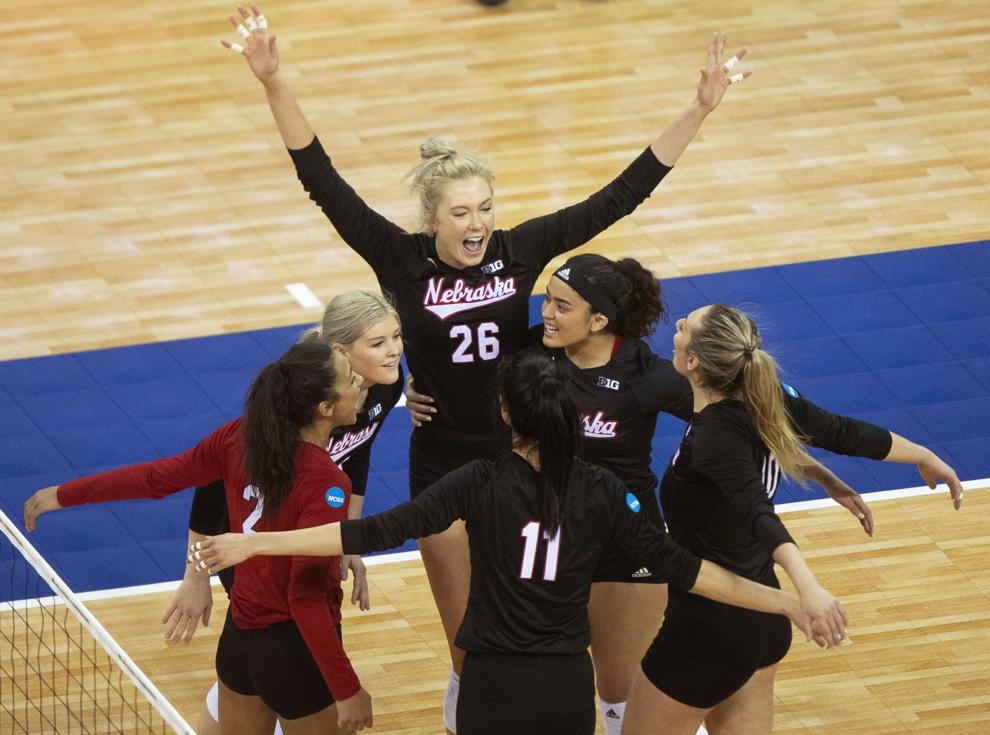 Nebraska vs. Texas, 4.19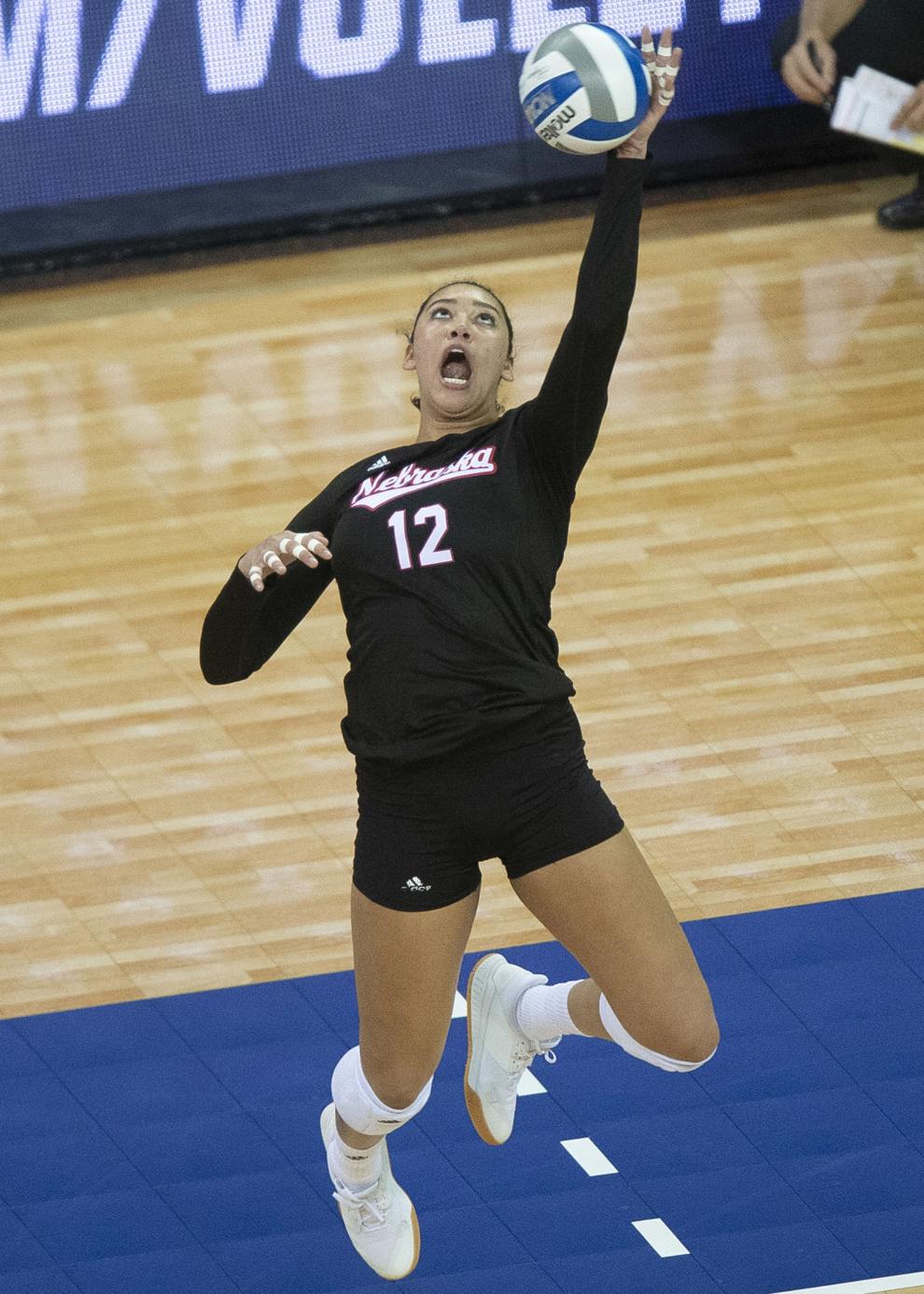 Nebraska vs. Texas, 4.19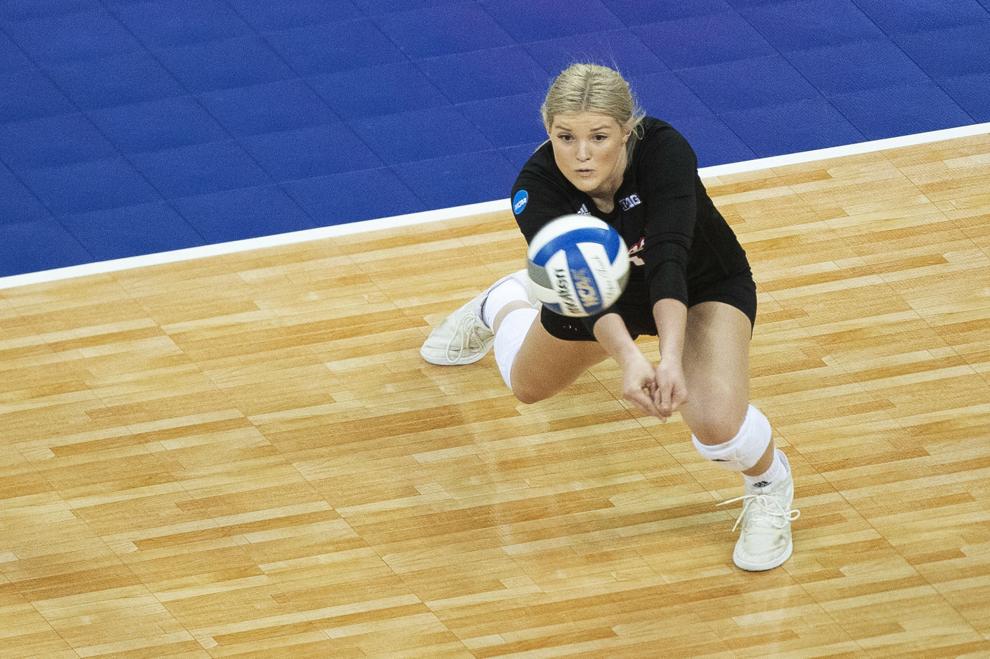 Nebraska vs. Texas, 4.19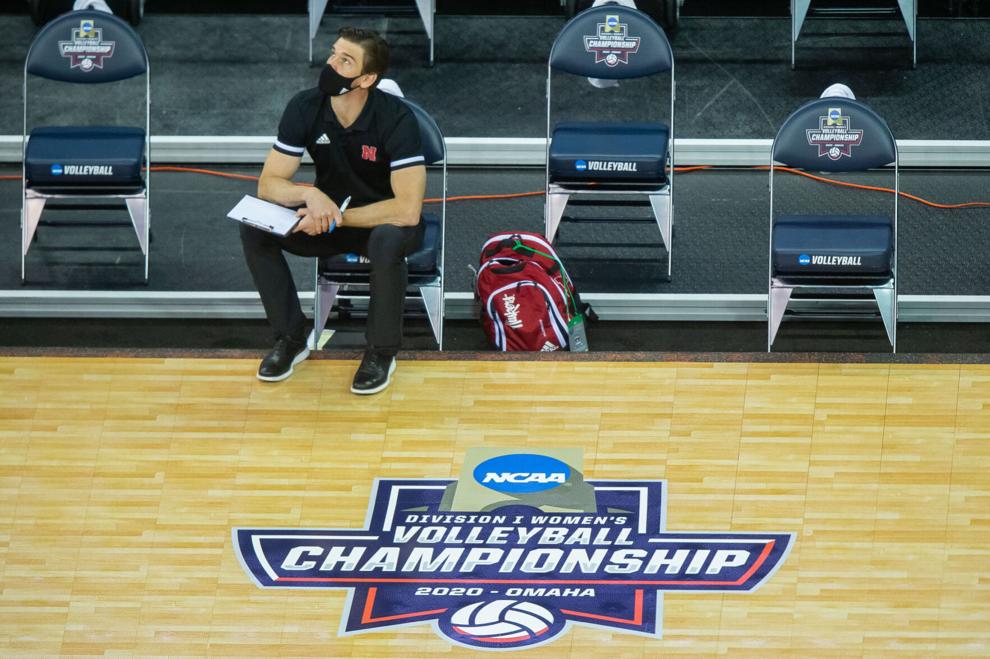 Nebraska vs. Texas, 4.19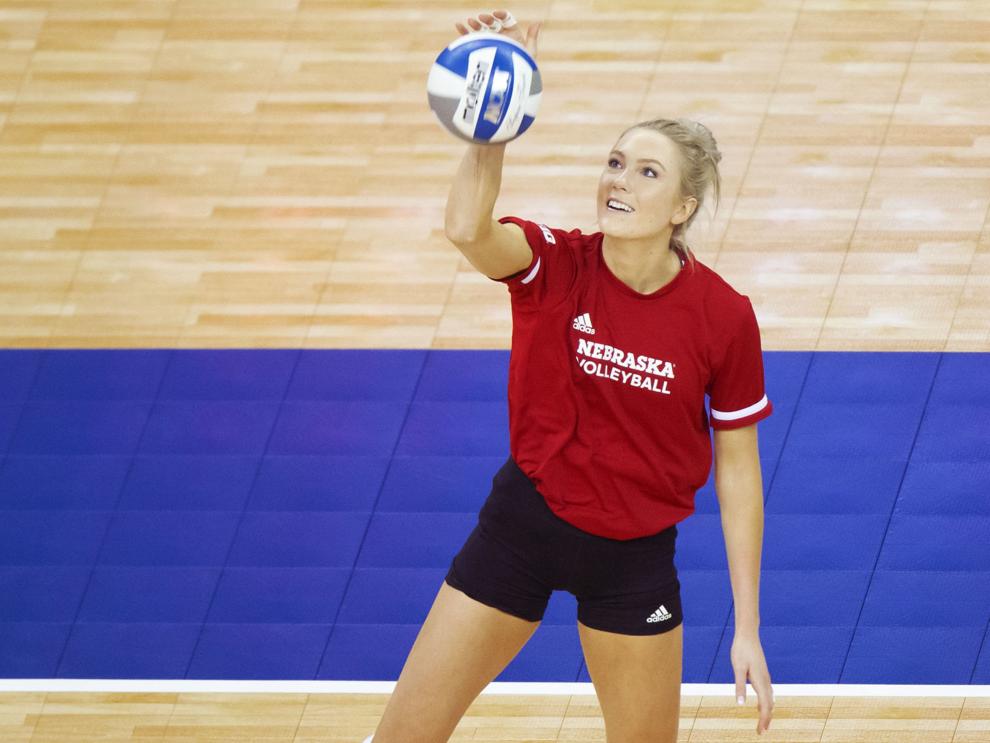 Nebraska vs. Texas, 4.19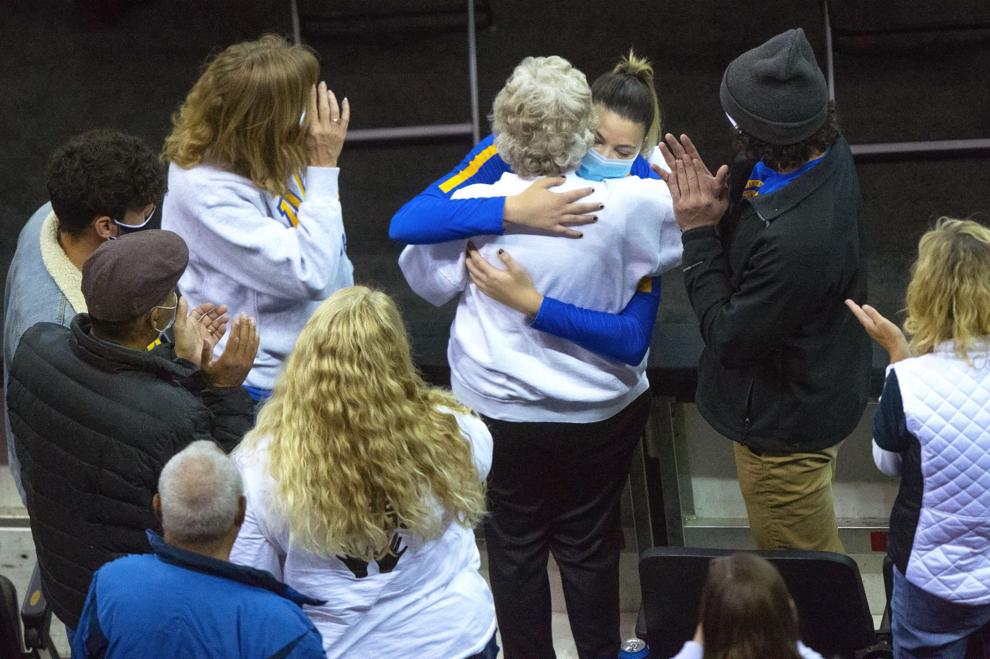 Nebraska vs. Texas, 4.19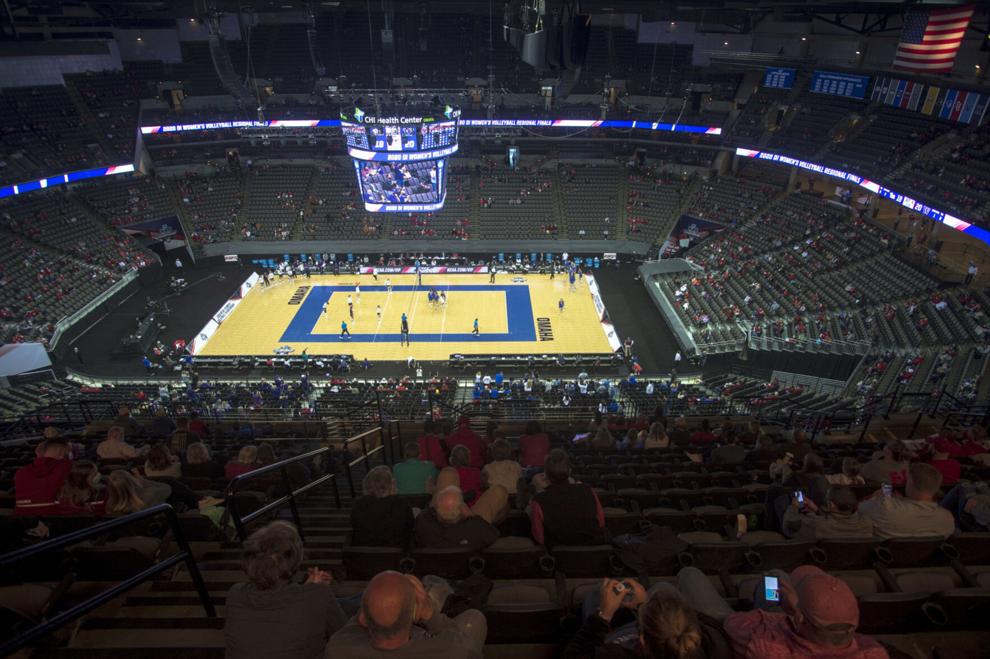 Nebraska vs. Texas, 4.19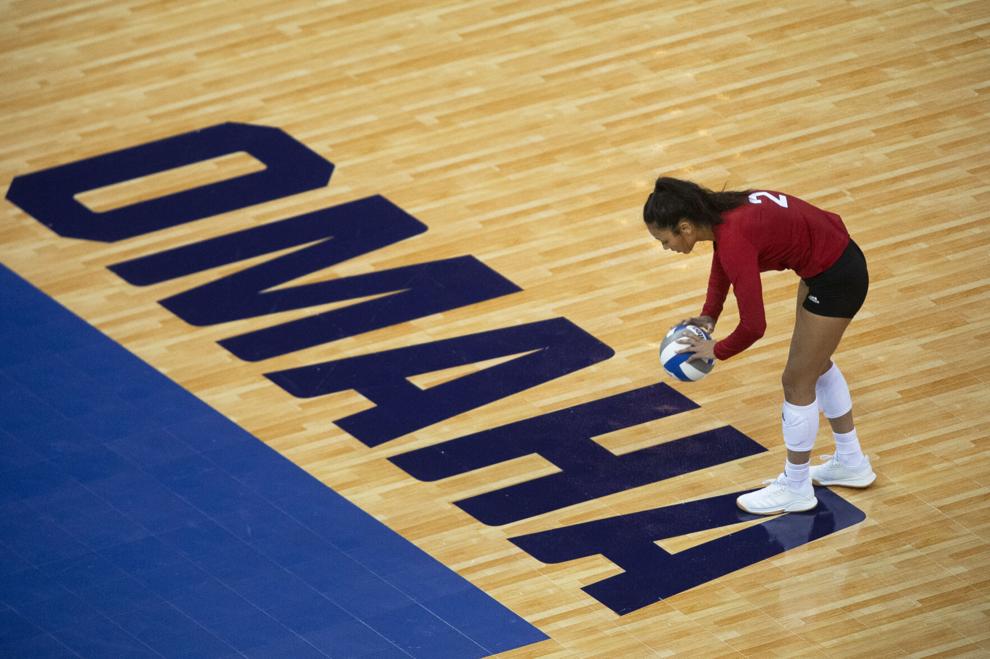 Nebraska vs. Texas, 4.19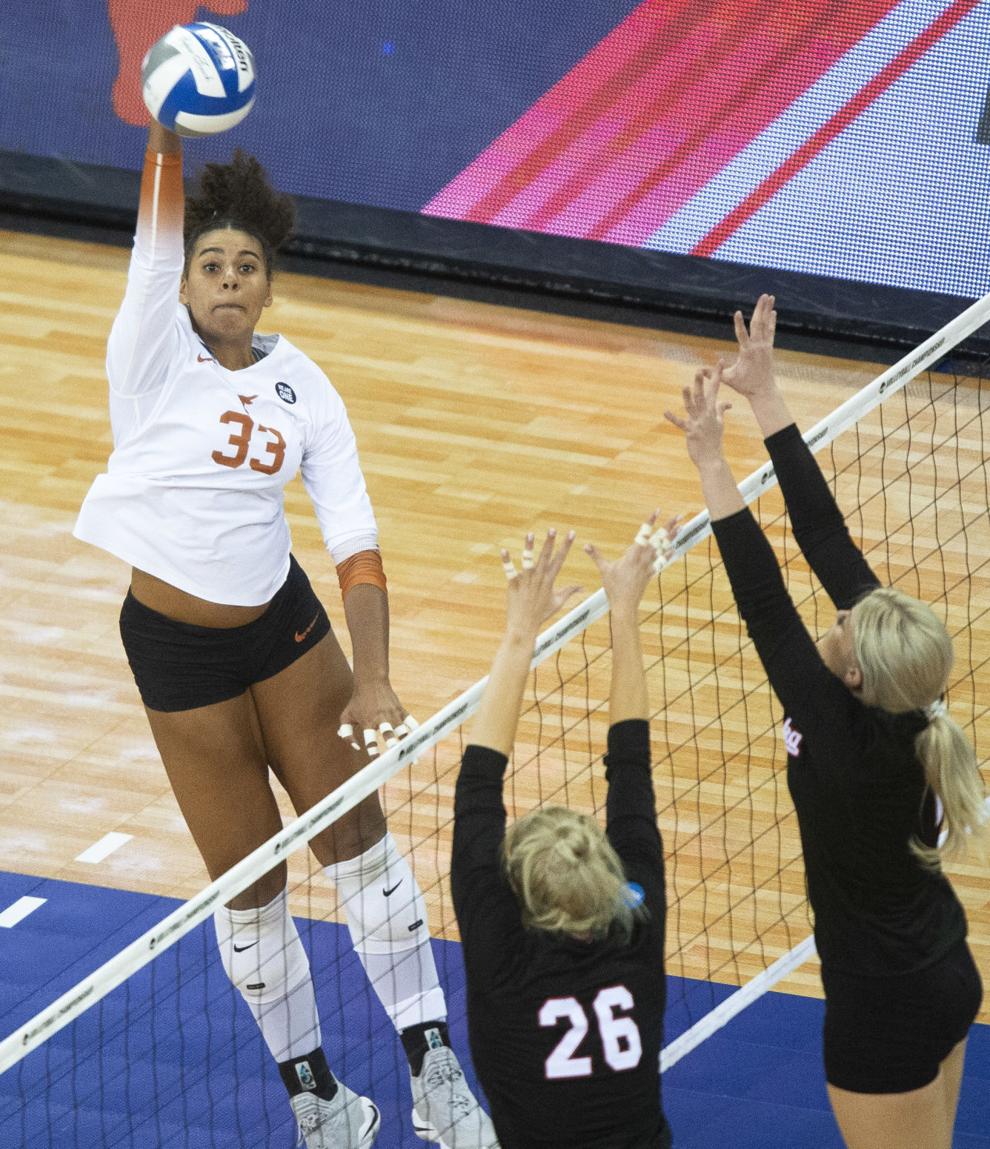 Nebraska vs. Texas, 4.19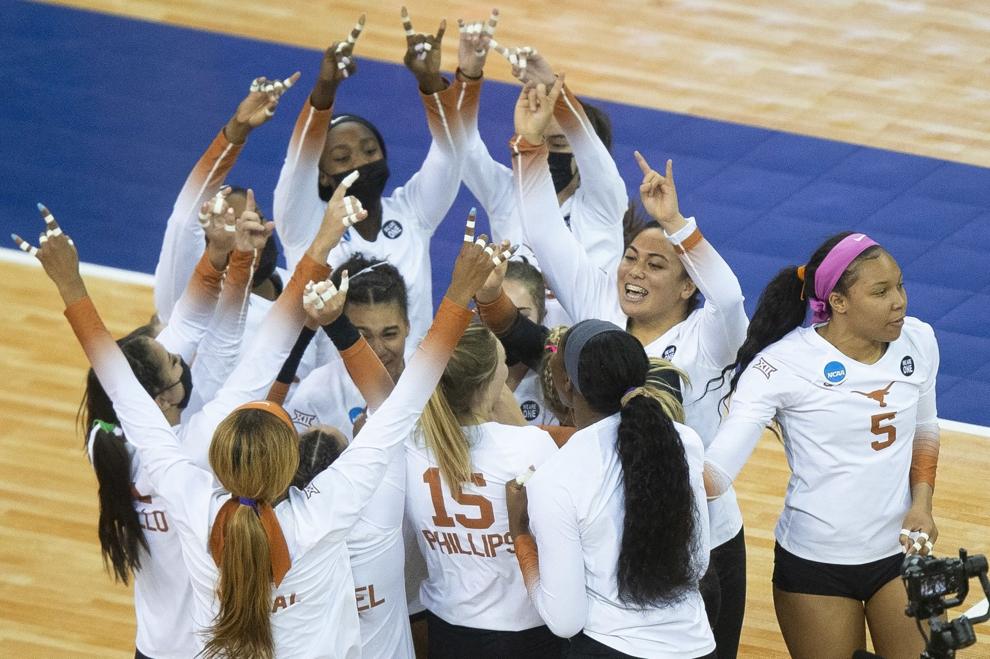 Nebraska vs. Texas, 4.19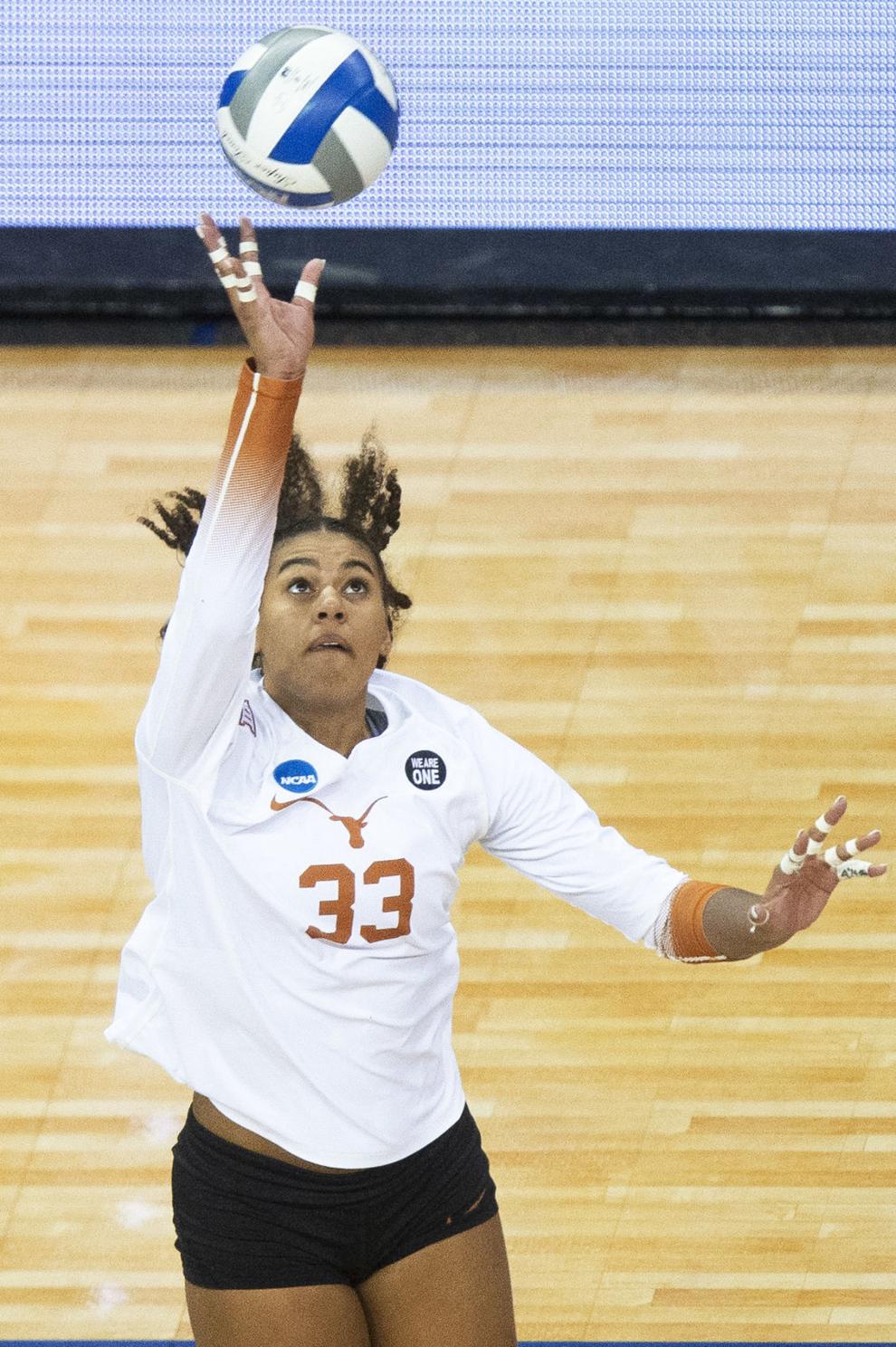 Nebraska vs. Texas, 4.19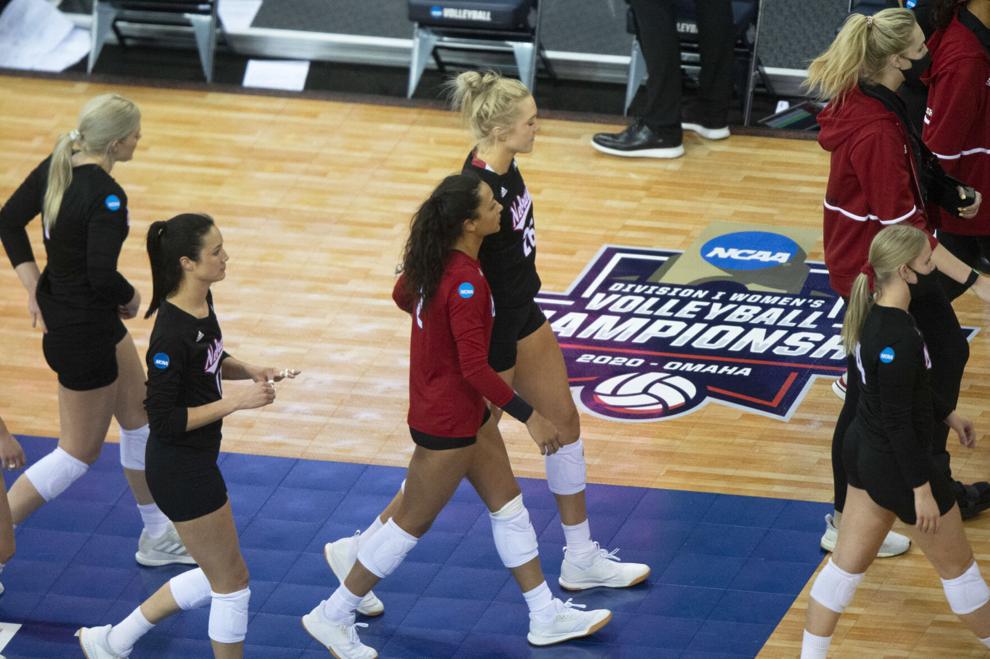 Nebraska vs. Texas, 4.19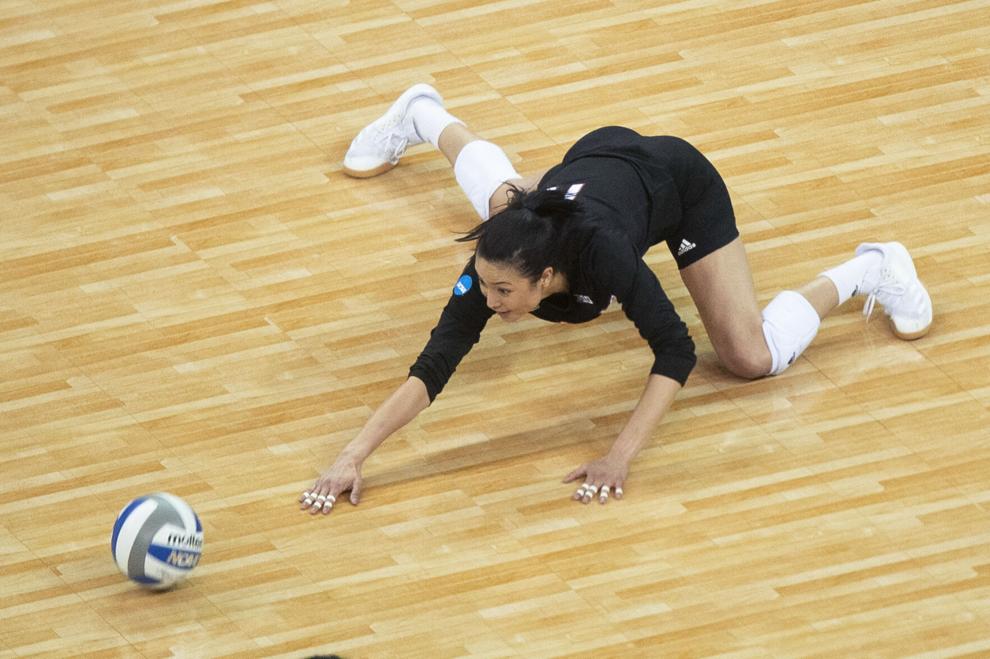 Nebraska vs. Texas, 4.19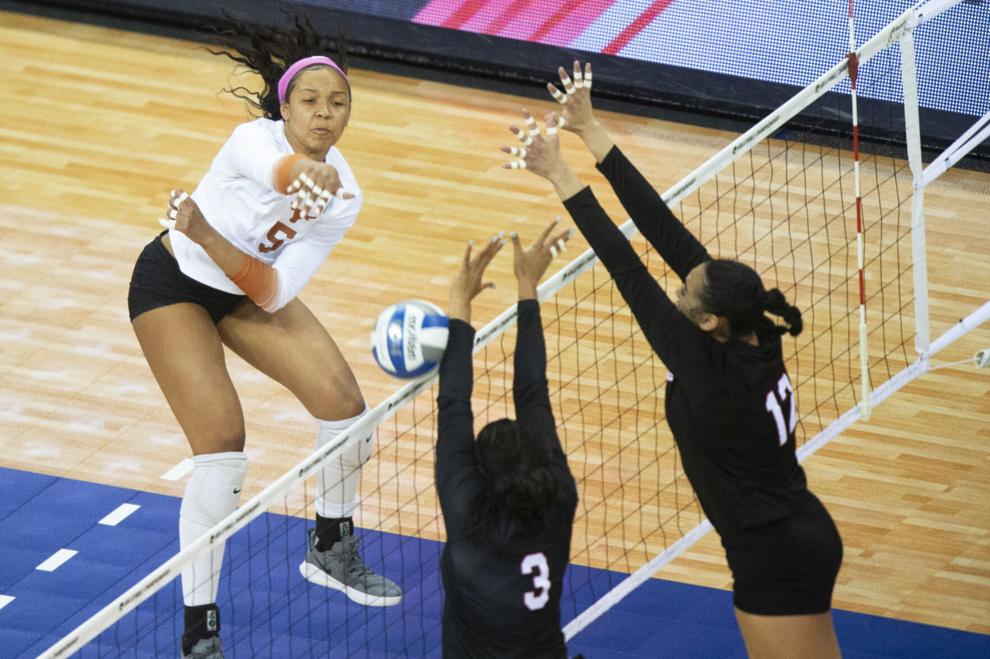 Nebraska vs. Texas, 4.19