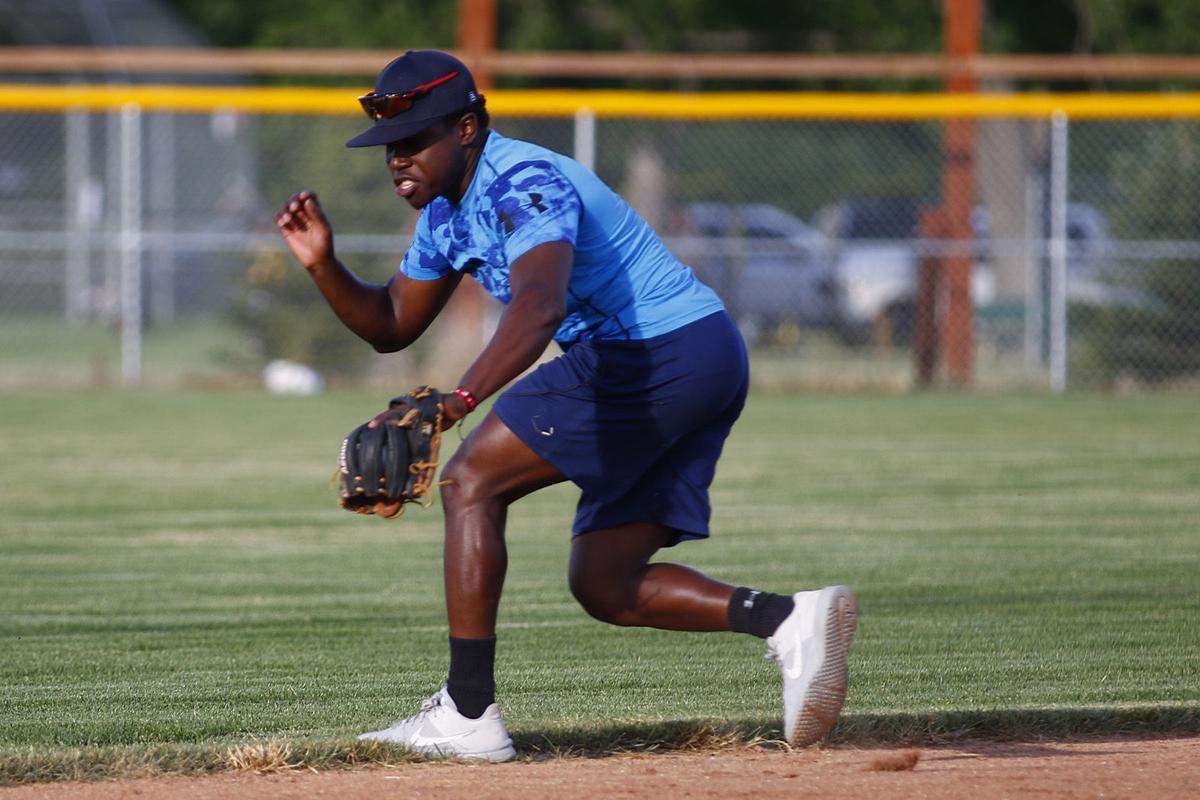 Gov. Pete Ricketts recently announced a change in the directed health measures that could have a direct impact on the Western Nebraska Pioneers.
The new measures go into effect on June 22 and would let the Pioneers fill the stadium at 75% of capacity. The Pioneers open up on June 26 with a home game.
"I'm still trying to figure out what that means for us," Pioneers owner Chuck Heeman said. "I don't think it will affect us much. The only seating area we're really concerned about is our reserved seating."
Heeman said general admission seating won't be a big issue for the Pioneers.
"General admission is easy," he said. "We can spread people out. We've got the new lawn seating area and the new Coca-Cola Frontier Area. That gives us a lot of room to work with."
Heeman is seeking guidance from the Panhandle Public Health District on the reserved seating area.
"I'm waiting on an answer on what is the right way to go," he said. "Moving the groups from six to eight doesn't help us much, but I'm trying to see if that is now our requirement, or if it is a suggestion. Like our teams in North Dakota, it's not a guideline at all. So, I'm trying to see if that's the same here. I haven't gotten clarification on it yet."
Whatever the solution is, Heeman said the most important thing is fan safety.
"I'm going to do whatever is the safest way to go," he said. "We haven't printed our season tickets, yet, because of that. I want to find out what is the right way to go."
Heeman said the new set of health measures could make on impact on the party decks.
"I saw that bars are allowed one hundred percent occupancy," he said. "I'm guessing we're OK to increase the capacity of the party decks. I don't want to guess on it though, I don't like guessing. I want clarification."
The plan from the beginning was to add more seating areas for fans to help increase the occupancy of Oregon Trail Park Stadium. Heeman said that is still the plan.
"I think we just keep it permanently if people like it," he said. "People have been asking for a grass berm since we started. If that works out and people like it, why not keep it?"
The new seating areas will cost $5 for admission. Fans would be allowed to bring a lawn chair or blanket to sit on during the game.
"Some of the higher-level minor league teams have grass berms, this is exactly the same principle," he said. "We will leave the fence out there until we get our silver sponsor signs. If you sit on the rise up there behind the scoreboard, the fence isn't even in the way."
Be the first to know
Get local news delivered to your inbox!