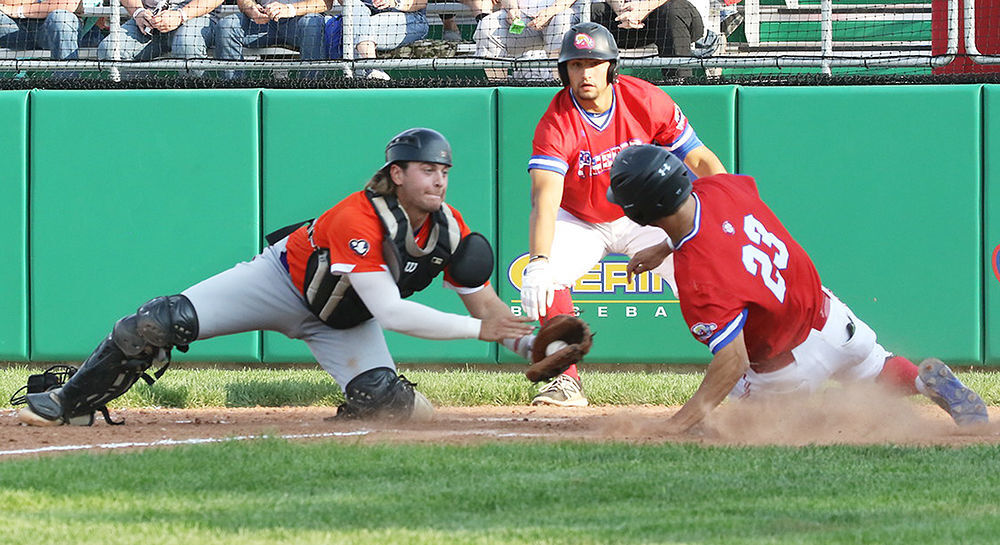 GERING —The Expedition League's Western Nebraska Pioneers today announced the release of the team's 2020 revised regular season schedule.
The schedule has been updated to reflect six participating EL teams, with four teams sitting out the 2020 season due to COVID-19 related facility and local health issues. The 2020 season will begin Friday,June 26 at home against the Pierre Trappers and the home season will conclude Sunday, August 16 as the Pioneers host their Clark Division rival Fremont Moo.
The season spans 52 games, 26 at home, in 55 days.
"Our goal was to give fans and players the best experience possible," Pioneers owner Chuck Heeman said. "It's a lot of games in a short time, for sure, and we feel our players will get a very good season of baseball in, where so many other leagues have been forced to shut down completely. We'll see great baseball and have a tremendous fan experience in the time we have together this summer."
All Pioneers home games will start at 6:35 p.m. except for Sunday home games, which start at 4:35 p.m.
Gates open an hour before game time for all games. The Pioneers will post COVID-19 related seating and stadium guidelines on the team's website, www.wnpioneers.com, as these guidelines are updated and confirmed through the Panhandle Unified Command and the City of Gering.
"At least for the first few dates, our seating plan will most definitely be unique," Heeman said. "We are working now on a plan to make sure our fans are safe in the ballpark and those who have season tickets are able to attend games within the guidelines we will adhere to. We've worked very closely with the City of Gering and Unified Command on a facility plan and we look forward to having fun at the ballpark very soon."
The complete revised 2020 Western Nebraska Pioneers schedule is as follows: The Pioneers also announced that reserved seat season tickets are nearly sold out for the
2020 season for the third season in a row. The team will offer General Admission season tickets as well as General Admission weekend season tickets. Ticket packages and party deck dates are available for booking through the Pioneers office at 308-633-BALL.
"As so many of us know, this has been a very unusual few months, not only for the Pioneers but for small business owners all over the world," Heeman said. "As a league, our season was completely in doubt until just a few days ago – we couldn't be sure who was going to be able to safely host our great fans. We're blessed that the Pioneers are one of those who can bring the fan and player experience to western Nebraska and eastern Wyoming this summer.
"We look forward to having our players and interns in town and on the field for the June 26 home opener and we thank our fans so much for their patience and support through these unprecedented times."
Be the first to know
Get local news delivered to your inbox!