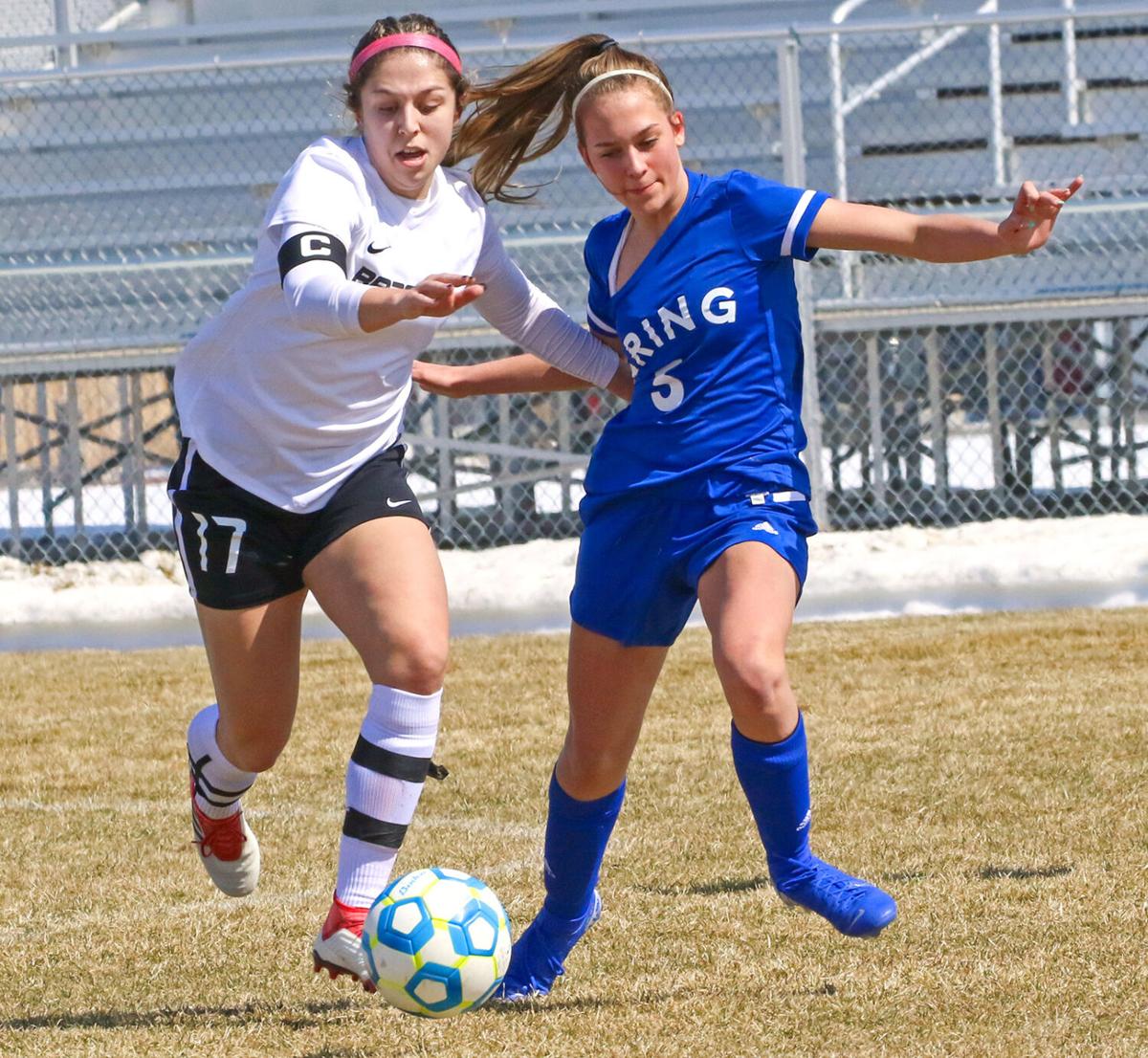 Emma Foote set the Scottsbluff High School single season scoring record in the Bearcats 8-2 win over Holdrege in the Class B-8 Subdistrict tournament on Monday, in Scottsbluff.
Foote scored four times to help propel her team to the subdistrict championship match. It took 21:33 for Foote to score her first goal, but Foote scored three in quick succession to give her team the 6-0 lead.
Foote scored at the 34:30 mark, and added two more within seconds of each other. Her second goal came at 3:37.56 and she added a third at 3:39.07.
Scottsbluff coach Chad Larson said it was neat to have a front-row seat to Foote's great season.
"That was pretty cool. We kind of knew she was close. We took a peek at the record books and saw that she was only three away. She needed four, and shhe got all four today. We were really happy for her," Larson said. "Her freshman year, she was kind of banged up. Now, she's really just put together a solid senior season, I think, in all of her sports. I's just kind of all clicking at the right time so I mean we're glad she's on our team."
Larson said he got a great effort out of his team in the win.
"They played pretty well," he said. "I, mean, it took them you know a few minutes to kind of, you know, figure out what was going on, but after that they played well."
The Bearcats now face Lexington on Tuesday at 4 p.m. for the subdistrict title. Scottsbluff downed Lexington 3-1 at the beginning of the season. Larson said he is expecting another close contest.
"One thing about Lexington is pride themselves on being pretty physical, beating you to the ball and just kind of grinding you down. They can flip a few goals in here and there, before you know it they could be up on you like three to four goals. It's definitely going to be a physical game and I mean our girls are really looking forward to the match. I know that like to play us, too, so it should be a really good game."
Larson said three things will have to go his team's way to pick up the win against Lexington.
"I think honestly, like just being first to the ball. Just playing smart and just moving the ball around the park. I think if we take care of those three things, good things can happen for us," he said.
The Scottsbluff boys downed Holdrege 10-0 to advance to take on Lexington, who moved past Gering 10-0.