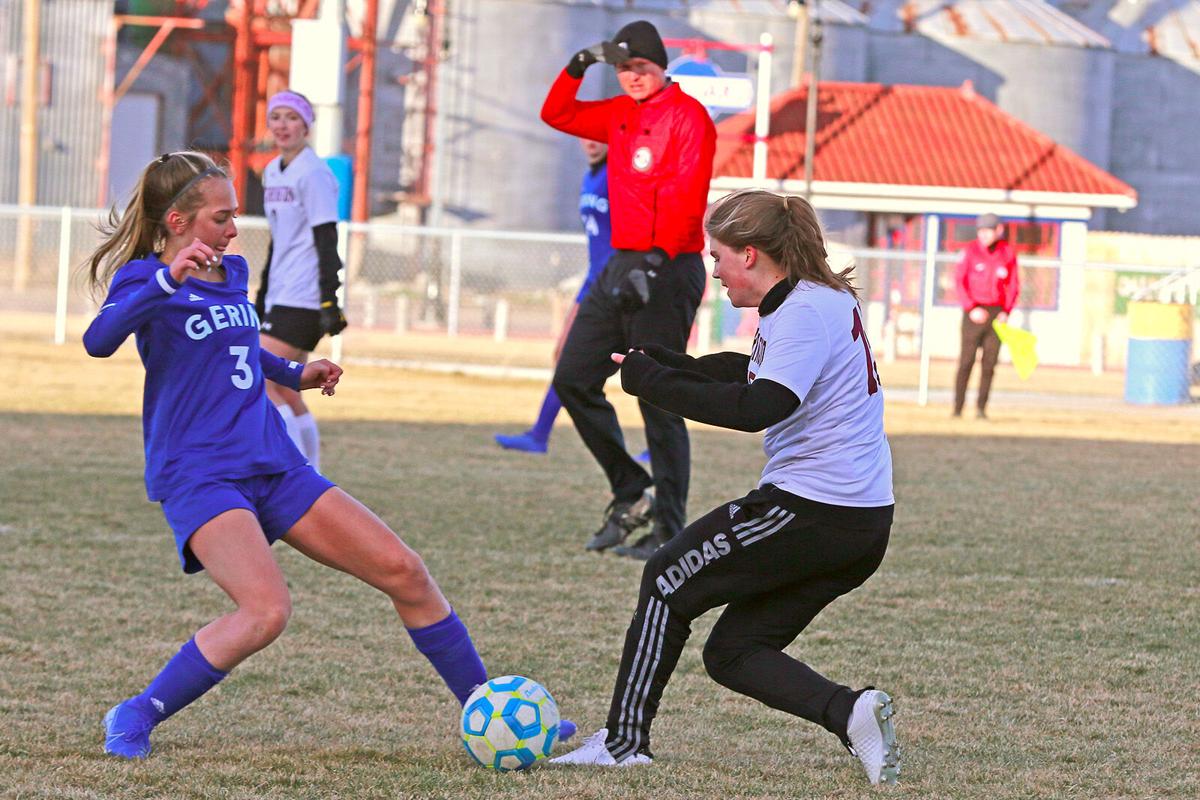 The Torrington girls scored a goal in each half to earn a 2-0 win over Gering on Tuesday at Gering's Memorial Field.
The Trailblazers scored their first goal 12 minutes and 60 seconds in the first half to take the 1-0 lead.
It would take Torrington almost 47 minutes to score again.
Torrington coach Dave Cummings said the win was a long time coming.
"These girls had not been on the field really for two years," he said. "To come over here and get to play again after not getting to do anything last year, to find a way to win (was a good feeling). These seniors, especially, have been working hard. We're very proud that they could do that."
Cummings said his team still has things to work on.
"we have a lot to work on. We're a young team and we have a big long season ahead of us, still. Getting that first win is important," he said.
Gering had several opportunities to score in the second half, but couldn't find the back of the net. Most of those shots on goal were by Brylee Dean.
Gering coach Natalie Prokop said she was happy with the way her team performed in the later stages of the game.
Prokop said her team didn't get off to its best start in the first half.
"In the first half, we struggled on just finding (scoring opportunities)," she said "We have a lot of work ahead of us,"
Prokop, though, said her team played better in the second.
"In the second half, we had more shots on goal," she said. "We switched some of the players around just to see how things would look and I liked what I saw. I liked what we saw, we closed the gaps.
Prokop said she hopes that her team will start finding the back of the goal as the season progresses
"I am hoping that the goals will start being finished," she said. "The girls are right there where they need to be. They're starting to take the shots that we're asking them to take. They've got it, we just have to finish."
Torrington is back in action on Thursday, April 1 when the travel to Douglas, Wyoming.
Gering will next take on Lexington at home on Thursday, April 8.
---