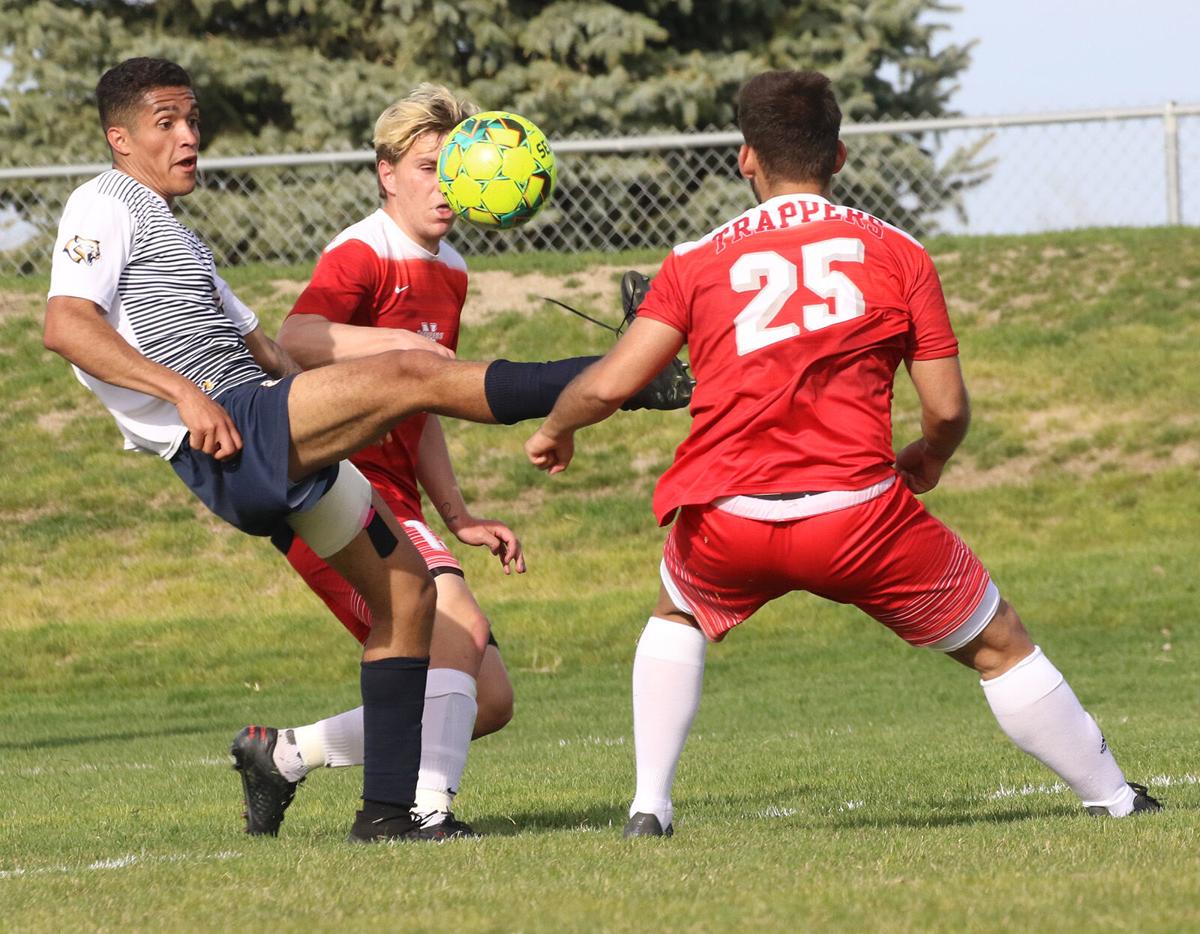 The Western Nebraska Community College men's soccer team gave up two early goals and then came back and played strong the rest of the way before surrendering a 3-2 defeat to Northwest College Friday afternoon at Landers Soccer Complex.
Northwest scored two goals in the first six minutes of the match, both by Haruki Yamazaki for a quick 2-0 lead. After that, the Cougar defense played strong the rest of the way.
WNCC defensive player Jerry Escamilla of Scottsbluff said they played OK but they can't give up early goals.
"We started off pretty slow," he said. "We picked it up and came back but then we couldn't finish out the game."
Those two early goals were the difference in the contest, too.
"[Putting those two goals behind us] really got the momentum on our side," Escamilla said. "Once we got that, we were ready to go for the win but we just quite couldn't finish it out."
After Northwest's two goals, WNCC sliced the lead in half when Luiz Martinez scored as he chipped the ball in for a pretty easy goal with 12:26 left in the half. The game stayed that way until halftime.
WNCC kept playing strong in the second half, tying the match at 2-2 just 13 minutes into the half when Washington Junior fed Saugat Rai with a pass and Rai planted the ball into the back of the net to tie things.
The two squads kept going back and forth and it seemed that the two teams might have an overtime contest. But Northwest had different ideas as Tumekie Blackwood scored to put the Trappers up 3-2 with 17:50 to play.
The shots were too few for both teams Northwest finished with 10 shots while WNCC had two. Northwest also had nine corner kicks while WNCC had just one.
WNCC goal keeper Imanal Munoz had seven saves in net.
WNCC will be back in action Sunday when they host Trinidad State Junior College at 3 p.m. following the women's game. WNCC will then wrap up the regular season when they host Casper College on Friday.
The Cougars were slated to play Laramie County Community College on Wednesday, but game was canceled as was the May 11 game with Northeastern Junior College. The women will still play Northeastern Junior College on May 11.
Escamilla said the key against Trinidad is not starting slow.
"We have to start quick," he said. "We can't let simple goals like that at the beginning happen. We just have to keep moving forward."