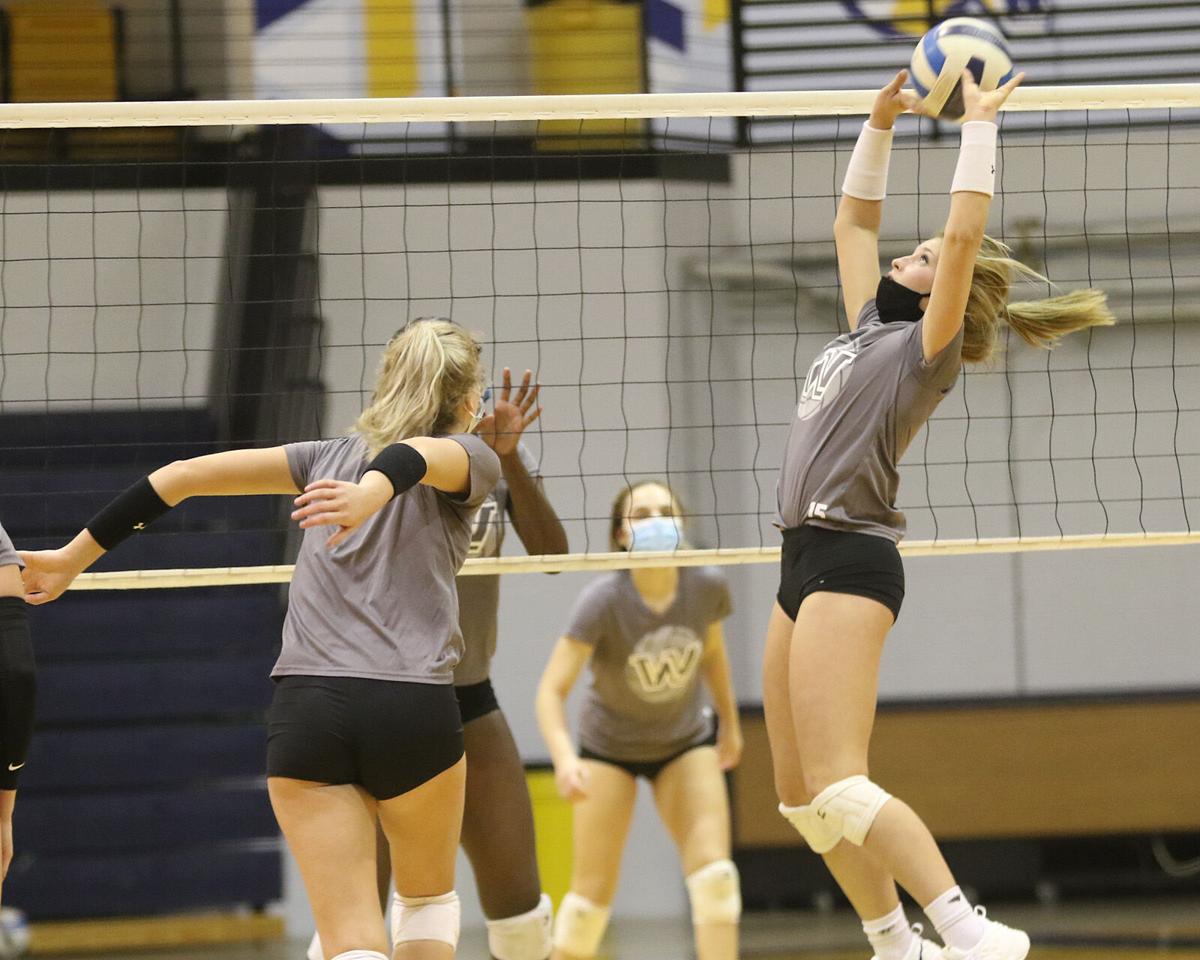 The Western Nebraska Community College captured its 21st Region IX title on Friday and Monday, the Cougars learned their fate for the April 15-17 NJCAA national tournament in West Plains, Missouri, when the pairings were released.
WNCC, 26-5, earned the 9th seed and will face the 8th-seeded Blinn College (24-2) on Thursday, April 15 at 12:30 p.m. MST. The winner will then advance to the quarterfinals Thursday night and face the winner of No. 1 Miami Dade College (23-0) and No. 16 Lawson State College (15-6). The losers of the two matches will face each other on Friday.
WNCC head coach Binny Canales said Blinn will be a good match with a legendary head coach in Terry Gamble, who used to coach at Iowa Western Community College from 2005-2008.
"Blinn is historically really good," Canales said. "They have always down well and they have great coaching. They have Hall of Fame coaching. We are expecting a really tough match. We have to be on our best. He is a great coach and had a great career."
The rest of the seeding is also interesting. Region IX other national tournament team, Northeastern Junior College (20-8) received the 10th seed and will face No. 7 Tyler Junior College (11-4). On NJC's side of the bracket for a second-round game will be No. 2 Odessa College (24-2) against No. 15 Yavapai College (12-5).
The bottom half of WNCC's side of the bracket will pit No. 4 Utah State Eastern (23-5) against No. 13 Missouri State West Plains (17-5) and No. 5 Iowa Western Community College 22-3) against No. 12 Wallace State-Hanceville (34-0).
NJC's bottom side of the bracket pits No. 3 Snow College (23-2) against No. 14 Barton Community College (25-4) and No. 6 Florida Southwestern State (20-6) against No. 11 Navarro College (20-6).
Navarro and Utah State Eastern earned at-large bids into the tournament.
The tournament runs through Saturday, April 17 with the championship slated for 6 p.m. The other place contests will take place before hand. Once a team loses once, they cannot come back to earn a national championship. The most they can get is third place as the lowest as ninth for the winner of the consolation bracket.
This will be the fourth meeting between WNCC and Blinn with Blinn holding a 2-1 advantage. WNCC beat the Buccaneers at the 2010 national tournament in West Plains 25-22, 25-21, 25-21. Blinn defeated the Cougars on Oct. 4, 2014, 25-21, 25-15, 25-13, and also beat the Cougars in five sets on Oct. 4, 2013, 23-25, 14-25, 25-15, 25-23, 15-11. That 2010 win against Blinn was the first-round of nationals and that was the year WNCC won the national title.
WNCC's opponent, Blinn College, lost just twice all season. The Buccaneers suffered their first loss of the season on March 8 when they were swept by Navarro College 25-18, 28-26, 25-23. Blinn then lost in the first championship match in their regional tournament to Tyler Junior College 23-25, 29-27, 25-20, 26-24. Blinn earned the automatic qualifying mark with a five-set win over Navarro 19-25, 25-17, 21-25, 25-18, 15-7.
WNCC has dropped just five matches this season and two were to national tournament teams Utah State Eastern and Iowa Western Community College. WNCC also holds a victory over Utah State Eastern and has defeated NJC twice as well as Division II national tournament team North Platte Community College twice.
Canales said are just going to go and play, take care of what they need to and see how far they can go because in this season, anyone is beatable.
"We are going to go and play hard, have a good time, and enjoy it," he said. "We are going to do our best. Right now, anybody can beat anybody. Whoever is one and who is not. We just want to have a good experience and continue to grow as a team."