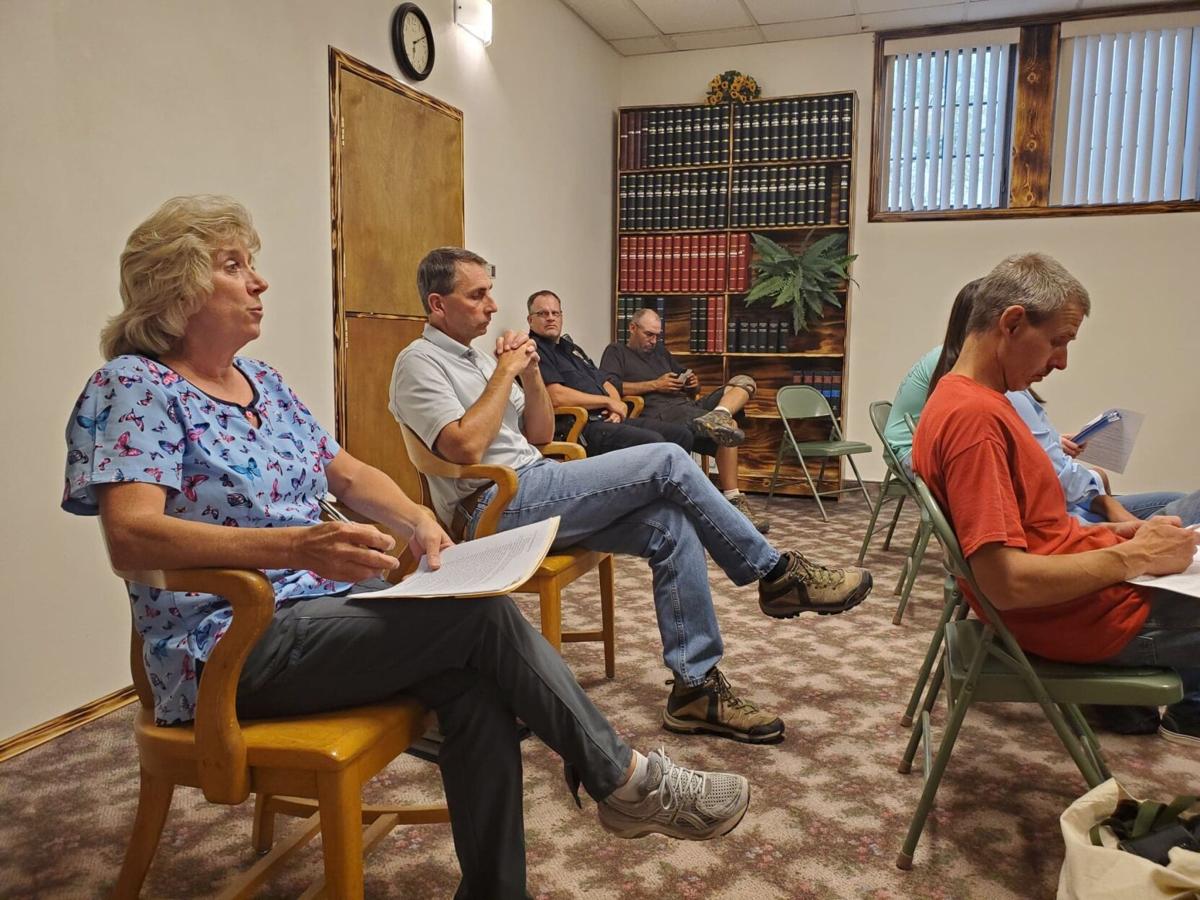 The Village of Hemingford Board of Trustees met for their monthly meeting on Tuesday evening at the Village Office. There were three Trustees present as Chairman John Annen and Deb Planansky were both absent.
There was an emergency item added to the agenda by Hemingford Volunteer Fire Department Chief Shad Bryner. Bryner needed to discuss with the board that they discovered that the emergency siren on the southern end of town was not working.
"We set off the emergency sirens on Sunday and I was informed Sunday night that the south siren didn't go off," Bryner said.
He reached out to Hemingford Utilities Department Supervisor Kyle Huss to do some testing.
"We replaced fuses and as soon as we set it off again they blew again," Bryner added.
Huss stated that Village Electrician Josh Beck climbed up and found some wires that he thought had arched so he fixed those and replaced the fuses again.
"We tried again and again all three fuses blew," said Huss. "So now we're leaning towards the motor. For a motor and starter they are about $900 or close to $1,000 for both."
Vice Chairman Richard Wacker asked how much a whole unit would be to which Huss responded about $10,000.
Bryner proposed that they look into updating the whole system. He mentioned that there might be funds available through emergency management.
"Right now our coverage of town is okay," he said with hesitation. "But right now over by the park and the fairgrounds you can barely hear it even with both sirens; might be good to have another siren on that end of town."
"It's very soft at my house," noted Trustee Lynda Novotny.
Bryner, Shad and Village Administrator Barb Straub will all work towards finding out more information on possible available funding or grants.
Village Street Superintendent Jeff Wolfe with MC Schaff and Associates proposed the One-Year Definite Street Improvement and the Six-Year Tentative Street Improvement Program to the board.
The board accepted his proposal, the resolution is available at the Village Office.
He then discussed the final payment to KL Wood for the 2019-2020 Street Project.
"We have finalized the project and reviewed all quantities with the contractor and came up with the final pay estimate of $108,450.35," Wolfe said.
"That would final out this project, with that being said I talked to Kyle (Huss) about the north end of Park Ave. there's a 150-200 foot stretch that they poured. The contractor bought a new machine for this project because it was so large and that was the first pour that they made. So the first couple hundred feet obviously a first for them, they made some adjustments and didn't have any issues after that. There is a rough section in there so I contacted Aaron (Wood). He asked if they would be willing to entertain a deduction for that portion," Wolfe said.
KL Woods proposed a deduction of $5,400 or 25% for the rough patch on Parks Ave.
Other options would be to break-up and replace the section or grind it down.
After a long discussion between Wolfe, Huss, and the board it was decided that the deduction was the best option. The final payment was made to KL Wood in the amount of $103,050.35.
Be the first to know
Get local news delivered to your inbox!