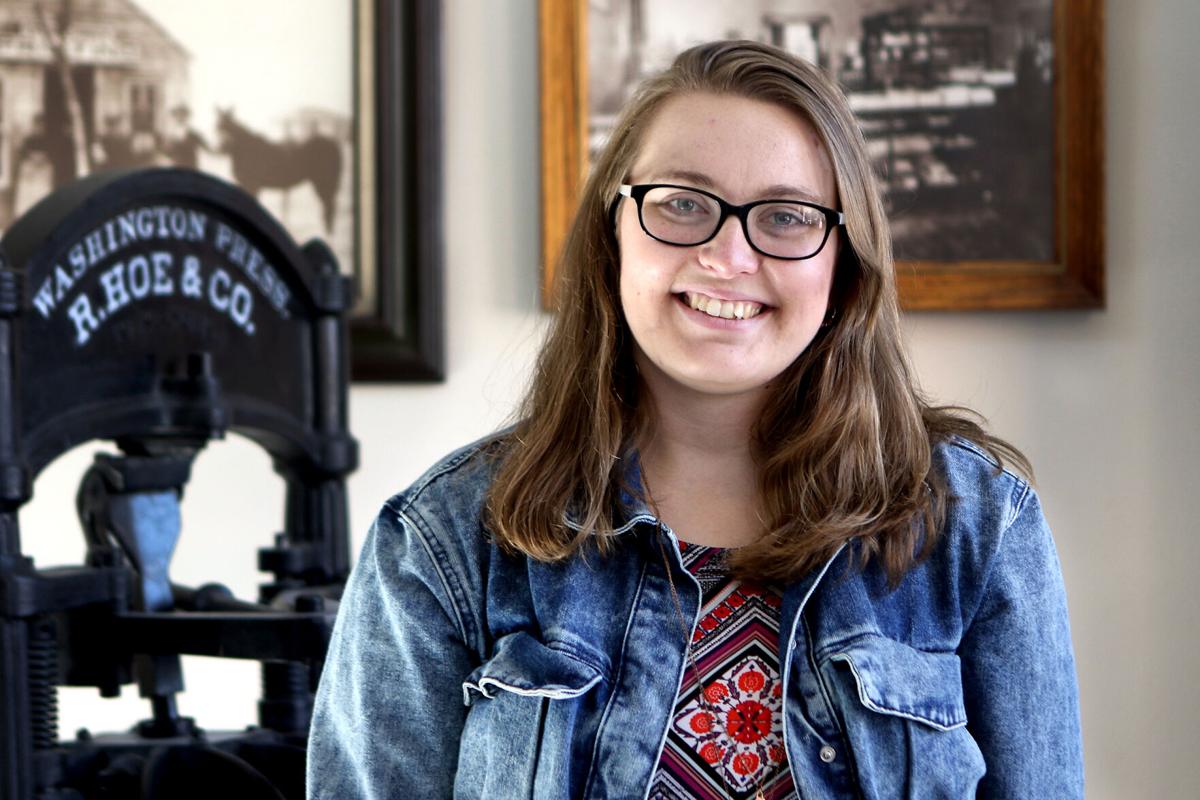 Now, I realize that can be an emotionally-charged statement around the Thanksgiving holiday, but I can't deny the truth.
Of course, I try not to get ahead of myself too much with the Christmas cheer; I do respect Thanksgiving, and I usually attempt to wait until the weekend after to deck the halls. But some things you just have to prepare ahead of time.
Like our parade float, for example. A couple of my colleagues and I worked for hours putting together our float for the Scottsbluff and Gering holiday parades last Sunday — and you can bet I led the charge.
We built a fantastic giant DIY gingerbread house, which we will display in the back of our company truck on Friday and Sunday evenings. We spent over five hours brainstorming ideas, measuring, cutting and taping cardboard pieces together, gluing strands of garland and candy canes, and painting cute cardboard cutout gingerbread men.
To many, that may seem a ridiculous amount of time and effort to spend on something that will likely be thrown in the trash after the parades, but … I just love Christmas too darn much to not put every ounce of effort I have into it.
At least that's what I thought at first.
Then I got to thinking there might be another reason I was taking this float so seriously.
Last year was my first Christmas as an adult. Yes, technically I was an adult in college as well; let me rephrase — last year was my first Christmas as an adult not bogged down by homework, projects, research papers and tests. I was looking forward to the parades, the office parties, the ugly sweater contests, the Christmas desk decorations, the Secret Santa gifts, the shared Christmas goodies, etc.
But then a second wave of COVID shut the office down, and we worked remotely. I spent my favorite season stuck in my apartment with no one, aside from my roommate at the time and Benji of course, to get in the holiday spirit with.
Thankfully, I got to go home for a few days over Christmas, but the days leading up to it were fairly mundane. I tried to get excited by watching Christmas movies, decorating the apartment and making Christmas cookies, but it wasn't quite the same when you don't get to share it with the special people in your life.
That's why when we had the opportunity to participate in a Christmas parade, I was all for doing it up as big as I could. It seems to be kind of my way of not necessarily making up for last year, but appreciating the opportunity we get this year.
Last year was rough for everyone, and I think many are going to be extra thankful this Thanksgiving for having the opportunities to get together and celebrate with one another this year.
So even though I spent most of my column writing about Christmas, I am feeling very thankful and blessed this Thanksgiving. For me, the float you will see in this year's parades is a symbol of my thankfulness. I'm grateful that we can finally share in communal celebrations, and that I can feel a part of this community.
God bless you all this Thanksgiving and holiday season.
*On a side note, I do want to share my condolences with the families of those who passed in the Chadron plane crash over the weekend. I'm so terribly sorry for your losses, and I'll keep you and your loved ones in my thoughts and prayers, especially over this holiday season.