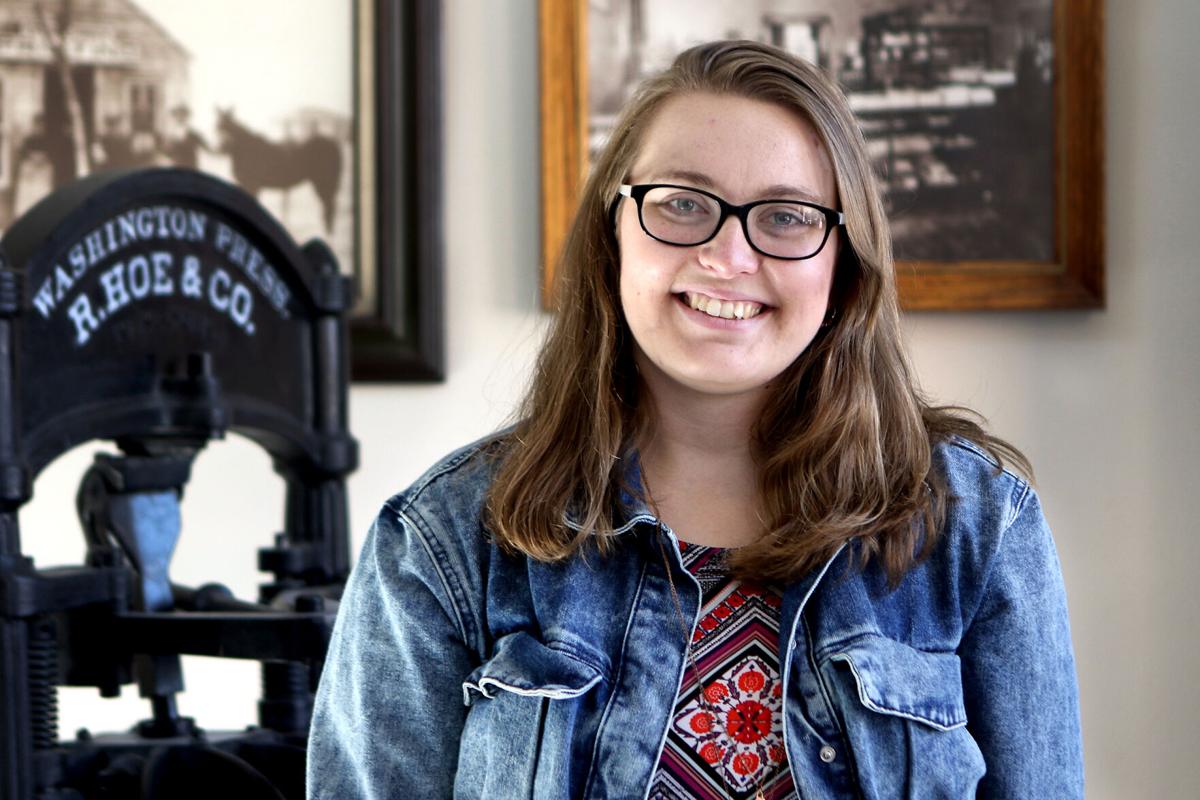 The first time I went to a Pioneers game was last summer when I went to a Star-Herald party deck after having worked there for about a month. Being the shy, introverted person I initially am, I kept to myself, clapping when others clapped or cheered, hardly touching any food and jetting out of the stadium as soon as the last out for inning number nine was secured.
Coming from a baseball/softball family, you'd think I would have enjoyed it a bit more.
This summer, I gave it a second chance, as I have broken out of my shell immensely since moving here last July. A couple weeks ago I went with a couple of friends, and afterward, I knew my competitive spirit was back.
I was hooting and hollering right alongside the rest of the fans. I praised a great double play, and I cursed under my breath when the other team got on base. I didn't quite reach the level of competitiveness that some of the other fans did. I did my best to stop myself from shouting at the ref on bad calls, and I refused to join in the heckling of the opposing team — although I couldn't help but smirk when a few ladies behind me kept calling the Souris Valley Sabre Dog players "smurfs" because of their all blue uniforms.
Hey, at least I didn't sing along with them to "Achy Breaky Heart" when a player with long brown hair stepped up to the plate. I admit it did garner a few more snickers from my friends and me though.
It felt like I was back home at a local town team game or one of my high school's sports games. Not that the Pioneers played at the high school level, but the community support for the team and the ballgame atmosphere whisked me away to that spirited sensation of rallying behind the local team. It was one of the things I loved most about growing up in a small town — we didn't have much, but we had our local sports teams, and they were everything.
My loyalty to our local teams back home was unwavering, partly because my siblings played on the teams and partly because it was just part of being a member of the community. You went to the games, you cheered on the teams, you stuck by them in good and bad.
My loyalty was so strong to our high school teams that I was willing to stand up and fight for them from the bleachers on numerous occasions. I even gave the refs some pointers, but they didn't necessarily like that. One time a ref looked me straight in the eye and threatened to kick me out if I didn't settle down. Some people might call that embarrassing; I call it loyalty, albeit I tried to not let myself get that riled up ever again. Still, my passion for supporting the team never faltered.
So when I witnessed the same kind of loyalty and support in this community, I realized that it just might re-ignite the passion that has been left dormant in me for the last few years. Seeing the pride and spirit these Pioneers baseball fans have made me proud to not only serve this community, but to be a part of it.
That's why you'll likely be catching me at Pioneers games more often. I realize that their season is almost at an end, but at least I'll get a second shot at a Star-Herald party deck this weekend. You can bet I'll be cheering just as loud as everyone else — and while I feel quite loyal to this team now, I still don't plan on getting myself kicked out. But then again, coming close might be a different story.