Dinosaurs, vampires and zombies traveled the streets of Hemingford Friday afternoon in search of treats. They didn't have to look very hard as businesses freely handed out all kinds of treats in the fourth annual Treats on the Street event.
"It's a fun time," Treats on the Street organizer Brigette Jespersen said. "We wanted to bring the community together, provide something fun for the kids and give the local businesses a good way to advertise their businesses."
The event has become an annual Halloween activity in Hemingford.
Twenty-three businesses took part and there were "kids everywhere," Village of Hemingford's Barb Straub said. "We do it so the kids have a fun, safe way to trick or treat."
"It's awesome," Alyssa Rust, a ninth-grader dressed as zombie said of Treats on the Street. "I get to dress up, come out and scare people and have fun."
The first zombies and Cinderellas arrived around 4 p.m. Friday and began walking up and down Box Butte Avenue. They went from business to business getting treats at each stop.
"I think it's just as much fun for adults as it is for the kids," Straub said.
Some parents dressed along with their students most walked with their kids as the kids made their way through town. The trick or treats found businesses along Box Butte Avenue and along the side streets handing out treats.
"It's fun getting treats and hanging out with friends," 10-year-old vampire Kynlee Drews said.
Kids of all ages filled the streets.
"We have a good turn out," Jespersen said.
After going from business to business many of the kids came to the basketball court at the Body Shop to compete in the costume contest.  The contest was divided into three groups; ages zero to 5-years-old, ages 6-years-old to 12-years-old and a third group for anyone above 12-years-old.
Hemingford, Jespersen said, is "a pretty good family oriented community."
"This is my first time here," John Hansen said has he walked up Box Butte Avenue with his three grandkids. "This is a great thing for the kids."
Jespersen is the city's Administrative Assistant and she has done a great job organizing Treats on the Street, Straub said.
The winners of this year's Treats on the Street Costume contest were: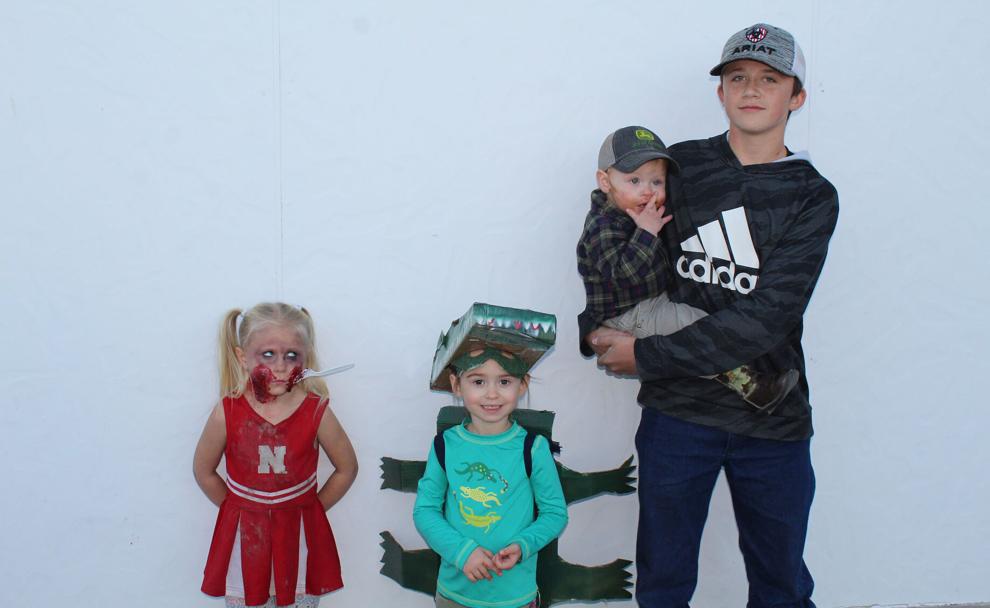 Tot Division:1st, Addison, Zombie Cheerleader; 2nd, Samantha, Alligator; 3rd, Greyson, Lumberjack.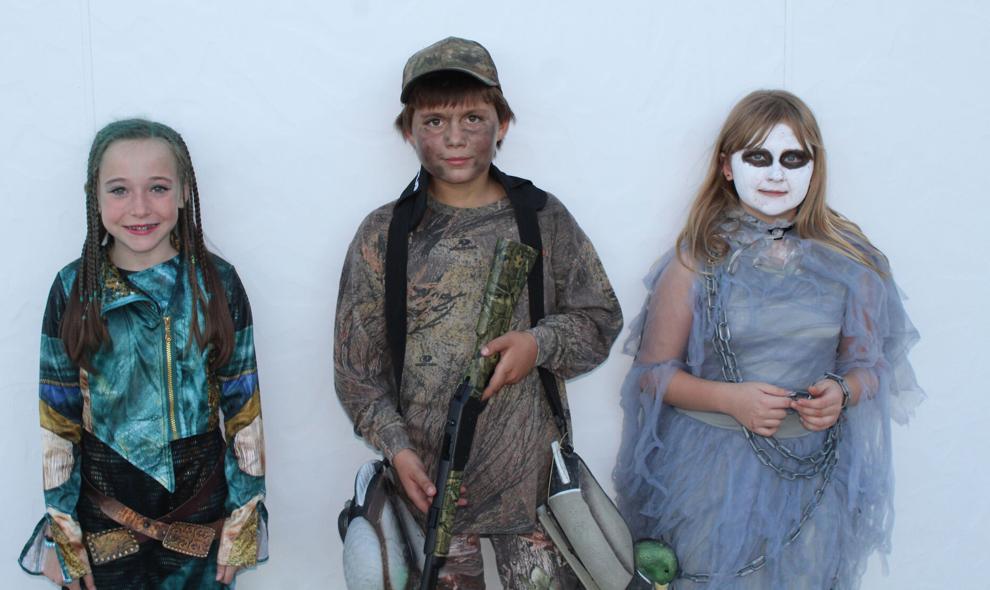 Kid Division Winners: 1st, Gracia, Descendants character; 2nd, Dax, The Hunter; 3rd, Madison, The Ghost.